Looking back on 2015. Happy New Year!
December 30, 2015 2:19 pm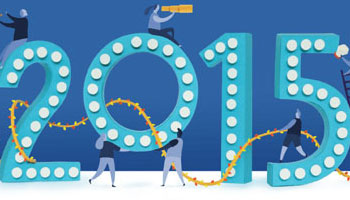 New Year's Eve is tomorrow. I hope 2015 was good to you and that you've been enjoying this holiday season. My end-of-the-year tradition is to write my last post as a review of what I've written during the past year. So here's a look back at some of the top posts from this blog that I felt reflected either a major shift in the promotional marketing industry, a new trend or a personal or business highlight. I have written 49 blog posts this past year, including this one, almost one a week which I published mostly on Wednesdays.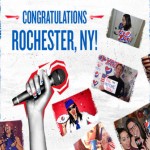 Pepsi Hyped for Halftime Contest Comes to Rochester
Our hometown, Rochester, NY, was selected as the hometown winner in the Pepsi Hyped for Halftime, Hype Your Hometown Contest. This national contest invited people to bring halftime to their hometown and also win tickets to the Pepsi Super Bowl XLIX Halftime show featuring Katy Perry. Haley Biemiller, a 19 year old from Irondequoit (a Rochester suburb) calls herself Katy Perry's biggest fan. She organized her family and friends to enter the contest more than 500 times. Pepsi's judges chose Haley and 17 other grand prize winners from Rochester.
Sweepstakes invites us to text WARM to Kiss the Cold Goodbye Kiss the Cold Good-Bye Already!
The month of February brought sub-zero temperatures across the U.S. along with snow. Those of us in New York and New England saw the the worst of it with Boston breaking historical records. Experience Kissimmee's "Kiss the Cold Good-bye" Sweepstakes was perfect timing targeting Boston and New York for chances to win a sunny Florida getaway.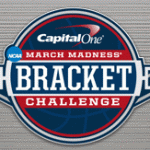 Welcome to spring and March Madness. Have you filled out your bracket yet?
I got caught up with this three-week event this year and was one of the many fans placing their bets and filling out brackets. My daily read, #theSkimm, gave me a pretty good overview of the tournament and invited me to join the #SkimMadness bracket, which is actually part of the Yahoo Sports Tourney Pick'em brackets promotion. Our client, Menchie's Frozen Yogurt, teamed up with Hershey's, to run the Reese's Peanut Butter Cup Slam Dunk Sweepstakes which offered a chance to win tickets to the 2016 Final Four games in Houston, TX.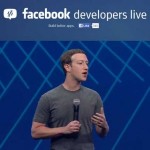 New updates to Facebook's Messenger App unveiled at last week's F8 Conference
Facebook hosted their annual 2-day conference for developers known as F8. I have never attended but was able to this year online via a live streaming invite. Messenger was a big focus of the event in which Facebook CEO Mark Zuckerberg told attendees "By opening up Messenger as a platform, we're going to help people express themselves in new ways".  During 2015 messaging apps have grown into their own social networks and are predicted to be even bigger in 2016.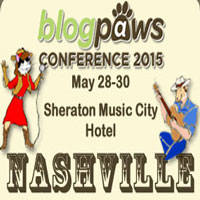 Headed down to Nashville to speak at the annual Blog Paws Social Media Conference
My first visit to Nashville, TN,  was to attend this very unique social media conference. This was my fifth time attending and my forth time speaking. My session this year was titled "Key Legal Developments Affecting Sweepstakes, Contests, Disclosure & Digital/Social Media" which addressed a broad array of legal regulations and guidelines. What makes this event so unique is the 100 plus pets that were in attendance. You can see some of my pet photos here along with a recap of keynote session by Peter Shankman.

Here's a summary of the various social media promotion guidelines
Part of what I presented in my session at the BlogPaws Conference covered a broad array of the guidelines for promotions from the various social media platforms. It is hard to keep up with these and they do change regularly, but I believe these still stand. We'll have to see what changes are in store for 2016.
New photo contest from MSC Cruises adds to the summer promotions
This MSC Cruises contest was one of the many summer promotions that we worked on. However, while I was on a brief summer vacation in Myrtle Beach visiting family, there was much happening in the news and on social media. The Supreme Court came out with their final rulings which they legalized gay marriage in all 50 states and #SCOTUS was everywhere! According to Facebook 26 million users changed their Facebook profile photo to show a rainbow flag to celebrate the historic decision and many brands also got in on the big moment with social media posts in support of the ruling.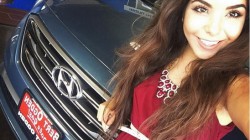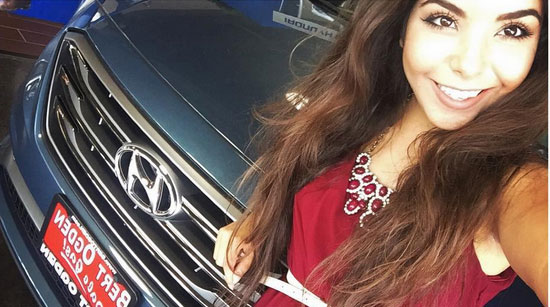 Rio Grande Valley Hyundai dealers invite Texans to take a selfie with a new Hyundai
2015 was the year that the word "Selfie" and the art of taking a photo of yourself really exploded all over the world and across every generation. More and more companies are asking people to take a "selfie" and post it to their social media accounts in order to enter a sweepstakes or contest for a chance to win. This post is about one of these types of sweepstakes we were involved with.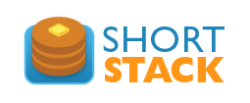 What types of user data are being collected the most from sweepstakes & contests
This was one of my most read and shared posts of the year. The team at Shortstack published these findings from the many sweepstakes and contests that have been created utilizing their application regarding the types of data that is collected. We utilize their application when we create a promotional micro-site or a Facebook tab page for our clients. I found their findings interesting and pretty much in line with the data collection we recommend.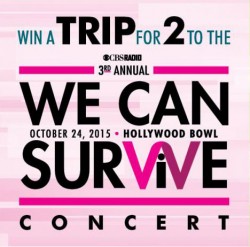 YSC We Can Survive Concert Sweepstakes
In honor of my mom and National Breast Cancer Awareness Month, I write at least one blog post a year about a promotion supporting the cause. This year we worked with the YSC, Young Survival Coalition, a national organization that supports young women facing breast cancer. They launched the YSC "We Can Survive Concert" Sweepstakes that awarded a trip to attend the "We Can Survive" concert which took place in the Hollywood Bowl on October 24.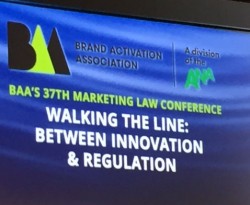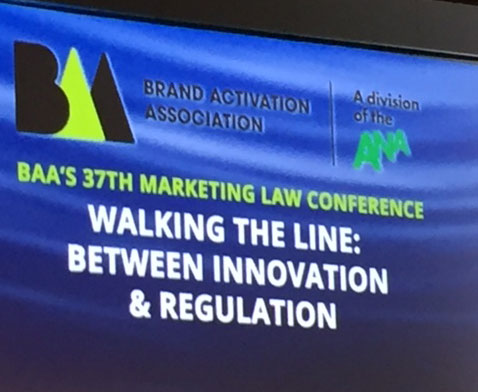 Sweepstakes, Contests, Social Media, Real-Time Marketing, FTC, all focus at BAA's 37th Marketing Law Conference
I again was invited to attend the BAA's 37th Annual Marketing Law Conference which wrapped up on Nov 11th in Chicago. This year it was titled "Walking the Line: Between Innovation and Regulation". There were two prominent themes: Real-Time Marketing and the FTC's Endorsement &Testimonial Guidelines. To quote one speaker, Ron Urbach,  "Today we need Live Lawyering, along with training and best practices to provide the right info at the right time in the right way."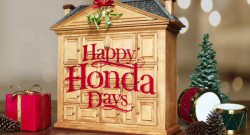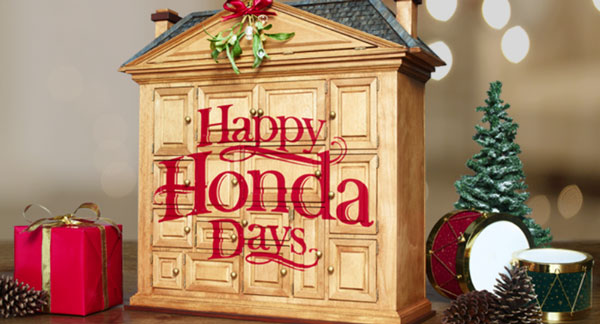 Honda is first to use Twitter's new Instant Win feature for their holiday promo
Each December I write about holiday promotions, many that we work on. However, I included this one that we were not involved in because it really caught my attention. Honda 's "Happy Honda Days" end-of-year marketing campaign used Twitter's new Instant Win feature. The Honda "Open The Cheer" Instant Win Game and Sweepstakes offered instant win prizes for retweets, which were Amazon gift cards and Apple Watches, with a grand prize drawing for a 2016 Honda Accord.
I hope you enjoyed the review. Thanks again for reading! I wish you a very Happy New Year and here's to a wonderful, healthy and prosperous 2016!
Ready to get started?
Get Your Free Consultation