New photo contest from MSC Cruises adds to the summer promotions
July 1, 2015 2:44 pm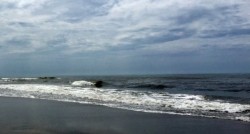 Here's a photo of the Grand Strand, which I recently took during a brief getaway to visit family down in the Myrtle Beach, SC area. The weather was extremely hot there right before I arrived, but cooled off a little resulting in some beautiful beach days.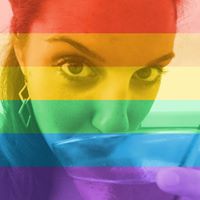 While I was gone there was much happening in the news and on social media. Seems to always be the case when I'm offline for a few days. The Supreme Court came out with their final rulings for the year and #SCOTUS was everywhere! As most of you are totally aware, one of their rulings legalized gay marriage in all 50 states and the reaction on social media was huge. According to Facebook 26 million users changed their Facebook profile photo to show a rainbow flag to celebrate the historic decision. Some brands also got in on the big moment with social media posts in support of the ruling.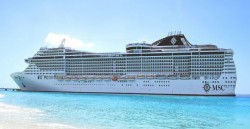 I promised to continue sharing some summer promotions, so here is a new contest launching soon offering a chance to win a great getaway. The Divina All-In Photo Contest from MSC Cruises is also awarding a 7-night Caribbean cruise, this one on their ship, the MSC Divina, for one winner and their guest.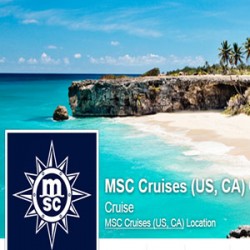 Participates will be invited to submit a photo that they feel depicts how they would go "ALL IN" on a MSC Caribbean cruise. They can enter the Contest by visiting the MSC Cruises Facebook page or MSC Cruises' website. Porthole Cruise Magazine is also a partner offering a free subscription to the winner along with featuring them in one of their future issue. They are hosting the contest on their Facebook page as well.
Once the submission period ends then the judges will use the following judging criteria to select 5 Finalists: Connection to theme (50%), Photo Quality (25%), Originality and Creativity (25%). These 5 Finalists will then move on the Voting Phase and the Finalist with the most votes will be determined as the Grand Prize Winner.
I realize that many people are taking this week off since most companies are giving Friday off to employees with Saturday being the 4th of July this year. I hope you all enjoy the 4th of July Holiday weekend. Tune in next week for more summer promotional updates.
Ready to get started?
Get Your Free Consultation