75 Years of Creating Winning Solutions for Sweepstakes, Contests & More
Official Rules to Prize Fulfillment … and Everything in Between
Our focus at American Sweepstakes has always been, and will always be, forming partnerships with our clients in order to achieve measurable results through strategic, impactful promotional marketing solutions. We administer and implement contests, sweepstakes, and game promotions for some of the biggest brands and most reputable agencies in the country.
Experience Counts
Our leadership team has more than 75 years combined experience in the industry. We've seen and handled it all, and we've evolved alongside the technology. This means that we'll get results you want, and you'll experience a smooth and easy process from beginning to end. Furthermore, we are the leading experts in rules and regulations. We ensure flawless administration and execution for a truly worry-free promotion.
Our Promise
We're dedicated to providing superior customer service, flexible processes, first-rate creativity and, of course, attention to detail and follow-through. Your promotions will be fully legal and compliant with the various rules, regulations and guidelines, no matter how many platforms you integrate. You won't have to worry about lawsuits, fines, over-redemption of prizes, state bonding and registration, privacy policies or the many other intricacies of running a game of chance or skill.
It's our job, and our responsibility to our clients, to stay abreast of changes in promotion law, sweepstakes legislation, and social media guidelines, both nationally and internationally.

About Our Founder
Gene Cairo founded American Sweepstakes and Promotion Company in 2001. As its President and CEO, he's responsible for the day-to-day the operations of the company and keeping abreast of developments in promotional law. He's a hands-on, proven executive with a wide range of—and 40 years' experience in—sales promotion experience.
Prior to founding American Sweepstakes, Gene spent more than 20 years in leadership roles at two PROMO 100 promotional marketing agencies.
During that time, he directed major accounts including Eastman Kodak, Bausch & Lomb, Owens Corning and Xerox. He was also responsible for the creation of an expanded line of interactive promotional marketing tools and the development of innovative promotional programs, the likes of which have been employed by Honda, Chevrolet, and Wal-Mart.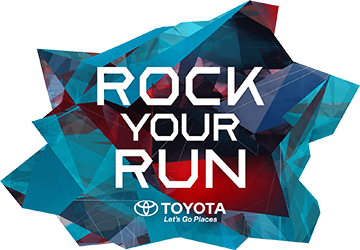 Thank for all your efforts on the Toyota Rock Your Run contest.
We love working with you and your team!
Hilary Van Messel
Senior Project Manager, REACH LLC