What types of user data are being collected the most from sweepstakes & contests
September 2, 2015 12:25 pm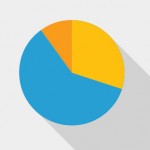 Collecting  user data if the number one reason that marketing folks run sweepstakes and contests. Most of these types of promotions use an online entry form that includes a variety of fields entrants must fill out in exchange for a chance to win. Once marketers have someone's email address, or mobile phone number, they can then add that person to a list and begin a dialog. As long as you provide a way for that person to unsubscribe in the future you are good.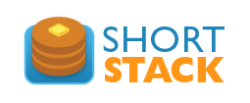 When we create a promotional micro-site or a Facebook tab page we mainly do this by using the Shortstack application. I've written here on this blog about many different promotions that we have created with this app. When building these sites we normally recommend the required fields on an entry page to include the entrant's first and last name, email address, mailing address and phone number, along with a check box that states that they have read and agree to the Official Rules.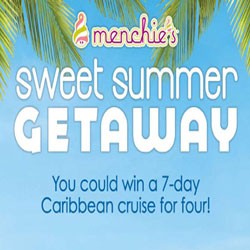 So you need to decide what data you want to collect and what data you need in order to make your promotion run smoothly. A mailing address is definitely needed if you have secondary prizes with low value which then enables you to just ship out these prizes to the winners. A phone number comes in very handy when we are trying to contact a winner to notify them that they are a potential winner. When using just an email address you run the chances of ending up in someone's spam folder, or just getting deleted. And if you're building your mobile list, then of course you would ask for their mobile phone number.
The team at Shortstack recently published some findings from the many sweepstakes and contests that have been created utilizing their application regarding the types of data that is collected. They analyzed a database of nearly 1 million promotion forms that brands from around the world have created. I found their findings interesting and pretty much in line with the data collection we recommend. They also listed some key insights that they gathered from these findings. None of these insights surprised me, but it's always good to have the documentation to back it up. To view the entire article with the findings and insights visit Shortstack's website here.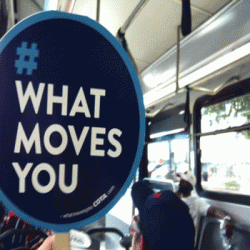 A rising trend in the industry is running a sweepstakes or contest on social media utilizing a hashtag. Entrants may be invited to post a tweet on Twitter or upload a photo on Twitter or Instagram utilizing the promotional hashtag. Many marketers like these types of promotions since it creates buzz and makes it easy for entrants. However, they do not collect data on the entrants since there is no entry form to fill out. It also can make it a little more difficult to contact winners. So it all depends on what your main objectives are for running the promotion.
In summary, Shortstack concludes that marketers continue to run sweepstakes and contests and promote them on their social media channels. This allows them to gather valuable data about their audience. Email addresses are still the most important data that they collect. Also, Facebook has become less critical for brands when running these types of promotions. In addition to utilizing Facebook less, successful sweepstakes and contests are giving away prizes that are high value and relevant to their audience. Thanks Shortstack for the information.
Ready to get started?
Get Your Free Consultation