Here's a summary of the various social media promotion guidelines
June 10, 2015 1:39 pm
Last week at the 7th annual BlogPaws Conference  in Nashville I presented a session titled Key Legal Developments in Sweepstakes, Contests and Social Media. So I thought I'd share here a recap of the section that covers the broad array of the guidelines for promotions from the various social media platforms.

Facebook
Back on August 7, 2014, Facebook announced on it's Developer's Page that it no longer would allow Like Gating. They gave developers and page administers a 3 month window to make any adjustments to their apps which went into effect in November. Here's what they stated: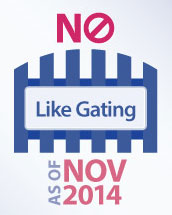 "You must not incentivize people to use social plugins or to like a Page. This includes offering rewards, or gating apps or app content based on whether or not a person has liked a Page. It remains acceptable to incentivize people to login to your app, checkin at a place or enter a promotion on your app's Page. To ensure quality connections and help businesses reach the people who matter to them, we want people to like Pages because they want to connect and hear from the business, not because of artificial incentives. We believe this update will benefit people and advertisers alike."
So you certainly can still ask fans to like your page, "Don't forget to Like our page". You just can't make it mandatory in order to enter a sweepstakes or contest.
Then about a month after this announcement Facebook then changed their Promotional Guidelines again and stated that you no longer have to use an 3rd-party app and can run Sweepstakes and Contest promotions right on your Page's Timeline by simply asking fans to Comment on or Like a post as a way to enter. We've seen some promotions run this way since the change, but the majority still appear to be using an app. The issue with running a promotion right on your page is that you are not collecting data on the participants and therefore it's hard to contact the winner(s). So it all depends on what your objectives are in choosing which method to follow.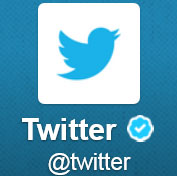 Twitter
Twitter's Guidelines are pretty simple and overall they want to avoid "spammy" posts filling up their platform.  When running contests or sweepstakes they ask businesses to ensure that participants follow their overall guidelines which include:
– Discourage posting the same Tweet repeatedly. This means do not create a sweepstakes where the most retweets win.
– Discourage the creation of multiple accounts in order to gain extra entries.
– A good practice is to always ask users to include an @ reply to ensure you can view all entries.
– Encourage the use of posts that are relevant to the contest. Don't use a hashtag that is not related to the topic.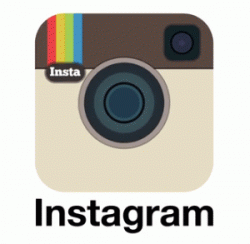 Instagram
Instagram's Promotional Guidelines are somewhat similar to the other social media platforms which they encourage having a set of official rules that are legally compliant with the applicable rules and regulations for running a sweepstakes or contest. They also want the rules to state that the promotion is in no way sponsored, endorsed or administered by, or associated with, Instagram (as you should do with any social media platform that you are including as a method of entry.
The only additional guideline is do not inaccurately tag content or encourage users to inaccurately tag content (ex: don't encourage people to tag themselves in photos if they aren't in the photo).
Pinterest
Pinterest came out with some updates to their Brand Guidelines to include best practices for sweepstakes and contests. Here are some of the dont's they suggest :
– Don't suggest that Pinterest sponsors  or endorses you or your promotion.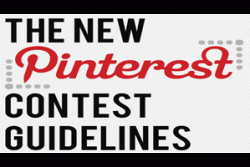 – Don't require people to Pin from a selection – let them pin what they like,
– Don't make people pin or repin your contest rules.
– Don't run a sweepstakes where each pin, repin, board, like or follow represents an entry.
– Don't encourage spammy behavior, such as asking participants to comment.
– Don't ask people to vote with pins, repins, boards, or likes.
– Don't overdo it: contests can get old fast.
– Don't require a minimum number of pins. One is plenty.
Google + – Does still not allow promotions on their platform. You are only able to promote it on this platform.
FTC – Federal Trade Commission
Besides the social media platform guidelines, you should also be aware of updates on the FTC endorsement and testimonial policy. They recently published a list of Q&A's that you may want to take a look at. When it comes to sweepstakes and contests they state that any incentive, no matter how minimal such as an entry into a contest or sweepstakes for making a post on social media sites,  may be an endorsement. Thus it requires a disclosure. The use of the promotion title alone is not adequate, and they are encouraging including #Contest or #Sweepstakes or #Entry or similar designation in a hashtag. The recent updated Q&A's say that using #sweeps is not enough and instead it should be the whole word in this case.
That's all the latest that I'm aware of. They change on a regular basis, so it's tough to stay updated, but hopefully this summary will be of help to all. If you have any further updates you are aware of please share them here.
Ready to get started?
Get Your Free Consultation