New updates to Facebook's Messenger App unveiled at last week's F8 Conference
April 1, 2015 2:03 pm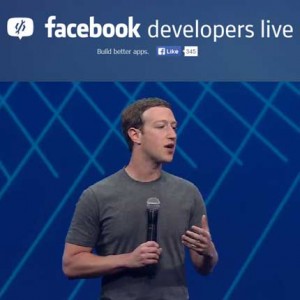 Facebook hosted their annual conference for developers last week known as F8. This is where Facebook previews their newest and latest products and tools for developers. I always thought it would be really interesting to attend even though I'm not a developer. But this 2-day event takes place on the west coast, this year in San Fransisco, so it's hard for me to justify the trip. This year I received an invitation to register to attend the conference via their live streaming site, so  I did. The site not only let you view the sessions in real time, but also view the videos of the major sessions anytime .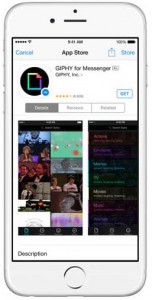 To kick off the conference Facebook first unveiled big plans for Messenger, the separate app that they spun off from the basic Facebook platform that allows you to message anyone on the platform. Facebook is now opening Messenger's API to third-party developers, which means this extra app that you had to download on your phone is going to become a social network in itself. Facebook is starting off with 40 apps such as those that allow people to send GIFs from Giphy, order a cab, or even transfer payments to friends. Launch partners include ESPN, JibJab, The Weather Channel, Selfied, Stickered, Sound Clips and Meme Generator.
You will have to downloaded separately all these apps that work with Messenger which means I probably should have upgraded my iPhone last time to a larger storage capacity. So instead of Messenger just being another chat platform that you're reluctant to use, instead it may soon be an extremely useful tool that you'll use without thinking twice. Facebook CEO Mark Zuckerberg told F8 attendees "By opening up Messenger as a platform, we're going to help people express themselves in new ways".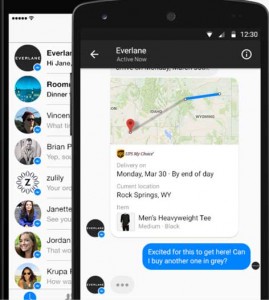 Also previewed at the F8 conference was Business for Messenger that I find quite interesting. This tool "enables people to have rich and personal conversations with businesses." The Businesses on Messenger program facilitates direct conversations between brands, businesses and consumers, and will provide a direct channel for updates and notifications. Initially Facebook is positioning this as a great tool for ecommerce where after a customer makes a purchase on the site they could opt to receive Messenger updates, including order confirmations, shipping status, order tracking or simply to ask questions. Partners include Everlane and Zulily and Zendesk will support the service's live chat feature.
This opens up a whole new way for businesses to communicate with customers. Right now people can try to call a company and go through rounds of prompts to get to speak with someone live, or message a company on their Facebook page, or send them a tweet and then hope you'll hear back from someone. Zuckerberg called the current state of customer service abysmal. "It just doesn't feel like the future," he said. In its place, "we're making Messenger a place where [people] can connect with businesses."
So if Business for Messenger does take off, it could have a huge affect on promotional marketing. Right now most businesses rely on their email database to communicate with customers. Some have been expanding their databases to include opt-in text message lists. However, here is a way to grow a new database where you can reach out to customers on their phone without having to even know their phone number. You can announce new promotions to people, such as sweepstakes and contests, and you can even offer support for these promotions as a way to answer any questions and include photos if needed. It could be a much easier way to notify winners without having to worry that your email might end up in a spam folder or your phone message was ignored and deleted.
I am curious to see what brands start to integrate this tool for promotional marketing in the coming year. I'm going to start to ask them about it. Any thoughts or plans you may have please share. Who knows, Mr. Zuckerberg may be right….the future just might be here.
Ready to get started?
Get Your Free Consultation