Texans are invited to take a selfie with a new Hyundai for chance to win
August 12, 2015 12:07 pm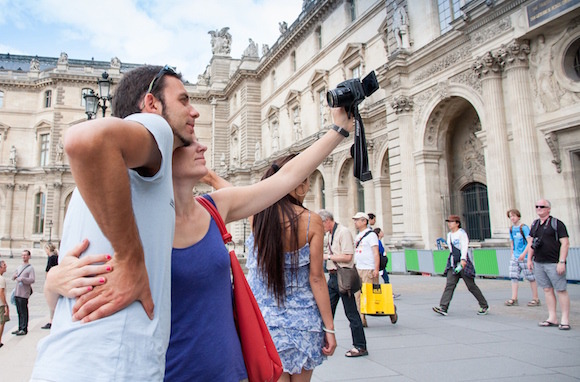 More and more companies today are asking people to take a "selfie" and post it to their social media accounts in order to enter a sweepstakes or contest for a chance to win. The word "Selfie" and the art of taking a photo of yourself has become extremely popular all over the world and across every generation.
I just came back from a trip visiting several European cities and I never saw so many people taking selfies. It was quite annoying at times with many people blocking views of what you may have been trying to take a photo of.  Of course, many marketers have been getting involved.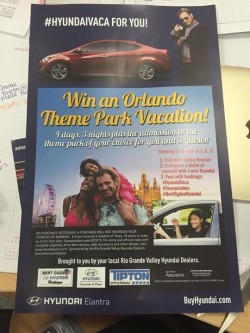 Here's a local sweepstakes we currently are administering for the Rio Grande Valley Hyundai Dealers in Texas titled "Take Me Away". If you are a current resident of Texas, 18 years of age or older, you are invited to take a selfie of yourself with a new Hyundai vehicle at one of the local dealerships and post it to your Instagram account. Participants are instructed to using both of these promotional hashtags, #Hyundaivaca  and #Sweepstakes, along with the dealership name.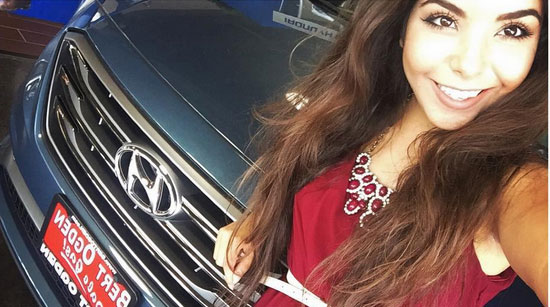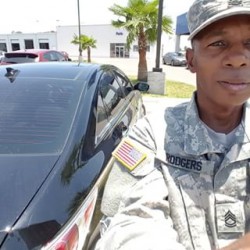 One lucky Grand Prize winner will be selected in a random drawing at the conclusion of the sweepstakes which ends on August 23. The winner will receive an Orlando Theme Park Vacation package for themselves and up to 3 guests that includes round trip airfare to Orlando, FL, 3-night hotel accommodations, a food allowance and tickets to Walt Disney World Orlando theme parks. The trip is valued at $5,000.
So if you're in Texas, you better get your selfie taken in front of a Hyundai soon to enter. Please don't risk your own safety by taking a selfie in the middle of the street. No one wants to admit that they were taking a selfie when they ended up in the hospital. After some of the selfies that I saw being taken while in Europe, I wouldn't doubt that this could actually happen.
Ready to get started?
Get Your Free Consultation