The Waterfowlers Dream Boat Giveaway
July 19, 2017 1:57 pm
The team at Banded Holdings kicked off earlier this month a new sweepstakes that we're again assisting them with called The Waterfowlers Dream Boat Giveaway. Last month I wrote about another very unique sweepstakes we've been working with them on, The Bring Avery Home Sweepstakes, in which the main highlight is the prize, Avery, the hunting dog. The Waterfowlers Dream Boat Giveaway is also unique because one grand prize winner will take it all…a prize package valued at almost $19,000.
The prize package consists of  a special,custom Banded Edition "Gladiator" War Eagle Boat, finished in Mossy Oak camo, that comes with a trailer and a GatorTail GTRXD 37HP-EFI Motor. Plus the winner receives a whole bunch of Banded, Avery and GHG Decoy Systems hunting gear. All participants need to do is visit the promotional website and fill out and submit the entry form.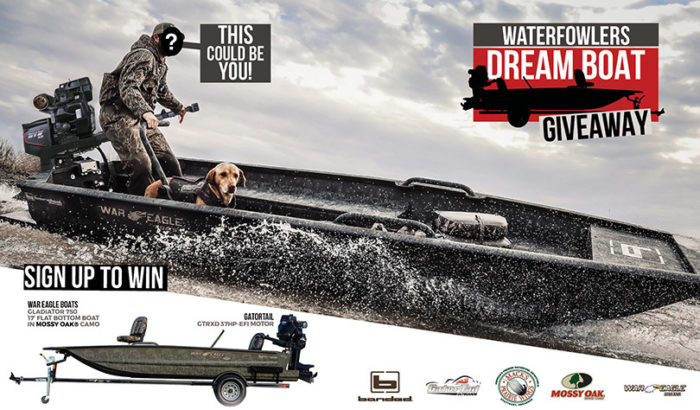 Now if you're like me your thinking, what would I do with this prize package? If so then you, like me, are not part of Banded's community. BANDED was originally formed by a group of avid outdoorsmen, innovators, and product designers that joined forces after years of working in the outdoor industry. Their goal has been to create superior products to enhance the outdoor experience with a special focus on duck hunters.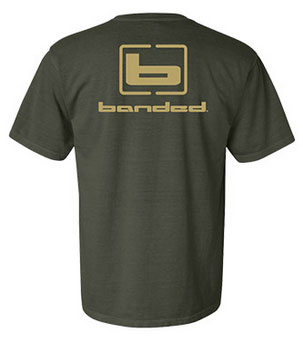 Banded.com offers over 600 items representing a diverse line of product categories which include outerwear, waders, boots, hunting accessories, blinds, decoys, calls and more. It not only includes outdoor merchandise for sale, but also some informative content targeted specifically for the Banded community. Users can find hunting tips, recent news items along with a couple of video series.
Last year I wrote about another big prize package that they offered which included not only the boat and trailer, but also the truck to tow it with in their Greatest Outdoor Giveaway Sweepstakes. They are a true testament that sweepstakes really work for them which has helped to grow their community. This year's Waterfowlers Dream Boat Giveaway runs till November 7 and the winner should be announced on November 25.
Ready to get started?
Get Your Free Consultation