Bull Rides & Duck Guides Giveaway from Banded to launch July 4th!
June 27, 2018 2:09 pm
Banded is at it again. They, along with their prize provider partners, are launching a new sweepstakes with another big prize package. The Bull Rides & Duck Guides Giveaway Sweepstakes officially launches next week on July 4th to help celebrate this American holiday!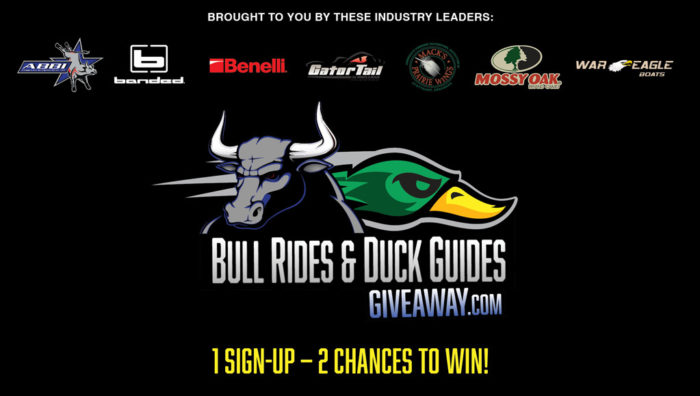 With this sweepstakes participants only need to sign up and fill out the online entry form once for a chance to win one of two great prize packages. The first prize is another very unique package that the team has put together, a professional bull riding experience. This  includes two tickets for two nights to attend The Professional Bull Riders (PBR) World Finals 2018 which will take place November 10-11 in Las Vegas. The package also includes two round trip airline tickets for this winner and their guest to Las Vegas, a private tour of the Bull Housing and a meet & great with Bruiser (ABBI Classic & PBR World Champion Bull). The American Bucking Bull, Inc. (ABBI) and Banded Gear will also be throwing in a package each of their gear and Benelli is including one of their shotguns as well. The total value of the prize package is $4,000.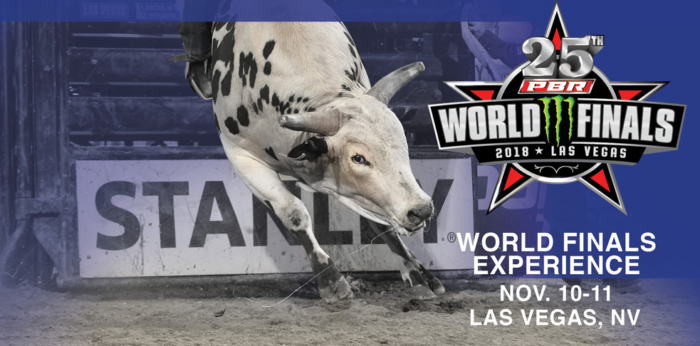 We're going to be drawing the winner for this first prize package before the end date of the sweepstakes, on or about October 24, in order to have ample time to contact the winner and be able to make their reservations to travel to Las Vegas for the event. The PBR has been hosting this competition since 1994. They state on their website that "professional bull riding is America's original extreme sport, a fierce, rough, and grueling sport with roots deeply imbedded in American culture. The PBR has evolved into a captivating and adrenaline charged sporting event that features an all star cast of the greatest bull riders and bucking bulls in the world."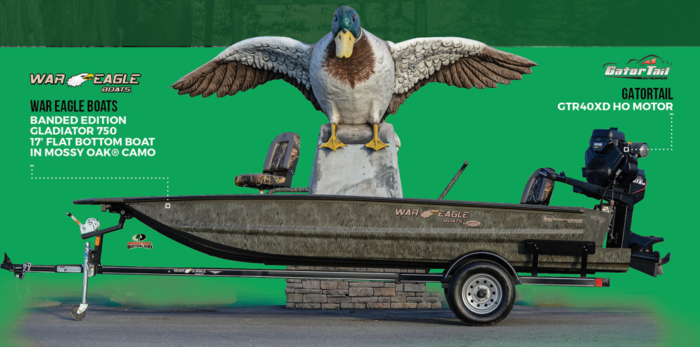 The second grand prize package is even bigger. It starts with a guided duck hunt which will take place in Arkansas for the winner and their guest which includes two nights at the hunting lodge and, if needed, two round airline tickets to Arkansas. However, also included in the prize package is a War Eagle 17′ Banded Edition "Gladiator" Boat with trailer.  So the thinking is the winner may want to drive to Arkansas so that they can drive home with the boat. The ABBI and Banded are both also each providing a package for this prize winner and a Benelli Shotgun is also included. Total value of this prize package is $19,500. This drawing for this prize will take place once the sweepstakes ends, on or about November 8.
Both of these prize packages were created directly for the Banded community. BANDED was originally formed by a group of avid outdoorsmen, innovators, and product designers that joined forces after years of working in the outdoor industry. Their goal has been to create superior products to enhance the outdoor experience with a special focus on duck hunters.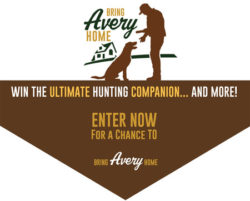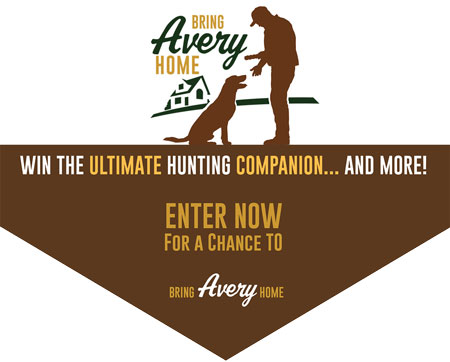 Last summer I wrote this post about a new sweepstakes for Banded that kicked off called The Waterfowlers Dream Boat Giveaway in which they gave away another War Eagle boat and trailer. Before that I wrote another post about this very unique sweepstakes we worked with them on, The Bring Avery Home Sweepstakes, in which the main highlight was the prize, Avery, the hunting dog. A great dog lover won this prize and I say that not only because the winner had to answer many questions to meet the eligibility requirements, but also cause he has a golden retriever, which so do I.
So I'm hoping we end up with another successful promotion for Banded and all the prize providers that helped to make this sweepstakes possible. Also that we end up with two very happy winners that love the prize packages!
Ready to get started?
Get Your Free Consultation