The 2019 41st Annual ANA/BAA Marketing Law Conference will be taking place in San Diego
October 9, 2019 2:19 pm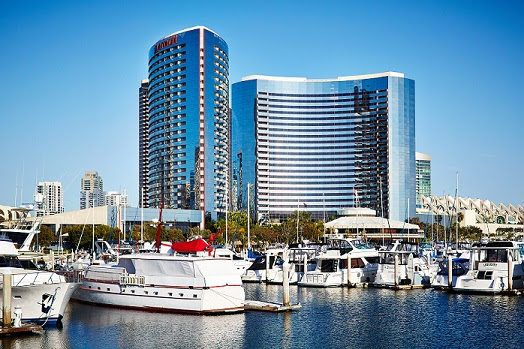 Next month is the 41th Annual ANA/BAA Marketing Law Conference which is taking place in San Diego this year instead of Chicago where it has normally been held. This year's dates are November 4-6 which will be at the Marriott Marquis San Diego Marina.

I've attended this conference many times over the past 20 or so years, but this will be my first time in San Diego. I like to attend to help keep up with new information regarding the legal and regulatory issues facing the industry as well as to assist with promoting and covering the event for the association. Plus it still is the greatest networking event in the industry and is known as the broadest marketing, advertising, and privacy law conference in the country.
This year's conference is titled "GET SMART: LEGAL COMPLIANCE" and features another full agenda with more than 165 speakers, 65 sessions, and 15 roundtables. We'll dive into the laws about advanced marketing, advertising and promotion, sweepstakes, digital and social media, privacy, intellectual property and issues now facing the industry. The keynote speaker will be Noah Joshua Phillips, commissioner at the FTC, who will be joined by the top legal minds to discuss new forms of content, new platforms, new markets, and the challenges they present and how to overcome them.
Some of the cutting-edge topics will include the latest on virtual reality, augmented reality, artificial intelligence, influencer and real-time marketing, native advertising, sweepstakes, sports marketing, ad tech, fantasy sports, the CCPA and the CDPR privacy policies and alcohol and marijuana marketing. Some of the speakers from major brands include American Express, Coca-Cola, Facebook, Google, Hulu, JetBlue, KFC, Microsoft, NBCUniversal, P&G,  Sony, Target, Twitter, Uber and Whole Foods.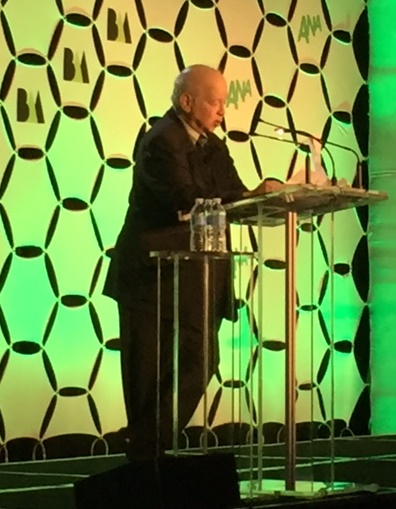 Last year they had another great attendance record with over 830 attendees and they expect another high number this year. Will have to see if moving to the west coast affects attendance. I summarized last year's conference with this post. Two years ago the conference started the day after the presidential election and this year the start date has been moved up and will actually take place on Election Day. It's not a presidential election year, but still important that we vote. New York State now allows early voting, so I'm covered.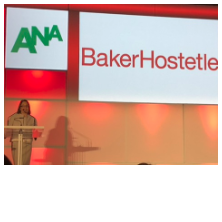 Ed Kabak, SVP, Law for ANA will again kick off the first day of the general sessions on Tuesday morning with a welcome message and introduction of the conference co-chairs. One of the highlights of the conference will again come from Linda Goldstein, Co-Leader, Advertising Marketing & Digital Media Practice, Baker Hostetler LLP in New York who will deliver her annual industry review on Sweepstakes, Contests, Privacy, Digital and Social Media. Last year Linda was joined onstage by Amy Mudge, Co-Leader at the firm. They opened up stating that by 2020 50% of all searches will be voice and that marketers need to up their game because games are now involving more and more people. The video part of their presentation involved a fictitious game called HiQ 15, which was similar to the HQ Trivia game app, and it demonstrated clearly some issues that involved influencers and data collection that were not fully disclosed.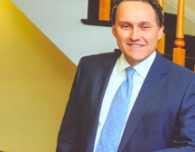 Ron Urbach, Chairman & Co-Chair, Advertising, Marketing & Promotions Practice, Davis & Gilbert LLP, who's presentation is also another highlight of the conference. His presentation this year is titled "The Upside-Down World of Advertising and Marketing Law, Where the Past and the Future Disrupt the Now" and will take place later on Tuesday morning.  Last year he shared with us a video presentation that included a journey into a world where what was true and what was not was very blurred. It emphasized how the social network platforms had been used to spread some real fake news.
If you're interested in attending you can register here. I'll be at the Marriott Marquis San Diego Marina, so please say hello if you're there. I'm really looking forward to visiting San Diego! Any tips of where to go and what to see please let me know!
Ready to get started?
Get Your Free Consultation