How our summer vacation tied into this current sweepstakes from luxury cruise liner, PONANT
September 25, 2019 2:14 pm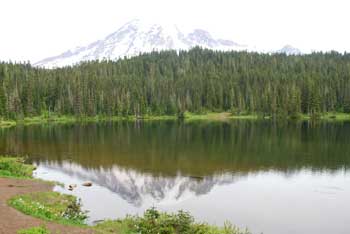 This past summer my husband and I visited the Pacific Northwest area for our first time. We moved around quite a bit and covered a lot of territory. It was all well worth it though and we saw many beautiful places.
We started in Portland, then on to Mt. Rainer State Park in Washington. From there we visited Seattle, then drove up to the northern part of the state to board a ferry to San Juan Island where we spent the night. We hopped back on a ferry the next morning and headed into British Columbia where we spent a day doing a whale watching tour off of Sydney, a town on Vancouver Island. From there we took another ferry into Vancouver where we spent our last couple of days before flying back home to Rochester.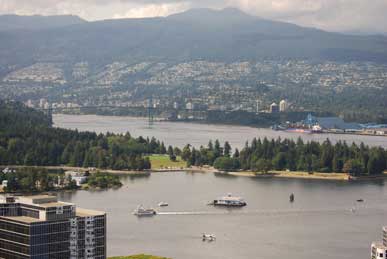 While in Vancouver we went out to dinner our first night at a small Oyster Bar which was just around the corner from our hotel. They didn't accept reservations so when we arrived there was a line of people waiting to be seated. We decided to wait and started talking to two women who were in line in front of us. When their table opened up it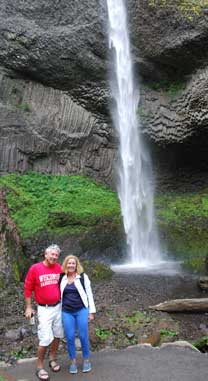 was a four-top so they asked us to join them, which we did. The funny thing was that once we sat down with them and asked where they where from they said upstate New York. Not only were they from NY, but one of women still lives right in Pittsford, a suburb of Rochester! Small world it is!
They had just come off an Alaska cruise and were spending a couple of nights in Vancouver as well before flying home. The other odd coincidence was that the cruise line they had just come off of was not one of your big, commercial cruise lines, but a smaller luxury cruise line called PONANT. This just happened to be the same cruise line that I was currently assisting with running a sweepstakes, which was a new client for us. The Cruise the Majestic Treasures of the Celtic Sea Sweepstakes was originally scheduled to launch at the end of June, but ended up instead launching on August 19 and just ended this past week. Since the total prize package was valued at almost $10,000 we had to bond and register the sweepstakes in the states of New York and Florida and they require some additional lead time once the final official rules are submitted. So that kept pushing it back.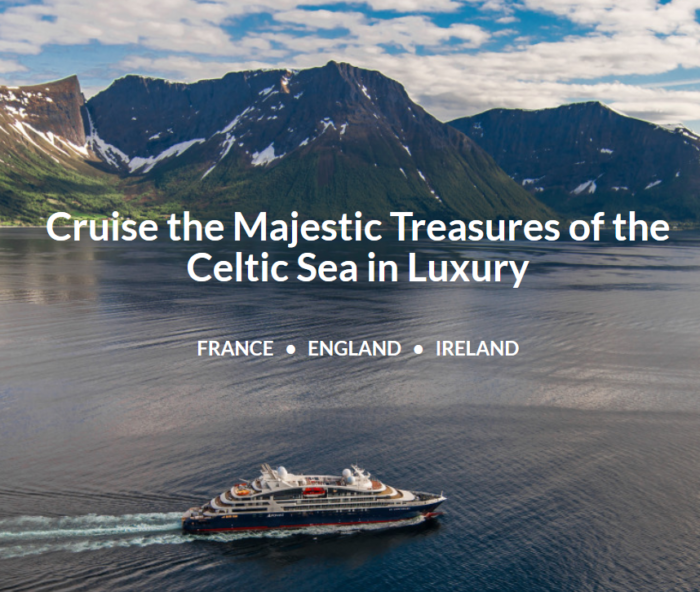 I just drew the grand prize winner for this sweepstakes and contacted him to notify him that he won the prize. Here's what it includes: A 7-night small ship luxury cruise for two aboard PONANT's Ship L'AUSTRAL, a 5-star yacht, in a deluxe stateroom with balcony accommodations. It also includes all meals, open bar with select wines by the glass, house champagne and alcoholic beverages (except premium brands), plus onboard Wi-Fi, gratuities and port taxes.
The cruise will be departing from Honfleur, France on April 26, 2020 and arriving in Dublin, Ireland on May 3, 2020. The only thing that is not included is airfare, which I had to explain to the winner that he was responsible for getting to France and back from Dublin along with any hotels that they may need to stay at. I explained to him that this is a luxury ship and would not be your average cruise experience.
So I'm waiting to get the paperwork back from the winner in order for him to accept the prize, which he has up to 7 days to do that. Since it does require some out-of-pocket costs to take the cruise, as well as tax implications, he may decline. If so I'll have to contact another alternate winner and award this to another person. It won't be the first time this has happened.
The ladies we met really loved their Alaska cruise and highly recommended the cruise line. After all the positive reviews they gave us while at dinner that night in Vancouver, and now with my familiarity with the cruise line, I am considering choosing this cruise line for our first cruise sometime in the near future. After seeing the northwest part of the U.S. and Vancouver we would love to see Alaska, maybe in a couple of years. Spain is on our bucket list next!
Ready to get started?
Get Your Free Consultation