The 40th ANA/BAA Marketing Law Conference Review
November 15, 2018 2:05 pm
The 40th Annual Marketing Law Conference was held in Chicago last week and put on by the ANA (Association of National Advertisers). I was again able to attend which I've been doing now for over 20 years, but not every year. This association acquired the BAA (Brand Activation Association) back in 2014, which had changed it's previous name from PMA (Promotional Marketing Association). So there are now many new team members, but most of the sponsors have remained the same and now presenting a wider range of content and technologies.

This year's conference was titled "Upping Your Game: Pragmatic Business and Compliance Strategies" and featured another full agenda with more than 135 speakers, 65 sessions, and 15 roundtables. Day one of the Conference kicked off at the downtown Chicago Marriott at 1 pm on November 7 with several breakout sessions. Like the conference two years ago, it started the day after Election Day, this year the difference being midterm elections vs. a presidential election. During Dan Jaffe's presentation Friday morning, Legislative Year in Review, he spoke a little about the results of this year's election and cited how many women we elected to Congress and to state positions which received a huge round of applause from the audience.
I arrived in Chicago early on the first day of the conference and was able to attend one of the first breakout sessions, "The Basics of Promotion, Sweepstakes, Contests and Gaming". Even though I do know most of the basics, it was a great overview and refresher that was presented by Barry Benjamin, Partner at Kilpatrick, Townsend & Stockton, LLP. I also attended the next breakout on Alcohol Industries which, since we have many alcohol beverage clients, provided me with a great amount of background as to how the industry has been regulated. That evening started out with another welcome cocktail reception which is always a great networking event to see familiar faces and meet new ones.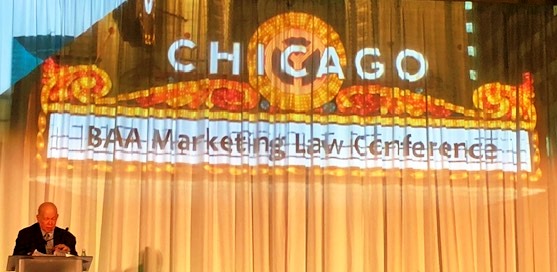 Then on Day 2 Thursday, after several Breakfast Roundtables that we had the choice of attending, Ed Kaback, Co-Chair of the event and team member since the PMA days, greeted us with his welcoming remarks.  Bob Liodice, the other Conference Co-Chair, followed with his opening remarks presentation that included an extended version of the Extra Spearmint chewing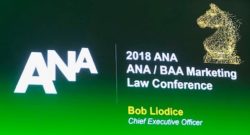 gum love story commercial from the Wrigley Company as well as the inspirational father-daughter relationship commercial from Windex which had many of us in the audience on the verge of tears. Bob stressed in his remarks that even though many of us attendees are from different industries and are lawyers, government regulators as well as us advertising agency folks, that "Growth is the key to all of us no matter what business we are in".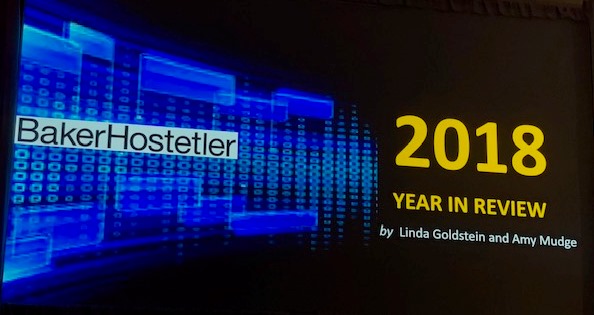 Linda Goldstein, a Partner and Head of the Advertising, Marketing and Media practice at BakerHostetler in New York again delivered her annual industry review on the morning of Day 2. Linda was joined onstage this year by Amy Mudge, Co-Leader at the firm. Their presentation was titled "A Year in Review, Sweepstakes, Contests, Privacy, Digital and Social Media". Linda opened up stating that by 2020 50% of all searches will be voice. Marketers need to up their game because games are now involving more and more people. The video part of their presentation involved a fictitious game called HiQ 15 which was similar to the HQ Trivia game app. In the HiQ 15 game participants had minutes to play at a certain time each day in which they had to answer 12 questions correctly and whoever had the highest score was a winner. But as the game evolved, it added sponsors and advertisers who were collecting data of participants without their consent and also influencers who were not fully disclosing that they were being paid to promote a brand or product. The topics of both consumer data and privacy and well as influencer marketing and endorsement guidelines were all a big part of what was discussed throughout this year's conference.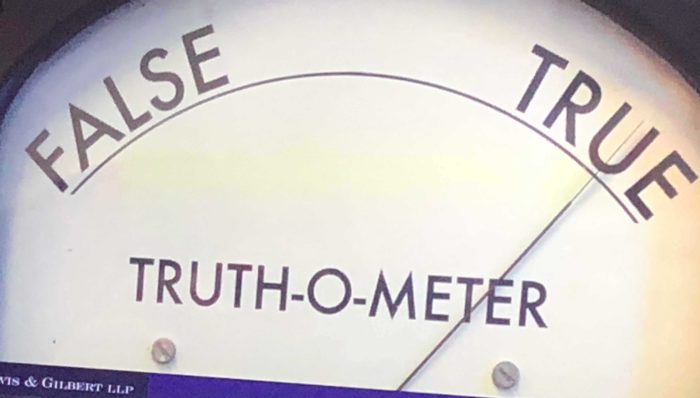 Friday was the final day of the conference and Ron Urbach, Chairman & Co-Chair of Advertising, Marketing & Promotions Practice Davis & Gilbert LLP, was back for the morning's general session with another highly entertaining presentation. This year's title, "PURSUIT OF "TRUTH" IN ADVERTISING", tied very much into what we have been experiencing in politics with the media and the continuous use of the term "Fake News!" and also how the social network platforms have been used to spread some real fake news. His video presentation included a journey into a world where what was true and what was not was very blurred. It asked the question, "What is Truth?" and overall is the good of what social media has provided us outweigh the bad? Today social media is much more then just the platforms that deliver it to us. Consumers have become more and more the providers of this content. We need to remember that social media is still only 10 years old, so it's still in its infancy. Ron asked if the advertising industry in general will be regulated more in the future to determine what is fiction and what is fact. He ended with this hashtag, #StandForTruth.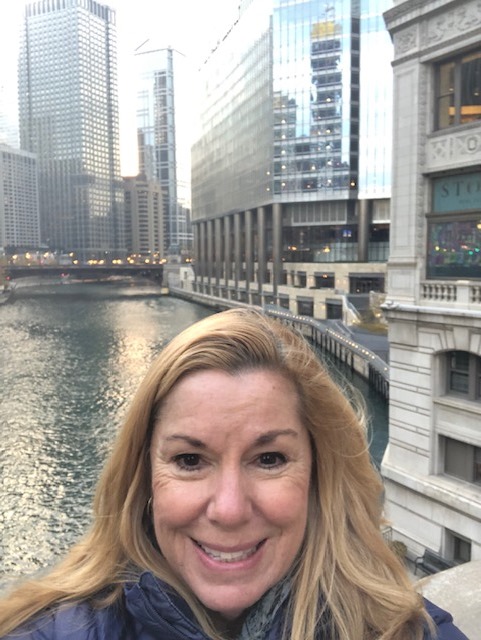 It was a very informative and fun three days in Chicago. So thanks to all who put on another great conference. Ed Kabak said that they had record breaking attendance with about 850 attendees. The big news is that after many, many years of having the conference in Chicago, next year it will be in San Diego, Nov. 4 -6, 2019, at the Marriott Marquis. Quite a bit difference from November weather in Chicago.
This year I stayed over an extra night till Saturday in order to meet up with my daughter, Alex, and her boyfriend, Tyler. Alex is living outside of Chicago working as a veterinarian at Golf Rose Animal Hospital. We had dinner at an Italian restaurant called Formento's that I would highly recommend when visiting Chicago.
Ready to get started?
Get Your Free Consultation