Sweepstakes Promotions offer tickets to Super Bowl and NFL Experiences
January 11, 2017 2:52 pm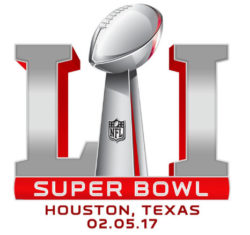 We're already into our second week of January, so I'm now going to focus on the NFL playoff season and the Super Bowl, which has been my blogging tradition. I will be covering some of the ads and promotional campaigns associated with Super Bowl LI which will be hosted on February 5, in the NRG Stadium in Houston. This year it's Fox's turn to broadcast the game and reportedly they're charging between $5 million to $5.5 million for a 30 second ad slot, which is more expensive again.
Here's what the playoff picture looks like:

Most bets are on the New England Patriots to win the championship this year. But who will play with them from the NFC is still a toss up. Some are betting on the Packers, others the Falcons, but many would like to see the Cowboys make it there. We'll see who's still in it after this weekend.
Pepsi is again the sponsor of the Super Bowl LI Halftime Show. The Pepsi Zero Sugar Super Bowl LI Halftime Show will include Lady Gaga this year. She belted out the National Anthem at Super Bowl 50 last February which really impressed both her fans and her critics.
Doritos, which is part of PepsiCo, ended their 10 year long run of its Crash The Super Bowl Contest which I've been covering here for many years. Back in 2006 when it began, the contest invited consumers for the first time to create and submit 30-second homemade ads to promote the Doritos brand. It appears that this year Doritos will be taking a year off and not be running any ads during Super Bowl LI, although the parent company is promoting some of its other brands.

Pepsi and Tostitos have parented up this year with a big NFL promotion that gives fans the chance to win unreal NFL Experiences. This started back in August and the chance to win the last of 17 different sweepstakes just ended. Fans were invited to submit codes found on specially-marked packages of TOSTITOS chips and dip products and PEPSI 12oz 12 packs for entries. They could also use these codes to collect points good towards NFL Team Merchandise. A few of the sweepstakes included Super Bowl LI Experiences that each awarded 2 fans a trip to Super Bowl LI along with attending team warm ups from the sidelines and exclusive access to return to the field for the post-game trophy presentation with the Super Bowl Champs. Other experiences awarded included a Drew Brees Experience to meet the quarterback in New Orleans, an International Experience to attend the pre-season game at Wembley Stadium in London from 50-yard line seats and the last sweepstakes, the 2017 NFL Kickoff Experience, which includes two tickets to the attend that game, as well as the first Sunday night game of the season. You can find more information about the experiences at the promotional website.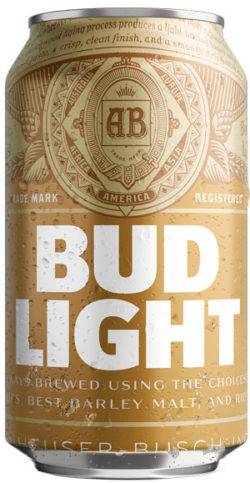 Another big NFL sponsor is also awarding tickets to the Super Bowl. The Bud Light Super Bowl Tickets for Life Sweepstakes is giving a chance to attend the game not just once, but every year for the next 51 years. The yearly prize includes a pair of Super Bowl tickets plus $1,000 in cash and is worth about $166,000. Participants have to look for a Bud Light Super Bowl LI Gold Can inside specially marked packages of Bud Light or they could visit the promotional website to obtain a Bud Light Gold Super Bowl LI Can Wrap to wrap around any can or glass. Then they need to take a photo of themselves with the can and upload it to either the Bud Light website, post it on the Bud Light Facebook page as a comment in response to the sweepstakes post or post on Twitter or on Instagram all using the hashtags #SBTix4Life and #Sweeps. This sweepstakes is closing soon, 1/13, and the grand prize drawing will be held on 1/16.
The Super Bowl has been one of the most watched sporting events and continues to have much advertising and marketing associated with it. CBS's broadcast of last year's Broncos, Panthers Super Bowl game came close, but couldn't top Super Bowl XLIX which was the most watched program in American television history. So we'll see if we break that record this year. Stay tuned for more coverage as the road to the Super Bowl continues.
Ready to get started?
Get Your Free Consultation