Doritos Crash the Super Bowl Video Contest Final Edition
January 13, 2016 1:31 pm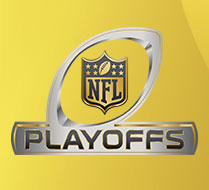 We had a bit of NFL history in last weekend's wild-card round. For the first time all four road teams won in the same playoff weekend. All those hometown fans in  Washington D.C., Minneapolis, Cincinnati and Houston were disappointed to see their team's season end. The fans of the Cincinnati Bengals and the  Minnesota Vikings thought they had the game in the bag, but fans of both teams had a heartbreaking loss and Vikings fans sat through a bitter cold, minus degrees, game.

So this weekend the Road to Super Bowl 50 continues with 8 teams moving on. Saturday we have the Chiefs at the Patriots first and then the Packers at the Cardinals. On Sunday we get to watch the Seahawks at the Panthers and then the Steelers at the Broncos. So I highly doubt we'll see a repeat of all road teams winning in the same weekend.

PepsiCo, the parent company of Doritos, is back again for their Annual Crash the Super Bowl Video Contest which is their 10th season. They announced that this will be the last edition of the contest and now my last time writing about it on this blog which I've done since 2008.
This year just three finalists videos were chosen which are now posted on the contest website.  The public is invited to vote once per day, per device up till Jan. 28.

This year's contestants have the chance to win $1 million and the opportunity to work with Zack Snyder, director of 300 and Man of Steel, whose latest film, Batman v Superman: Dawn of Justice, will be released next March. The winner will work with Snyder as well as Warner Brothers and DC Comics on an undisclosed future project.
"We're giving consumers one last shot to make their mark and see their homemade ads air during the Super Bowl broadcast," Jeff Klein, vice president of marketing at Frito-Lay, said in a statement. "This is truly last call for all of those who not only want a shot at $1 million—but want a chance to jump-start their career in Hollywood." The winning ad will air during CBS' Super Bowl 50 telecast on Feb. 7. One Grand Prize winner and the two First Prize winners will all receive a trip to attend Super Bowl 50 and view the game from the Doritos suite.
May the best ad win. I'm always a sucker for any video with dogs. Here on the contest website you can view all the fan ads that have won and aired during the Super Bowl.
Ready to get started?
Get Your Free Consultation