PepsiCo is back with their Game Day Grub Match Contest for SuperBowl 50
January 20, 2016 1:03 pm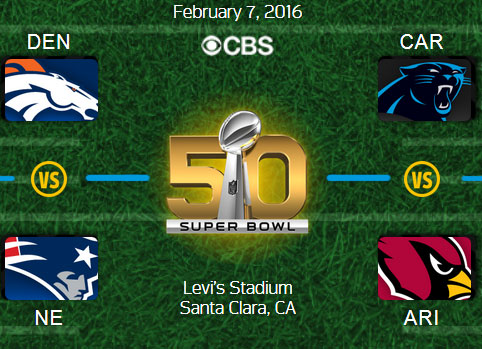 Last weekend the road to SuperBowl 50 continued with four great playoff games that left us with four teams in the running. All four where the home teams, unlike the weekend before that made history when all four away teams won.
The Green Bay Packers almost got away with an upset when Aaron Rodgers had two Hail Mary's as the 4th quarter expired to tie the game and send it to overtime. However, the Cardinals got the ball first, even over a coin flip controversy, and ran the ball down the field to score a touchdown and end the game.
So now we have the New England Patriots heading to Denver to  play the Bronco's, the AFC's #1 seed. This is the game of the quarterbacks with Brady vs. Manning, and many speculating could be the last time they will ever face each other again. On the NFC side we have the Arizona Cardinals heading to Carolina to play the Panthers, the almost undefeated team on the season (16-1). I'm looking forward to watching some good football this Sunday.
Besides the Dorito's Crash the Super Bowl Contest, the parent company, PepsiCo, is also returning with its Game Day Grub Match for Super Bowl 50. This contest challenges student chefs to cook up the greatest dish for the "Greatest Day In Football". This unique cooking competition features students from The Culinary Institute of America, right here in New York state, competing to create the ultimate football food. Part of the requirements is that each dish must incorporate PepsiCo food and beverage products as ingredients.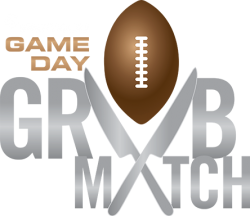 In addition to the student competition, PepsiCo is giving the general public their chance to share their best dish. This contest just started accepting submissions on January 14 and will continue till game day, February 7. Everyone is invited to submit their own game day dish to Instagram, Twitter of Pinterest using the hashtag #gamedaygrubentry. They need to upload an image of their dish along with a copy description or a link to the recipe. A panel of judges will review all the eligible submission and choose winners based on the following criteria: Presentation of dish, Use of at least 2 PepsiCo products in recipe and Creative use of product.
The Grand Prize winner will receive $1,500 plus a PepsiCo party pack that includes a mix of PepsiCo food and beverage products, as well as a signed cookbook from Anne Burrell, and a Wilson Super Bowl 50 Football. Two Runner-up prizes with each receive $500 as well as a PepsiCo party pack the signed cookbook and a Wilson Super Bowl 50 Football.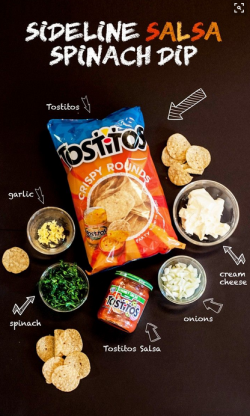 PepsiCo's main objective with this promotion is to increase awareness of their entire food and beverage portfolio that includes includes 22 brands such as Frito-Lay, Gatorade, Pepsi-Cola, Quaker and Tropicana. A list of all their products in featured here on the contest website.
"Great food and football are captivating millions of fans gearing up for Super Bowl 50 — and Game Day Grub Match brings these two things together in a way only PepsiCo can," said PepsiCo Executive Chef Jody Denton. "Our snacks and beverages have been staples of Super Bowl parties for five decades, and the student chefs from the Culinary Institute of America took game day food to a whole new level."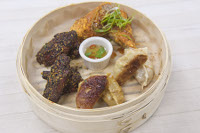 Back to the student's competition, it came down to three teams and after much deliberation among the judges, Claire, Yejin and Joel were selected as the Game Day Grub Match champions for their Doritos Dim Sum Joh. Each of them earned a trip to the San Francisco Bay Area, tickets to Super Bowl 50 and a $5,000 scholarship. Congrats to all these amazing young chefs.
You can visit the Game Day Grub Match website to see the student recipes that were submitted to help inspire you to create you own game day dish for Super Bowl 50. There are also many photos and recipes on the site that have already been submitted by the general public. The image above is one of the first submissions. They make you hungry just looking at them all.
Ready to get started?
Get Your Free Consultation