Super Bowl 50: A quick peak at some of this year's ads
January 27, 2016 2:50 pm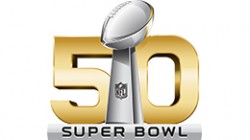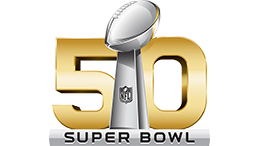 We got to see some great football last Sunday and watch two teams move on to Super Bowl 50. Payton Manning of the Denver Broncos vs. Tom Brady of the New England Patriots played the first game. However, the Patriots offense just didn't really show up and Brady was sacked over 20 times. The final score was close, but the Broncos defense really dominated the game and ended up with the "W". Today it was announced that the Patriots fired their offensive line coach, Dave DeGuglielmo. It was also leaked today that Payton Manning at the end of the game hinted to Bill Belichick, Patriots' head coach,  that he may be retiring.

The next game with Cam Newton and the Panthers really wasn't much of a game. They defeated the Arizona Cardinals 49-15. So now we have the older, more experienced quarterback, Payton Manning, to play against the young and unstoppable quarterback, Cam Newton, in Super Bowl 50. Let's hope it's a good game since the hype is already in full swing.
This year, CBS is charging as much as $5 million for a 30 second Super Bowl ad. Last year, NBC celebrated when approximately 114.4 million people tuned into the 2015 Super Bowl to watch the Seattle Seahawks play the Patriots, making the game the most-watched broadcast in the history of U.S. television. So those that shelled out $4.5 million for a 30 second spot had a win as well. Plus, Katy Perry and her dancing costumed sharks pulled in 118.5 million viewers making it the most watched halftime show in the Super Bowl's 49 year history.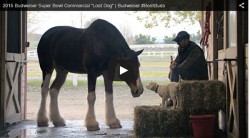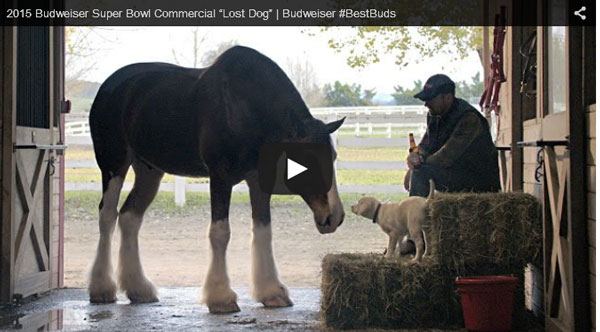 So what will we see with this year's ads?  Budweiser, one of the game's main sponsors, already stated that they won't be back this year with another adorable puppy ad. Last year's Lost Puppy ad was voted the most favorite of all the spots. Animal lovers need not despair, however, because the beautiful Budweiser Clydesdales will still grace our screens on Super Bowl Sunday. According to Jorn Socquet, U.S. VP of Marketing for Anheuser-Busch, "the Clydesdales are icons of the brand and will most certainly make an appearance." The puppy ads just don't sell beer!
Bud Light will be airing a spot featuring Amy Schumer and Seth Rogen who will appear as Bud Light bottle buddies. We'll be seeing many other famous actors and other stars such as comedic actor T.J. Miller who will star in an ad for Shock Top beer–a spot which he's recently teased to be the "greatest Super Bowl commercial of all time." Aerosmith's Steven Tyler will be "walking this way" for Skittles and website creator Squarespace has hired comic duo Key and Peele. Liam Neeson will be supporting LG Electronics while Christopher Walken will be backing up KIA.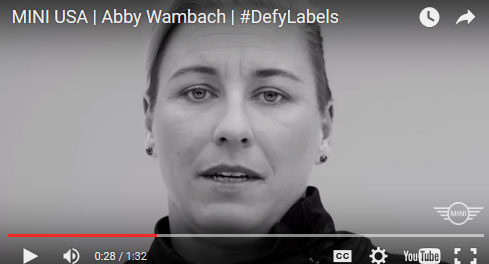 My hometown, Rochester native and soccer star Abby Wambach is expected to make a big splash with her appearance in a new BMW, Mini Cooper ad. The commercial, "Defy Labels," will launch a six-month long campaign and is meant to help the public look past the "small" and "cute" labels with which the Mini is usually associated. Tennis star Serena Williams and professional skateboarder and actor Tony Hawk will also be featured in two other "Defy Labels" spots. Here's a look at Abby's teaser ad: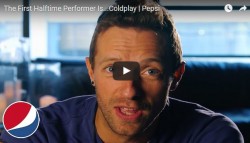 Super Bowl 50's half-time show is also expected to be a big hit. Some halftime performers who have performed on the stage of the game previously, Beyoncé and Bruno Mars, are both expected to join Coldplay for the halftime show. "Are you kidding me? It's the greatest moment of our band's life. We're going to give it everything we have," Coldplay frontman Chris Martin promised in a video interview promoting the show.
So stayed tuned next week for some additional coverage of Super Bowl 50 Advertising and Promotions!
Ready to get started?
Get Your Free Consultation