Sweepstakes & Super Bowl ads from Wix.com and Mars Candies…Snickers & Skittles
January 18, 2017 12:50 pm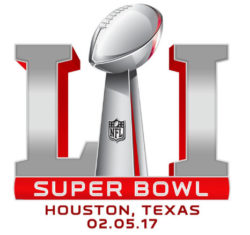 Four NFL teams got one step closer to the Super Bowl LI this past weekend. The New England Patriots, Pittsburgh Steelers, Atlanta Falcons, and Green Bay Packers are all still in it to win it. Coming up, it's Patriots v Steelers and Falcons v Packers to determine who goes to the big game which will be decided this weekend. Here's the playoff picture.

Super Bowl LI is still a few weeks away, but commercials for the big game have started to arrive. You can stay updated and view them here.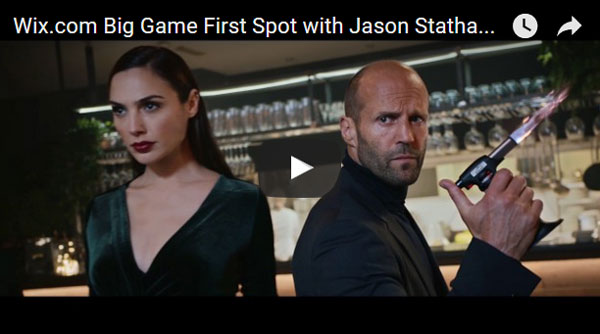 Wix.com is airing a Super Bowl commercial for the third year in a row! They made history by launching their 2017 Super Bowl ad campaign on Facebook Live on January 17. This is the first time a brand ever released an ad using Facebook or YouTube Live. The action-packed ad features duo Gal Gadot and Jason Statham, with a nice guy named Felix playing the hero (and website builder).
In addition to the ad, Wix also announced the WE ARE ALL LIKE FELIX GIVEAWAY offering a chance to win up to $50K. First you have to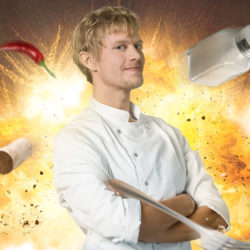 download this photo of Felix and then make it your Facebook Profile photo. Once that is done you fill out an entry form that includes your Facebook account URL. The Giveaway will award 11 winners, 1 winner for each "Shuffle" period, which the first one starts of Jan. 22 and ends on Jan. 23. Each Shuffle period winner will receive $10,000. The "Game Day" Shuffle will take place on Feb. 5 and that winner will receive $50,000. So Wix is awarding $150K total. That's a nice prize pool!
Mars, which is the parent company of both Skittles and Snickers, has kicked off a pre-Super Bowl promotion called "The Candy Bowl" Game and Sweepstakes. They are asking people to choose whether they're on Team Snickers or Team Skittles. People can participate by sending a text message using several different keywords or by texting a photo of one of their specific brands. They will receive a text message back telling them whether they are a winner in the game or to try again. People can also visit candybowl.mars.com and select either the TEAM SNICKERS or TEAM SKITTLES button to play the game to see if they are a winner.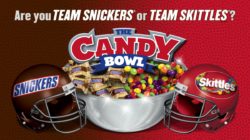 Each time someone plays the game they also get an entry into the sweepstakes.
The sweepstakes grand prize will include a pair of tickets to a 2017 season home game of an NFL team of the winner's choice. The game includes 500 first prizes of t-shirts and 25,000 second prizes of coupons for select Mars candy products. Total prize pool is $94,500.
Mars is also running several TV spots during the Super Bowl. Skittles will be back for the third year in a row. However, Steven Tyler won't be back. Instead Skittles will focus on the "Taste the Rainbow" tagline without enlisting help from any celebrities. Mars will also be promoting Snickers with a new Super Bowl ad that will star Adam Driver of Star Wars. They will be sticking to their "You're Not You When You're Hungry" theme.
So good luck to the four teams that will be playing this weekend. I'm routing for the Packers! Please stay tuned for more coverage as the road to the Super Bowl LI continues.
Ready to get started?
Get Your Free Consultation

Tags:
2017 Super Bowl Ad
,
Mars 2017 advertising
,
Road to Super Bowl LI
,
s The Candy Bowl
,
Skittles Snickers 2017 Super Bowl ad
,
Super Bowl 2017 ads
,
Super Bowl 2017 promotions
,
Super Bowl 2017 sweepstakes
,
Super Bowl LI
,
Team Skittles
,
Team Snicker
,
Wix We Are All Like Felix Giveaway
,
Wix.com
Categorized in: Blog