Red Sox player Mookie Betts' stolen base delivers us all free tacos!
October 24, 2018 2:02 pm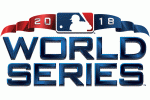 Last evening the 2018 World Series got under way at Fenway Park with the Boston Red Sox hosting the LA Dodgers. I wrote this post last year about the opening game which was held in Dodger Stadium and was the hottest game ever played in the World Series reaching a 103 degrees. It was not that way last night with 40 degree temperatures and damp from some earlier showers. The Dodger's ace pitcher, Clayton Kershaw, pitched in both opening games, this year going up against Boston's ace, Chris Sale. It turned out not to be a great night for either pitcher with the bull pen for both teams being pulled in earlier then expected, but Boston defeated Los Angeles, 8-4, in Game One.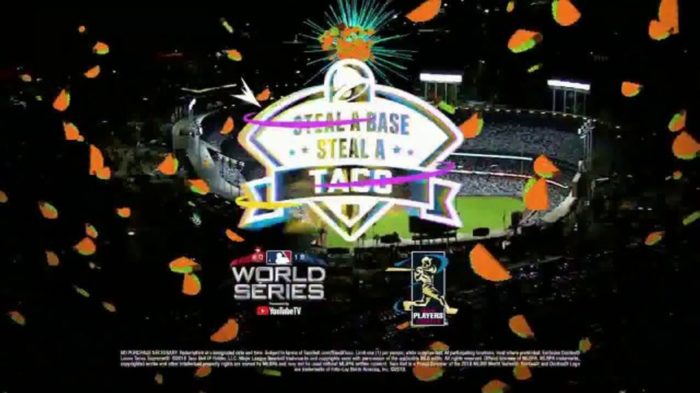 Taco Bell is again running their "Steal a Base, Steal a Taco" campaign for their seventh year. They are offering a free Doritos Locos Taco to all in the U.S. if a player steals a base in any World Series game this year. "Every year, we're overwhelmed with the excitement from our fans when combining America's favorite pastime with America's favorite tacos," said Marisa Thalberg, Global Chief Brand Officer at Taco Bell Corp.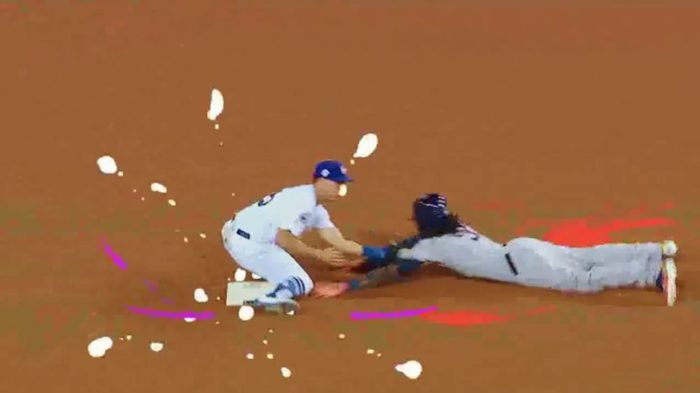 Mookie Betts lead off for the Red Sox in the bottom of the first inning, singled into center and successfully stole second base shortly after. So that happened much quicker in the series than ever before. "We said be aggressive early, trying to get a run across, and on top of that I just wanted some tacos," Betts told the FOX postgame show after Game 1.
People can get their free Doritos Locos Taco at Taco Bell on Thursday, Nov. 1 between 2-6pm. If for some reason they can't make it that afternoon they still can get a taco voucher online and grab one any time during the day. If a Game 7 is needed to be played it would be on Halloween evening, October 31, so the day after that free tacos may help to celebrate the winning team and the end of another great baseball season.
This is the seventh time a baseball player has given the country free tacos during the World Series. Betts joins Cameron Maybin (2017), Francisco Lindor (2016), Lorenzo Cain (2015), Ángel Pagán (2012), Jason Bartlett (2008), and Jacoby Ellsbury (2007) in accomplishing the feat.
Go Red Sox!!! They will be remembered as the greatest Red Sox team in MLB history!
Ready to get started?
Get Your Free Consultation