Free Taco Day from Taco Bell's Steal a Base, Steal a Taco promotion
October 25, 2017 1:25 pm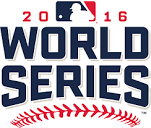 The 2017 MLB World Series got under way at last evening at Dodgers Stadium with the Los Angeles Dodgers hosting the Houston Astros. It turned out to be the hottest game ever played in the World Series with 103 degrees at the start of the game. It also was the shortest game played since 1992 which only took 2 hours, 28. Chris Taylor of the Dodgers hit a home run on the first pitch by Dallas Keuchel's first pitch which went well over the left field wall for a 1-0 lead. Dodgers won the game 3-1 with a lot of help from their ace pitcher Clayton Kershaw who had 11 strikeouts which certainly helped speed things along.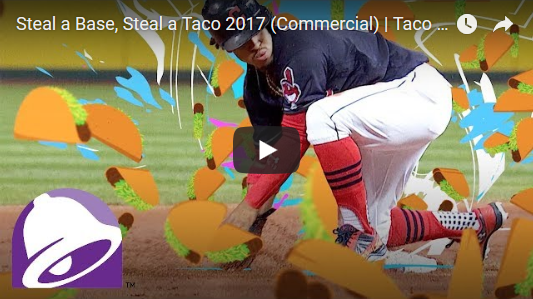 Once again Taco Bell is running their "Steal a Base, Steal a Taco" campaign, like that they did last year. Taco Bell is offering free tacos to all if a player steals a base in any World Series game this year. Here's how the promotion works: If a player steals a base in either Game 1 or Game 2, Taco Bell will be dishing out a free Doritos Locos Taco to each customer at participating locations from 2 p.m. to 6 p.m. on Wednesday, Nov. 1.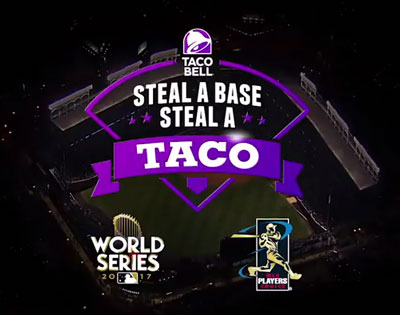 There were no stolen based in Game 1 last night, so we didn't see a repeat from the first inning of Game 1 of the 2016 World Series where the Cleveland Indians shortstop Francisco Lindor scored free tacos for all after he stole second base against the Chicago Cubs. So we'll be watching tonight to see if Game 2 comes through for all those Taco Bell lovers. If not Taco Bell is still offering the promotion for Game 3 through Game 7. Any stolen base in the latter games Taco Bell will be doing the giveaway on Nov. 7 from 2 p.m. to 6 p.m. Customers are limited to one Locos Taco while supplies last, a $1.69 value.
With tickets last night going for over $1,200, most fans would have liked the game to have been longer. But with the heat, most players were glad it was short. It's been 29 years since the Dodgers won their sixth world championship in franchise history. Though they've made 11 trips to the postseason since 1988 and advanced to the National League Championship Series five times, the Dodgers hadn't made it back to the World Series until this year. They had the best standing in the whole league with 104 wins beating out 102 from the Indians and 101 from the Astros. This World Series should be fun with it being the first since 1970 with two 100-plus win teams.
This is the Astros' first pennant as an American League team. They switched over from the National League in time for the 2013 season. So they are going for their first World Series title in franchise history. Last season the Cubs broke that longest drought in the league's history with 108 years. They did so against the Cleveland Indians, who haven't won it all since 1948. So this maybe the Astros will make some new history this this year. Tonight will give us a good clue.
Ready to get started?
Get Your Free Consultation