Exotic Estates launches the Maui Villa Vacation Sweepstakes
November 1, 2017 1:11 pm
Here is again another truly unique sweepstakes prize experience being offered by Exotic Estates in their new sweepstakes Maui Villa Vacation Sweepstakes.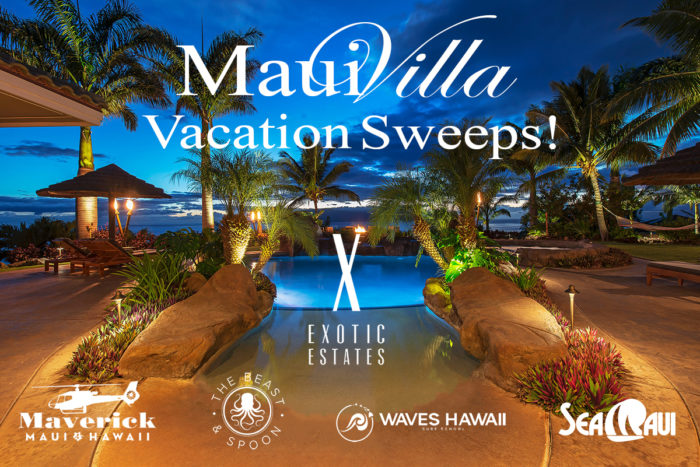 This is the third sweepstakes we've assisted Exotic Estates with our administration services. They are a luxury vacation rental and real estate agency dealing mostly with properties throughout the US including Hawaii and Alaska, the Caribbean and Mexico. Their first sweepstakes was on the big island of Hawaii and their second was to Cabo San Lucas, Mexico. This time Exotic Estates has partnered with four other companies to offer an amazing experience valued at over $11,000.
The sweepstakes recently launched on October 18 and runs till December 10. One lucky winner will receive a 5 night stay for up to 6 guests at a stunning Exotic Estates luxury Maui Villa near Lahaina. The villa has a lagoon-style pool and breathtaking views of the Pacific Ocean and the outer island of Lanai. Exotic Estates is also including two round-trip airline tickets from the US Mainland to Maui, Hawaii for the winner and one guest.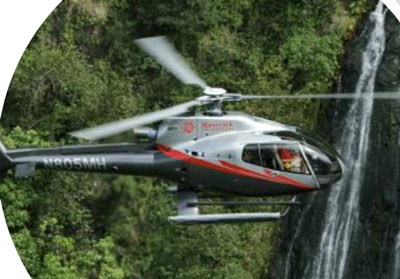 The winner and all their guests can also enjoy the gorgeous beauty of the Valley Isle from the air in a custom helicopter tour of  Maui provided by Maverick Helicopters Maui, one of the partners.
Also included is a four-course in-villa meal for up to six people provided by Maui's favorite private chefs, The Beast and Spoon. They use all Hawaiian ingredients and aim to be the best food experiences on Maui!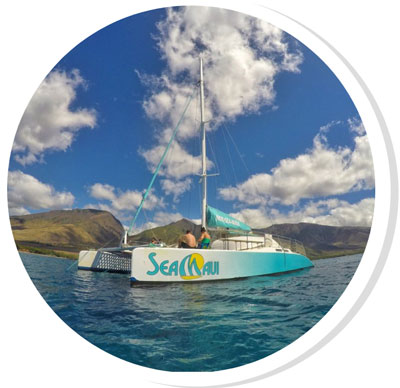 It wouldn't be a full Hawaiian experience without these two partners.  Waves Hawaii, a small family run surf school, is offering a private surf lesson for all guests that will truly be a 5-star surfing experience! A staple on Ka'anapali beach, Sea Maui is providing a West Maui snorkel trip where guests can get up close and personal with some of Maui's sea life.
As with the other two sweepstakes, Exotic Estates goals are to increase brand awareness for them and their partners. They also want to grow their email databases and increase their social fan bases. Exotic Estates is running online campaigns that target their client demographic. John Di Rienzo, Director of Marketing & Business Development for Exotic Estates, stated "It's our hope that this sweepstakes will also grow our fan base and email database with new leads that will ultimately convert to future clients and new revenue". Their first Hawaii sweepstakes pulled in just over 9,500 entries and their Cabo San Lucas sweepstakes had almost 7,000 entries.
The Grand Prize winner and their guests must agree to filming and/or photo shoot requests which may take place during the in-villa dinning and/or during other activities listed as part of the prize package. These may be used by Exotic Estates for future publicity and marketing communications. So be sure to check it out along with some of the amazing luxury accommodations Exotic Estates offers.
Ready to get started?
Get Your Free Consultation