Robbins Brothers offers $100,000 in prizes in their Epic Holiday Adventure Giveaway
November 9, 2017 2:42 pm
Robbins Brothers has just launched one of the first holiday promotions that we are assisting with  that includes a pretty large prize pool, $100,000! Their Epic Holiday Adventure Giveaway is offering a chance to win one of three amazing adventure prizes; a Dream Wedding, a Fiji Vacation or a Indian Motorcycle.

Robbins Brothers is known as the Engagement Ring Store. They claim to have more ring designers than anywhere else. Their locations are mostly in California and Texas, with one also in the Phoenix/ Scottsdale area and two stores in the state of Washington. So therefore the sweepstakes is only open to residents of Arizona, California, Texas and Washington. Robbins Brothers goal is to drive people to their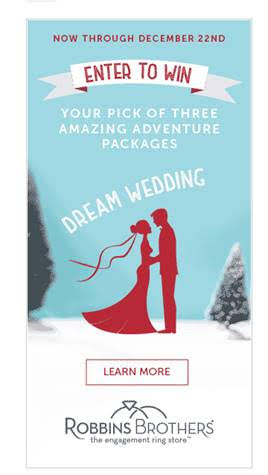 stores and their website during the holiday season. Facebook compiled data from more than 2.5 million users and found that one-third of people get engaged between November and December with Christmas Eve being the most popular day, followed by Christmas Day and New Year's Day.
Now through December 22, people are invited to visit a Robbins Brothers store, speak with a store representative, provide them with their name and contact information along with their choice of one of the three prizes offered to receive an entry into the sweepstakes for the prize they selected. People can also visit the website to enter the sweepstakes by submitting the same information. Robbins Brothers is using TV, radio, newspaper and online ads to advertise the sweepstakes as well as in-store signage.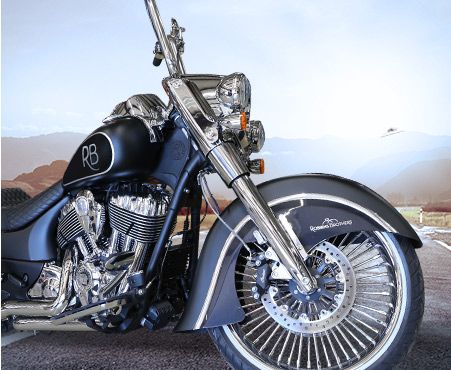 The first prize is a 2015 Indian® motorcycle which has been fully customized from a partnership between Robbins Brothers and the Gas Monkey Garage®. Since 1901 Indian® Motorcycles has been creating iconic bikes for the discerning rider. Now, this legend is reborn and given a subtle dose of romantic identity. They took comfort into consideration and added unique leather trim and Dirty Bird Concepts seating that features comfort for two for the short or long haul. This is no ordinary machine – it's an emotionally inspired piece of art which is valued at $75,000.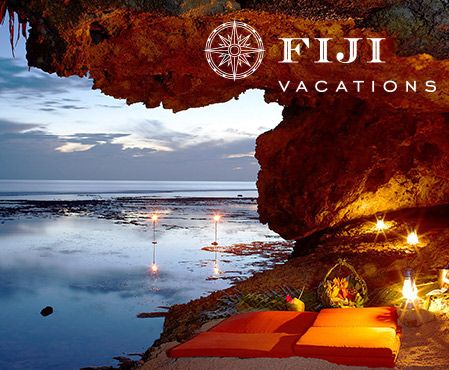 The next prize is a Fiji Island Getaway all-inclusive trip for two which Robbins Brothers has partnered with Fiji Vacations to offer. The winner and their guest will fly to Savasi Island Resort, a private island where they will spend 7 nights in one of the only seven residences on the resort. These are luxury accommodations which include their own private pool, a luxurious spa-like bathroom and beautiful Fijiian arts and crafts style décor. The package also includes two excursions, one is a Vuodomo Waterfall and village visit, and the other is a Salt Lake River kayaking trip. Breakfast, lunch and dinner is also served daily for both guests. This package if valued at $15,000.
Lastly the third prize is $10,000 that may be applied to a wedding reception, anniversary celebration or to spruce up their home.
Each entrant can choose one of these great prizes that they wish to be entered in that drawing. We will be doing the drawings right after Christmas and before the New Year. So 3 lucky winners will have a great start into 2018!
Ready to get started?
Get Your Free Consultation