Football season is finally here & so is the PAC-12 Football Championship Sweepstakes
September 13, 2017 4:00 pm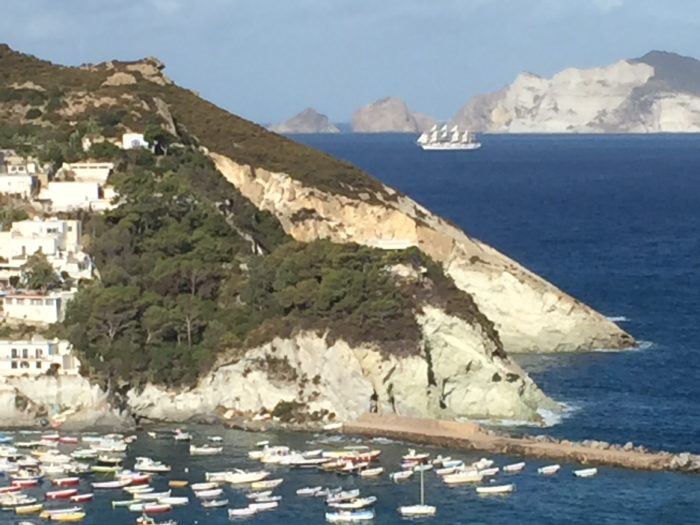 After being out of the country on vacation for the last two weeks I'm now trying to catch up which is why I haven't written any posts on this blog for awhile. We visited Italy on a trip I've been planning for the past year. We started in Rome, then on to an island called Ponsa that's halfway between Rome & Naples out in what is called the Tyrrhenian Sea. Here is where the Italians go for holiday and where we found ourselves the only "Americanos". The photo on right was the view outside of our hotel room for 2 nights.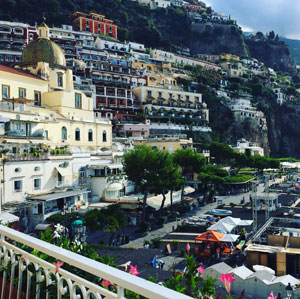 We then headed down to Naples, visited Pompai and Mt. Vesuvius and from there traveled down to the Amalfi Coast where we first stayed a night in Sorrento, 3 nights in Positano and 1 night on the island of Capri. This area is one the most beautiful places we've ever been. The photo on the left is from our balcony in Positano. Truly an amazing time. But now I'm playing catch up since arriving back home late Monday night.
Right before I left I just finished up this new promotion for the PAC-12 for their Football Championship Sweepstakes that we did through our sister company, Alliance Sweepstakes. This is the first time I started working with the PAC-12 group. They are an organization that operates in the Western United States, participating in 22 sports at the NCAA Division I level. PAC-12 Football includes teams from California, Oregon, Washington State, Arizona and more. They have now completed week 2 of this season's schedule with week 3 starting with a game on Friday night.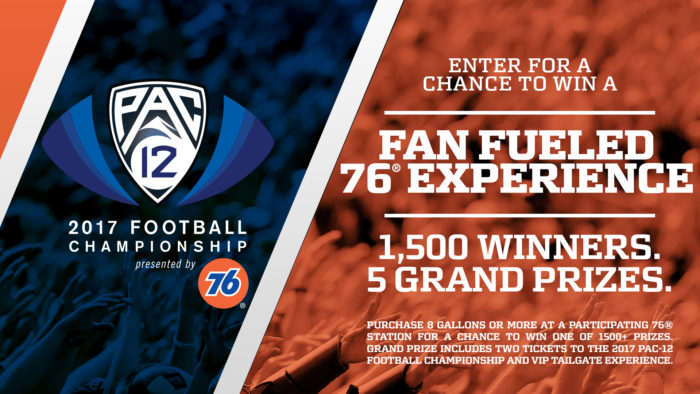 The sweepstakes is offering five grand prize winners a prize package to attend the 2017 Pac-12 Football Championship Game presented by 76 with two tickets taking place on Friday, December 1 in Santa Clara, CA. Also included are tickets to the Tailgate Event outside Levi's Stadium, one night hotel accommodations, one $76 gas card and a photo opportunity with the Football Championship Game trophy. Total value of each Grand Prize is $1,576.
Besides the grand prizes there will be 500 monthly winners each month for those that entered in September, October and November. The September monthly winners will each receive a $10 76 Gas Card, the October monthly winners will each receive a Pac-12 Football Championship embroidered fleece blanket and November monthly winners will each receive a Pac-12 Football Championship hat. Total value of all prizes is $22,800.
Residents of the states of California, Oregon and Washington are invited to enter the sweepstakes by visiting a participating 76® gas station and purchasing a minimum of eight gallons of gas in a single transaction beginning September 1 through November 15, 2017. The participant will need to show a receipt as proof of purchase to a gas station attendant who will then give the participant a voucher with a unique code number and the sweepstakes website address which is www.FanFueled76.com. The participant will then need to visit the website and fill out the required fields along with their unique code number. They need to complete all the fields on the entry page to receive an entry. Each unique code number may only be used once. We have also provided an alternate means of entry without purchase through a mail-in option that is provided in the official rules.
We actually built this custom website for them in which we needed to add all 5 million unique codes into the back-end of the database in order to verify that a correct code number is being submitted and that it only can be submitted once. This feature along with collecting all the participant's contact information needed to be coded into the database. I just checked and there are almost 2300 entries into the sweepstakes so far. We'll be doing the first drawing at the end of this month.
I hope to maybe visit the northwestern part of the U.S. on our next big trip which is one area of our own country that we haven't been to yet. So the planning will soon begin. Ciao for now.
Ready to get started?
Get Your Free Consultation