Wrap Up of Super Bowl LII
February 7, 2018 2:58 pm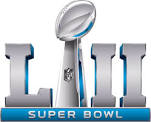 So as you must of heard by now, the Philadelphia Eagles beat the New England Patriots 41-33 to win the Super Bowl for the first time ever! The Eagles were the underdogs and most bets were on the Patriots winning another Super Bowl! The Eagles got on the board first and manged to stay ahead for almost the whole game. Eagles back-up quarterback Nick Foles, who had been considering retiring from the NFL, caught a pass in the end zone to score a touchdown and proved he's this year's MVP. The Patriots almost made a comeback, but QB Tom Brady's last-second hail mary didn't work out.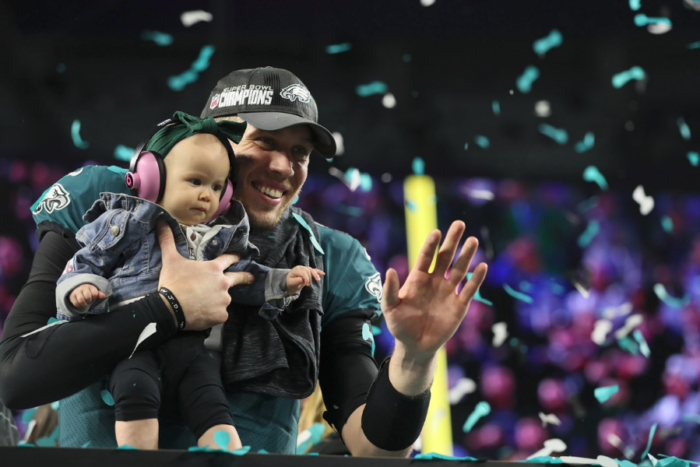 The Pepsi Super Bowl LII Halftime Show featured Justin  Timberlake who marked his record-setting third time playing the Super Bowl, following appearances at Super Bowls XXXV and XXXVII. The latter performance, in 2004, was the infamous Janet Jackson wardrobe malfunction. Timberlake performed some of his big hits including "Suit & Tie," "Rock Your Body," "SexyBack" and his new song, "Filthy. Since the show was in Minneapolis this year, Timberlake also sang Prince's "I Would Die 4 U" in front of a projection of Prince as the stadium was covered in purple lighting in a touching tribute.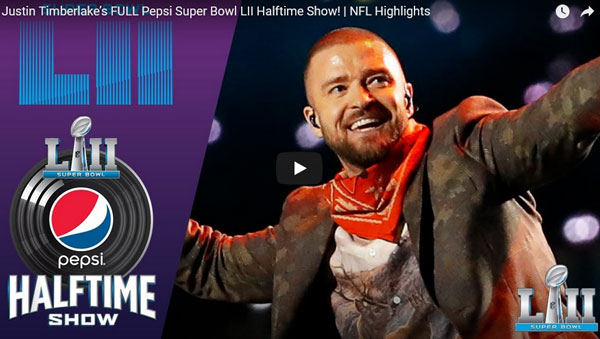 Now what about this year's ads? Again, a majority of the ads and their teasers were posted online before the game. Some of the initial reactions of ads ended up differently once the game was over.
NBC who televised the game took the opportunity to promote the Winter Olympics with opening ceremonies in Pyeongchang, South Korea this Friday. Their spots, starring Mikaela Shiffrin, Lindsey Vonn, and Chloe Kim all tested high by MediaPost.com on a scale of emotional measurement, and all three scored higher than any other ad at this year's game. This year audiences seem to respond best to inspirational ads, and stories of real athletic achievement to a sports audience made them good. Toyota also top-scored with its "Good Odds" ad, about the life of Paralympian skier Lauren Woolstonecraft. All four of these top-scoring ads stared winter sports athletes focused on women.
The NFL also had a win with the Eli Manning and Odell Beckham Jr. Dirty Dancing spoof ad, creating their own take on touchdown celebration. While Payton Manning starred as the "Vacation Quarterback" helping kids plan their visit to Universal Resorts. Both ads included humor and the right mix of featuring celebrities while keeping it fun and simple. M&M's silly ad starring Danny DeVito as the human M&M, and Amazon's 90-second ad with several celebrities standing in for their Alexa voice assistant also were winners using celebrities. The Amazon ad was a favorite with many, but it tested a little lower than the others quite possibly because it was a little long.
The ads that portrayed a "Brand Purpose" also scored very high. These were led by Budweiser, who is typically known for it's Midwestern, Clydesdale imagery. Instead they ran with the "Stand By You" ad which focused on their disaster relief efforts. It showed real employees at a Georgia-based brewery which stopped making beer to deliver canned clean water to disaster areas, Florida, Puerto Rico, Houston and California.
Anther inspirational ads included one from Toyota which is part of their mobility campaign that featured no cars. It centered on the story of Lauren Woolstencroft, a Paralympian born with no legs below the knee and no left arm below the elbow. Their other ad, "One Team" featured a Jew, a Christian, a Muslim and a Buddhist monk getting into a Toyota Tundra together. They all just want to get to the game on time and are united by their love of football. Mass Mutual's "Unsung" ad, set to "I'll Stand By You," showcased various inspirational acts of kindness by people including, "Synagogue welcomes Muslims after mosque attacked" and "Woman invites homeless man to live with her family."
Tide did something very clever this year with a take-over campaign that had not been done before. Many of the first reviews I read loved it, especially those of us in the marketing and advertising industry, the people who make and care about the commercials who thought it was the winner of the super ads. However, it didn't score very well with the average viewer. Some of the Tide ads scored okay, but others ended up being confusing or annoying to the less committed watchers.
The other loser of the night went to Ram Trucks "Built To Serve" ad, which used the voice of Martin Luther King. It immediately got a lot of negative response on Twitter from those saying it was not an appropriate use to sell trucks. Besides the controversy, the low score it received was mostly based on the fact that the ad was overall kinda boring.
The year's Super Bowl advertising overall was not a winner. With ads costing $5 million or more to run, plus their high production costs, you expect them to be a big deal. This is because the audience is much bigger than anything else American TV offers. But when MediaPost compared these ad scores to scores for all the ads in their U.S. database, the Super Bowl LII ads performed slightly worse than average.
At least we had a few that did perform really well. And the game itself was a winner. That's my wrap-up of Super Bowl LII. I hope you enjoyed my posts. We now have the Winter Olympic Games to look forward to as we go through football withdrawal.
Ready to get started?
Get Your Free Consultation