Welcome to March Madness – better get your brackets done
March 16, 2016 1:09 pm

Every March college basketball takes over, so welcome to March Madness. You'll be hearing much about the women's tournament at the same time as the men's tournament. The women's madness starts with 64 teams and for the past three years has ended with UConn players taking home the championship. The men's madness starts with 68 teams with 32 teams making it by winning their conference tournaments. The other 36 teams are chosen by the NCAA on Selection Sunday (last Sunday) based on their record and strength of schedule.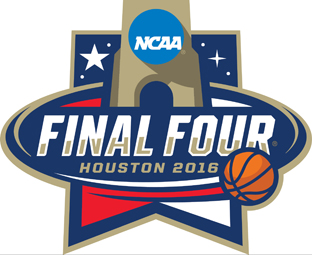 The first game of the men's tournament is tomorrow, March 15, and the National Championship game will take place on April 4th in Houston. In between there's the Sweet 16 the Elite Eight, and the Final Four. So if you want to play along, you need to get your bracket picks in by noon tomorrow, March 17.

So last year I got involved and joined the madness. My daily morning email from #theSkimm gave me a pretty good overview of the tournament and this year invited me to join the ESPN Tournament Challenge.
Once I joined I was invited to enter the Allstate Tourney Sweepstakes for a chance to win a trip to the 2016 Final Four in Houston and $50,000 in prize money. I just had to fill out a online entry form. Allstate is an official corporate sponsor of NCAA March Madness. I was also invited to enter the Acura Precision Crafted Performance Tourney Challenge Sweepstakes. One winner and their guest could win an exclusive trip to tour of the ESPN Studios. All I had to do was click an opt-in box to enter.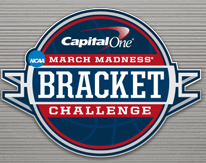 There are so many different bracket challenges that invite people to participate, not just this one. There is the Capital One March Madness Bracket Challenge which is the official bracket game of the NCAA. By creating a bracket you have a chance to win one of 16 prizes, including the grand prize, which is a trip to the 2017 Final Four as a VIP guest. Other prizes include $50 gift cards to Fanatics.com. You can also join groups and ask friends to join your group. As of now they are posting the top picks on the site of the teams that bracket players have picked to win. The Kansas Jayhawks are currently number 1 with 23.9% of players choosing them.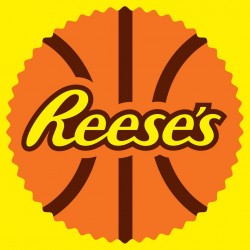 Reese's is the official candy partner of NCAA March Madness and they are sponsoring the Official NCAA Bracket. They have created the hashtag #MarchMood and encouraging people to join the brackets on their Facebook page. Last year One of our client's, Menchie's Frozen Yogurt, teamed up with Reece's on The Reese's Peanut Butter Cup Slam Dunk Sweepstakes which offered a chance to win tickets to this year's Final Four games. Menchie's was promoting the new flavor made with real Reese's Peanut Butter Cups. So we have  on lucky winner attending the game this year.
Yahoo is also back at it this year with the Fantasy Sports Tourney Pick'em brackets. Here you have a chance at a $50,000 prize if you pick'em well. There are many more brackets you can join.
Once again, CBS Sports and Turner Sports will air every game across four national television networks — TBS, CBS, TNT and truTV — and you can watch every game on NCAA March Madness Live.
We are lucky to see our Syracuse Orange team back in the tournament this year. They are again playing the same team they played in the tourney two years ago, Dayton. We also will be seeing the Buffalo Bulls back for a second time. Go Orange and Bulls. We'll see if either can get buy the first round. Good luck to all teams.
Ready to get started?
Get Your Free Consultation