Upping Your Game: Pragmatic Business and Compliance Strategies-40th Annual ANA/BAA Marketing Law Conference
October 17, 2018 2:33 pm
Next month I will be heading back to Chicago next month to attend the 40th Annual ANA/BAA Marketing Law Conference which is taking place this year November 7-9 at the Downtown Chicago Marriott. I've attended this conference more then ten times over the past 20 or so years. I attend to help keep up with new information regarding the legal and regulatory issues facing the industry as well as to assist with promoting and covering the event for the association. Plus it still is the greatest networking event in the industry and is known as THE conference for marketing, advertising, and privacy law.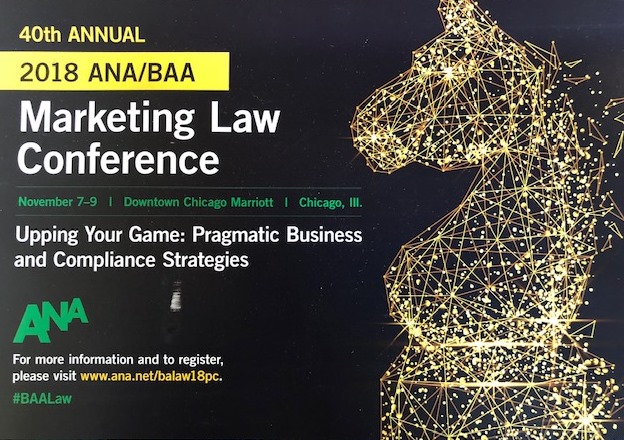 This year's conference is titled "Upping Your Game: Pragmatic Business and Compliance Strategies" and features another full agenda with more than 135 speakers, 65 sessions, and 15 roundtables. Key topics this year will cover the role of data in marketing post-GDPR, all aspects of privacy, and real-time and in-store marketing, presented from top brands including Microsoft, Facebook, Snap, Google, Whole Foods, Uber, Buzzfeed, Verizon, Twitter, Pinterest, and Spotify. Some of the other major topics that will be addressed are again influencer marketing, native advertising, the right of publicity, expanded regulatory coverage (FTC, FCC, FDA, NAD, CARU), state AGs, ASRC and as always, the best learning on sweepstakes, skill contests, gaming, and loyalty programs.
Last year they had another great attendance record with over 750 attendees and they expect another high number this year. I summarized last year's conference with this post. Two years ago the conference started the day after the presidential election and this year the start date has been moved back up and will be day after the midterm elections. So there should be quite a bit of discussion about the outcome of these elections as it was during the breaks and cocktail receptions two years ago. So please remember to vote this year!
I decided to book an early flight to Chicago on the first day of the conference in which they have several breakout sessions. In the past I have missed the first sessions that start at 1pm which includes one that they hold each year titled "The Basics of Promotion, Sweepstakes, Contests and Gaming". This year it again is on the agenda and I plan to attend even though I do know the basics by now, but curious as what will be covered. The second breakout session of the day will be on the marketing of alcoholic beverages and this year marketing of marijuana will also be covered. In fact today is the first official day that recreational marijuana is legal in the entire country of Canada.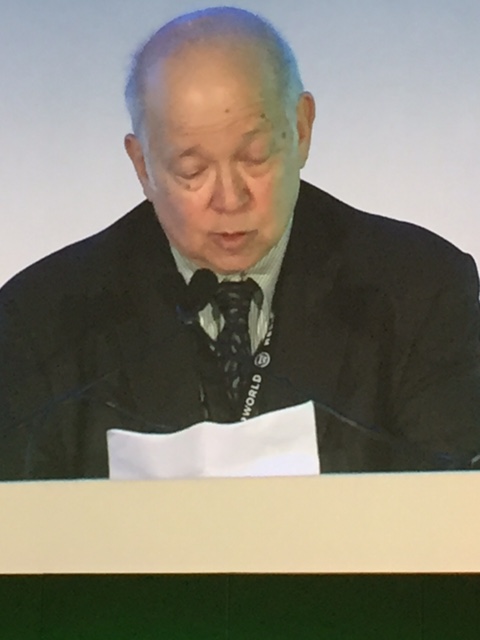 Ed Kabak, SVP, Law for ANA  is again a Co-Chair of the event and will kick off the first official day of the general sessions on Thursday morning. He had stated that "Ours is an industry of rapid evolution. Since we deal with best practices and the state of the art in Marketing and Advertising Law and Digital Media; IP and Privacy, FTC, State A.G. and state-regulation, Lanham Act, Class Actions, and other areas, this forum is invaluable for marketers to move responsibly forward." When I spoke to Ed recently it was the day of the deadline for the early-bird conference rate and he was pretty happy with the number of attendees that had already registered which was keeping him quite busy as well.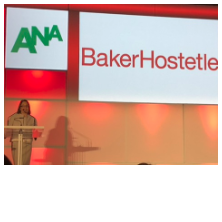 One of the highlights of the conference will again come from Linda Goldstein, Chair, Advertising Marketing & Digital Media Practice Baker Hostetler LLP in New York who will deliver her annual industry review on Sweepstakes, Contests, Privacy, Digital and Social Media. Last year she opened up stating that "mobile now has become the glue to our digital world" and she associated the phone to an adult pacifier. Linda stated that there were, at that time, 4.1 billion users of mobile messaging apps and that by 2020 there will be 10x's the number of devices as there are people in the world.
Linda's presentation is always entertaining and last year she included video clips that showcased how a brand might soon be able to change their marketing in real time. Her presentation included a male consumer who was making an in-store purchasing decision on perfume for his girlfriend's birthday present and he was trying to recall the right brand. The marketers where able to make changes to the packaging in store in order to help him remember and persuaded his purchase. We're not there yet, but maybe soon.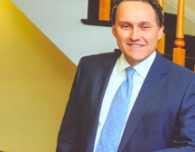 Friday is the final day of the conference and we'll get to hear Ron Urbach, Chairman & Co-Chair of Advertising, Marketing & Promotions Practice Davis & Gilbert LLP, who is known to always provide a highly entertaining presentation. This year's title, "PURSUIT OF "TRUTH" IN ADVERTISING", is described as: "rapid evolution, transformation and radicalization of social media has made it more and more difficult to distinguish fact from fiction – and real news from fake news" a term we've heard many times over the past two years. During Ron's presentation last year he brought up the term "Fake News" which he referred to as the "dark underbelly of social media" referencing the ads that were bought by so called Russian companies and not properly disclosed as such. Influcencer Marketing was also a huge topic of discussion last year and Ron cited that it is one of the most cost-effective marketing tactics and that working with influencers on a multi-channel campaign can drive up to 16 times more engagement than paid or owned media.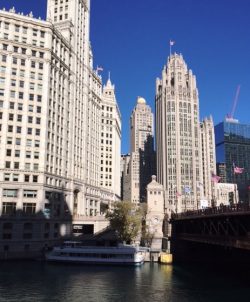 If you're interested in attending you can register here. I'll be at the Marriott on Michigan Ave., so please say hello if you're there. This year I am staying till Saturday so I can meet up with my daughter, Alex, who  lives in a Chicago suburb and is a veterinarian at Golf Rose Animal Hospital. She and I will get a chance to see each other and have dinner together.  So looking forward to visiting Chicago again!
Ready to get started?
Get Your Free Consultation