The Upgrade Contest from Paul Stuart invites people to visit their NYC store
July 26, 2017 12:37 pm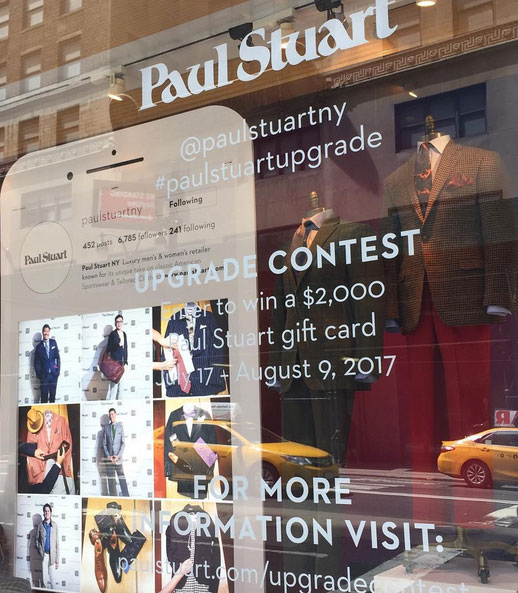 Paul Stuart is a men's and women's clothing brand which we recently started working with. It was founded in 1938 in New York City by Ralph Ostrove, who named the company after his son, Paul Stuart Ostrove. The original New York City store is still located at the corner of Madison Avenue and 45th Street. It has grown to 60,000 square feet and remains the company's largest store. However, this summer it is undergoing a major renovation. So the team there thought that while the store was getting an upgrade that it was a great opportunity to run a contest and invite people to get an upgrade as well.
The Paul Stuart Upgrade Contest invites participants to visit their NYC store on Madison Avenue and chose their favorite clothing, footwear and/or accessories that best depicts what their "upgrade" would consist of. They need to take a photo of their product selection and may elect to try it on for their photo. Once done they should post it to their Instagram account using the promotional hashtags #PaulStuartUpgrade and #Contest and also tag @paulstuartny to receive an entry.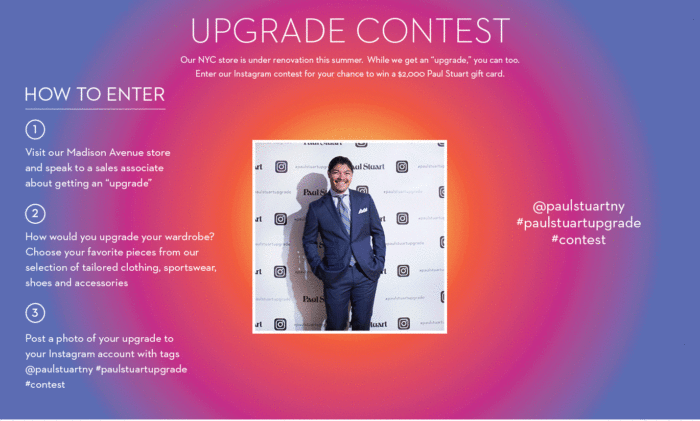 The Upgrade Contest runs from now till August 9. One Grand Prize winner will receive a $2,000 Paul Stuart gift card. Once the contest has ended a panel of judges will choose the winner based on the following criteria; 50% Look Cohesiveness; How well the selected products go together according to Paul Stuart style as showcased in the Sponsor's catalogs, windows, and in their website; 50% quality of the composition of the photo, lighting and visibility of the featured products. Here are a couple of photos that have already appeared on Instagram.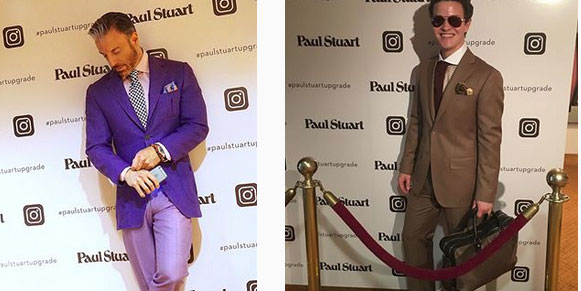 This is the first time we're working with Paul Stuart. They have a few other locations, two in Chicago, one in Washington D.C. and one in Clarksburg, Maryland. So hopefully this contest will be a success and their other locations may give it a try.
Ready to get started?
Get Your Free Consultation