The $10,000 Shopping Spree Contest from Milano Diamond Gallery helps celebrate the Month of May (and Moms)
May 9, 2018 2:37 pm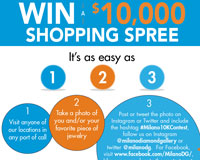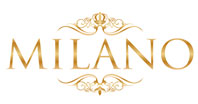 May is finally here which brings us new life to our gardens and landscapes. It also is the month of Mother's Day, Graduations and the beginning of the wedding season. So what better month to kick off a new promotion that's offering a chance to win lots of jewelry! The Milano Diamond Gallery $10,000 Shopping Spree Contest is doing just that.

Milano started out as a small jewelry store in Jamaica over 20 years ago. They now provide exclusive, classically designed diamonds & gemstone jewelry with a modern flair. They carry various boutique designers like Chrysalis and Le Vian and have all types of jewelry including rings, earrings, bracelets, watches and more. You can shop the Milano Gallery at www.shopmilano.com, or at one of their 40 port locations you can easily find coming off a cruise in the Caribbean, Mexico and in the USA.

The contest will be running for a full year up to April 30, 2019. Participants are invited to enter the contest by visiting one of the Milano port locations and taking a photo of themselves wearing or showing their favorite piece of Milano jewelry or watch. They must then Tweet or post the photo either on Twitter or Instagram and include the promotion hashtag, #Milano$10KContest. They must also follow and tag the sponsor on Instagram @milanodiamondgallery or on Twitter @milanodg.
They may also visit the sponsor's Facebook page and like the page, locate the contest post, upload their photo as a comment to the post and include the hashtag #Milano$10KContest. An alternate way to enter without having to physically be in one of the Milano port locations is to Tweet or post a photo of their favorite Milano jewelry which can be found on their website. Participants must still include the promotional hashtag #Milano$10KContest
At the end of the contest period a panel of judges will review all the posted photos and choose one Grand Prize winner that they will base on the following judging criteria; 34% Creativity and Originality; 33% Enthusiasm; 33% messaging. In the case of a tie, the score for Creativity and Originality will determine the winner. The Grand Prize winner will receive $10,000 in-store credit that may be used in-store in any Milano port location or online at www.shopmilano.com.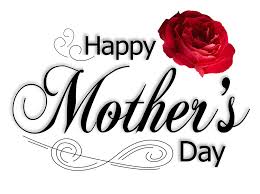 Milano is currently offering some great gift ideas on their website for Mother's Day and for graduates. As a family we traveled to the Caribbean island of St. Maarten for several years where we vacationed with my parents. There was one jewelry store there that we shopped at quite often that my mother really loved. Between my mom, my sister, myself, and also some gifts for my daughters, we expanded our jewelry collection quite nicely. It brings back some very happy memories. I miss my mom very much. Happy Mother's Day to all moms.
Ready to get started?
Get Your Free Consultation