JuJu Smith-Schuster shows off his moves for the Pizza Hut NFL Draft Doorbell Dance Video Sweepstakes
April 25, 2018 12:56 pm
Tomorrow, 4/26, if the first round of the NFL draft which runs till 4/28. If you are a fan of the Cleveland Browns, the NY Giants or, like me, the Buffalo Bills, this draft season is a big one for our teams. There is so much speculation on who's going to draft who and who is going to trade to get an earlier pick.  Cleveland didn't win a game last season, so they have first pick and the Giants are second. The Bills really need to draft a quarterback and there are four really good QB players up for grabs this year, so we're anxious to see what they do.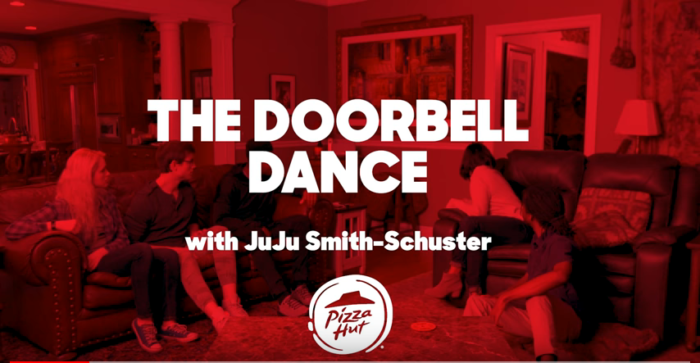 Pizza Hut is getting in on the action this week since they now have the official sponsorship with the NFL. They picked up the day after previous sponsor, Papa John's announced it was dropping its affiliation last February. Pizza Hut has recruited Pittsburgh Steelers wide receiver JuJu Smith-Schuster to take part in their campaign. The player is featured in the ad shown below demonstrating the "Doorbell Dance", the moves he makes when the doorbell rings celebrating the arrival of a Pizza Hut delivery. Pizza Hut is using this to generate buzz by calling on others to submit their best doorbell dances for a chance to win a trip to an NFL regular season game of their choice.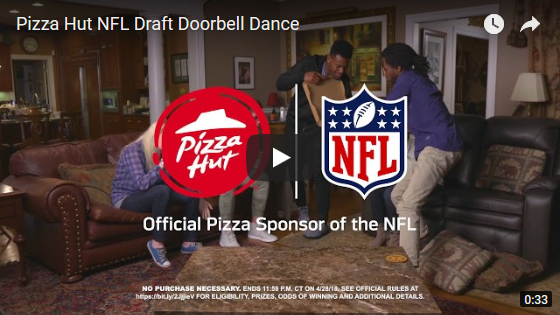 The Pizza Hut Doorbell Dance Video Sweepstakes invites participants to post an original video of themselves doing a "doorbell dance", a dance you may do when your doorbell rings and your pizza arrives, and also include the hashtags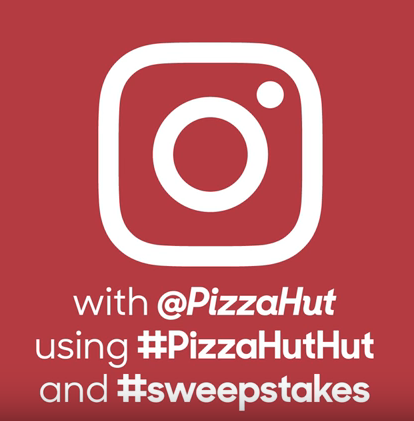 #PizzaHutHut and #sweepstakes in their post to receive one entry. All entries must be posted to Instagram by 11:59 pm on 4/28. Participants may also receive an entry without posting a video by submitting their information on a 3 x 5 card through the mail. A random drawing at the end of the sweepstakes will determine one winner who will receive a trip for them and a guest to a 2018 NFL football game of their choice on or before Sunday, December 30, 2018.
Pizza Hut is also running what they are calling the "Pi Pick" promotion. This will be the 78th pick of the draft which will be the fourteenth selection in the third round off the draft. The Pi Pick player will receive a year's worth of free pizza and a pizza party in their honor in the new hometown team that selects him. The Pi Pick will also receive other additional perks from Pizza Hut, including retro brand swag, gift cards for teammates, and more.
At the actual draft Pizza Hut will be hosting an event outside the Cowboys' Arlington, Texas, stadium where fans can showcase and record doorbell dances, compete in a delivery shuttle obstacle course and sample pizza in a lounge. On social media, they will be giving away pizzas on a random basis, and promoting a special deal good during the Draft (two medium pizzas, an order of wings and bread sticks starting at $19.99).
"One of the things we love about Pizza Hut is that as a new partner, they are committed to bringing even more excitement and entertainment to the NFL draft, one of the marquee events on the NFL calendar," NFL Partnerships, Sponsorship and Consumer Products Senior Vice President Renie Anderson, said in a release. "Pizza Hut wants to leverage the draft as a national platform to bring more value to the home watching experience, and we are thrilled to see them activating in new and unique ways."
So us fans in New York will finally have a better idea of what this upcoming 2018 season will look like after this week. However, we've made some top picks before that didn't work out. So you never know!
Ready to get started?
Get Your Free Consultation