Are you ready for the upcoming Royal Wedding? Here's a couple of Royal Sweepstakes that are engaging fans.
May 16, 2018 2:16 pm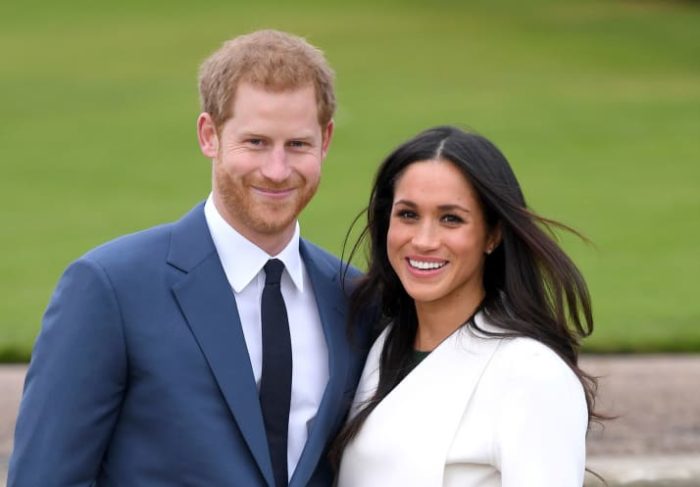 The royal wedding of Prince Harry and Meghan Markle is finally here, this Saturday, May 19th. The wedding takes place at Windsor Castle in England at noon BST (7am ET/4am PT). In the U.S. if you want to watch ABC will start live coverage at 5am ET, CBS and CNN at 4am ET, NBC at 4:30am ET, Fox News at 6am ET, as well others. Many of us in the U.S. are extremely excited about this royal wedding since Megan Markle is an American who is also an actress and will be the first bi-racial to become a royal.
Brands in pretty much every category have found this to be an irresistible opportunity to engage consumers. One of our clients, Sandals Resorts, who we have worked with for several years, has jumped on the bandwagon. They are currently running the "Vacation like a Royal" Sweepstakes. They are offering two grand prizes which are each a chance to win an eight day luxury Caribbean all-inclusive vacation for two to experience the royal treatment at one of their Sandals Resorts which include Sandals Royal Caribbean, Sandals Royal Barbados, Sandals Royal Bahamian and Sandals Royal Plantation.
This royal vacation features luxurious accommodations in one of their Butler suites which comes with butler service, unlimited 5-star gourmet dining, all drinks which include premium spirits and wines, water sports and scuba diving, complimentary green fees at their golf resorts, round-trip airport transfers plus all tips, gratuities and hotel taxes.
U.S residents can enter by visiting Sandals.com and completing the online entry form at www.Sandals.com/royal. The sweepstakes started back on April 1 and ends May 20. Sandals claims to be the undisputed leader of Caribbean vacation experiences with a total of 24 properties in seven countries including Antigua, The Bahamas, Grenada, Barbados, Jamaica, Saint Lucia and Turks and Caicos. So this is a great prize.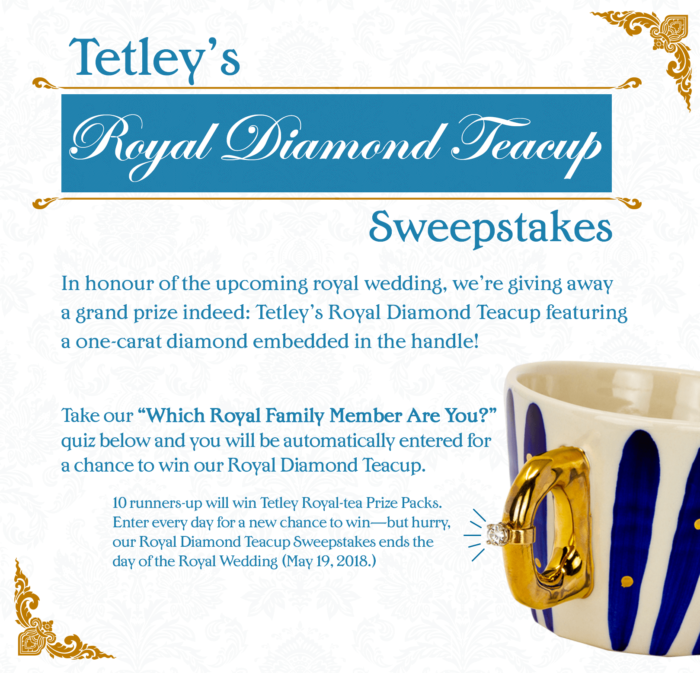 Also in honor of the upcoming royal wedding Tetley Tea is running the Royal Diamond Teacup Sweepstakes and offering a chance to win the grand prize of Tetley's "Royal Diamond Teacup". This teacup has a one-carat diamond embedded in the handle. To enter, U.S. residents 18 and older can go to a Tetley Facebook page or to www.TetleyRoyalDiamondTeacup.com and fill out a "Which Royal Family Member Are You?" quiz, by May 19. Ten runner-up prizes packs are also available to be won which consist of one box of Tetley British Blend Tea, one box of shortbread cookies, and one teacup
Also, U.S. married couples who are named Harry and Meghan, and submit their marriage certificates to [email protected] on May 19, will be eligible to receive a box of Tetley British Blend Tea each month for a year.
So be prepared to either get up early Saturday morning to watch live the ceremony, or remember to set your DVR.
Ready to get started?
Get Your Free Consultation