Text-to-win sweepstakes from Breckenridge Distillery offers chances to win a trip to their distillery and restaurant in Colorado
May 15, 2019 1:37 pm
We are administering another new text-to-win sweepstakes that is for the Breckenridge Distillery, located in Colorado, to help promote their location in the summer months. They are offering the chance for three grand prize winners to each receive a great trip package for two people to visit their Distillery in Breckenridge.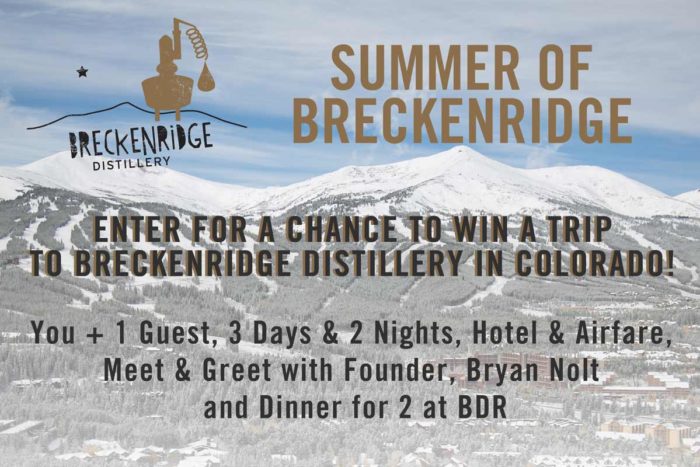 Participants can enter the Breckenridge Distillery Sweepstakes by texting BDWhiskey to the short code 60905 that we provide to them from our mobile provider. Each participant will then receive a response message back that will include a link to an entry form which they must fill out all the required fields to complete their entry. They can also enter by going directly to the entry form that is located at https://go.sweeppea.com/BDWhiskey and filling out the required fields along with their mobile phone number.
The sweepstakes runs till July 31 and once ended we will randomly choose the three winners from all who have entered to receive the trip prize package. The prize includes the following: round trip airline tickets for the Grand Prize Winner and their guest to the Denver International airport, 2-night hotel accommodations in Breckenridge, a Breckenridge Distillery Tour, a meet & greet with Bryan Nolt, the Founder and CEO, and dinner at Breckenridge Distillery Restaurant. Each prize is valued at $1,600.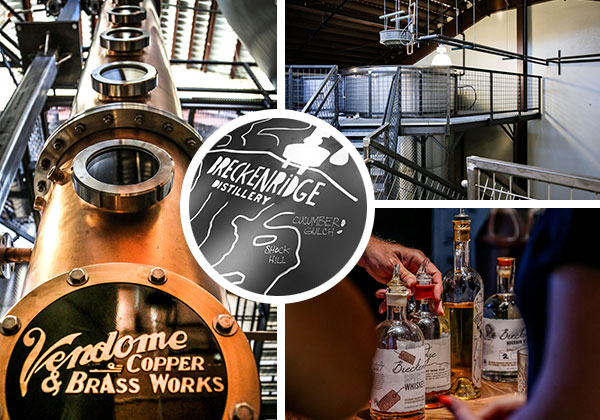 The Breckenridge Distillery is best known for their whiskey products, but they produce gin and vodka as well. They note that all their products include the water from the Rocky Mountain snowmelt to produce pure, mineral infused perfection.
The restaurant's menu is currently provided by Chef David Burke who is a graduate of the Culinary Institute of America and a student at Ecole Lenotre Pastry School in Plaisir, France. He received the ultimate honor, a United States patent, awarded to him for the unique process by which he uses pink Himalayan salt to dry-age his steaks for up to 100 days. He is also is a two time James Beard Best Chef in New York winner.
We have been working with the Republic National Distribution Company, distributors of these products. They have produced in-store point-of-sale materials to promote the sweepstakes in retail locations. The distillery is also promoting the sweepstakes to people taking a distillery tour and at the restaurant as well. Setting up a text-to-win sweepstakes is a great way to encourage in-store displays.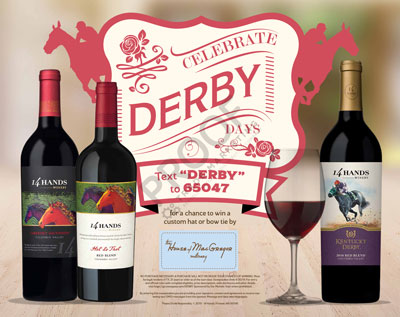 We worked with this same distributor with a Derby Sweepstakes that recently ended to help promote Four Hands Winery, the official sponsor of the 145th Kentucky Derby. This was also a text-to-win sweepstakes in which they awarded a Grand Prize Winner their choice of either a custom hat or bowtie from the House of MacGregor Millinery that is valued at $500. We hope to continue to assist with more of these types of giveaways with them.
Ready to get started?
Get Your Free Consultation