Phillies Opening Day Ticket Giveaway
March 28, 2019 12:08 pm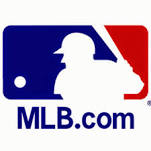 Today is opening day of the 2019 MLB season, the earliest day ever. All 30 teams will be playing today. It's been five months since we've seen a MLB game when my team, the Boston Red Sox, winning the World Series. The best Red Sox team ever! We'll now see what teams rise to the challenge this year.
To help celebrate this season I wanted to write about a new client that we are assisting with their sweepstakes. Herr Foods which is based in Pennsylvania has a sponsorship with the Philadelphia Phillies. They are running the "Score Ed Herr's Tickets" Phillies Ticket Giveaway Sweepstakes which will award three Grand Prize Winners each four tickets to a Phillies home game, plus a year's worth of Herr's chips. The first sweepstakes period already ended and we have one lucky winner, Stanley Blazejewski from Philadelphia, going to today's opening day home game against the Atlanta Braves. The Phillies have upgraded their team quite a bit this past off season and are now one of the teams in the NL East to watch.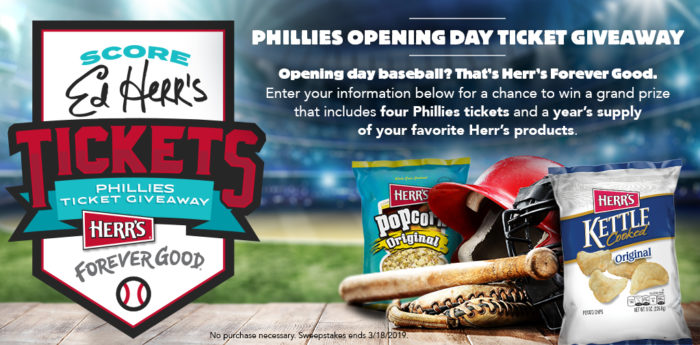 The next sweepstakes period is scheduled to start on April 8 and run till the end of the month. The prize will include the four tickets to a Phillies home game on May 5 along with the option for the winner to throw out the ceremonial first pitch.
The last sweepstakes period is scheduled for later in the season to run mid-August to mid-September. So all you Phillies fans have a couple of more chances to score these tickets. However, only residents of the Philadelphia, PA, DMA are eligible to win since the winners have to get themselves to the stadium.
We are again using the Shortstack Application to build the entry form and collect all the entrant's data for each of these sweepstakes periods. All of Shortstack's entry pages are mobile friendly from the start with Shortstack's "One Campaign for any screen" design philosophy.  Last year they added an easy way to include CSS coding which is great for those of us that don't have much programming experience. If you would like more details on how to set up a promotion utilizing the Shortstack platform, please feel free to contact me. It's a great tool and it also includes a great team of support people.
Here's to a great 2019 MLB season. May the best teams make it to the playoffs!
Ready to get started?
Get Your Free Consultation