P&G clearly picked a winner in Simone Biles for their 2016 Rio Olympic Games ad camapign
August 17, 2016 1:26 pm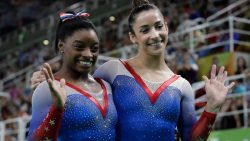 At the 2016 Rio Summer Olympics yesterday Simone Biles and Aly Raisman picked up the gold and silver medals respectively in the Women's Floor final. Simone was untouchable with a score of 15.966 , almost a half-point better than Aly's 15.5 which was good enough for the silver. Simone brought her total to four golds and five medals in all making her now the most decorated gymnast in US history.
Those who know the floor routine will say that Simone's third pass makes her superhuman. Gymnasts legs get tired, so their first tumbling passes on the floor routine are usually the most difficult. However, Simone's third pass is a double twisting double back, which is as hard as many gymnasts' first pass. Take a look here.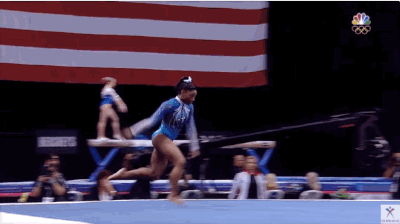 The floor exercise final added to the best medal output for a U.S. Olympic women's gymnastics team and also marked the end for the Final Five. This team won nine medals total and broke the record of eight shared by the 1984 and 2008 teams. There is little doubt the U.S. will move forward as the best women's gymnastics nation and we hope to see more of Simone Biles in the 2020 Olympics.
As I mentioned in my first post about these Olympics, Procter & Gamble's "Thank You, Mom" ad campaign is back, featuring real Olympic athletes and their moms. Part of this campaign features the "Raising an Olympian: Simone Biles – Rio 2016 Olympic Games" ad that P&G first released back in July of 2016 for their Tide brand. They were smart enough to realize at that time that Simone was going to be a new star. Click on the ad below.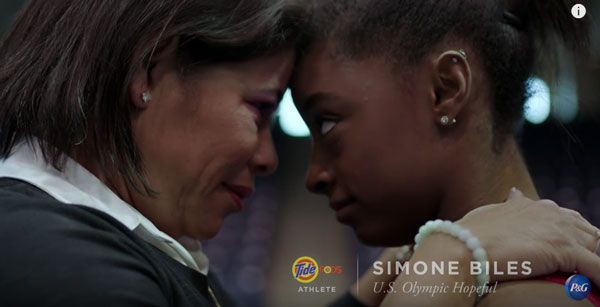 According to Texas Monthly, Simone's real mother had an addiction problem, and her father was not around. She and her siblings wound up in several foster homes until she was 6, when her maternal grandfather, Ron, and his wife, Nellie, adopted Simone and her younger sister. The girls eventually went from calling them "Grandma and "Grandpa" to "Mom and "Dad". So Nellie Biles is the mom telling this story in the ad. Simone supposedly speaks to her biological mother, Shanon, over the phone occasionally, but has only seen her a few times since her adoption, and Simone says she feels "like another cousin."
Here's the second ad that P&G released as part of the campaign for Tide Pods, which if you were watching the broadcast last night on NBC, you would have seen this.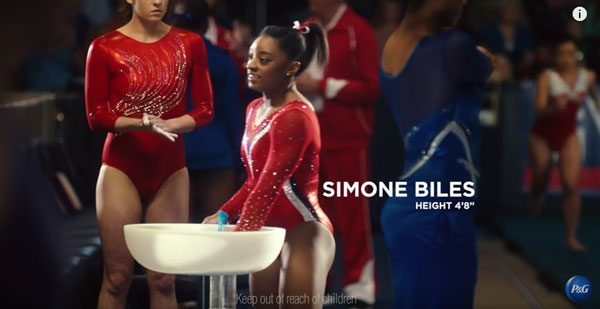 Simone's story continues…at the age of 6 during a daycare field trip to a gym, the coaches noticed her imitating the gymnasts and sent her home with a letter encouraging her parents to sign her up for classes. "Gymnastics was not a sport that came to mind that I would have put Simone in in the first place," Nellie told Us Weekly. "That just came by as an accident, and it was a great accident." It certainly was! We got to witness what may be the greatest gymnast in the world.
Their are a few days left in the 2016 Olympic Games which will wrap up on Sunday with the Men's final basketball game that the U.S. is heavily favored for its sixth gold medal. The closing ceremonies that evening will feature the Olympic cauldron being extinguished in Rio as we then look to the 2018 Pyeongchang Winter Games and 2020 Tokyo Olympics. I hope you enjoyed my coverage of the games here.
Ready to get started?
Get Your Free Consultation