#DoingGood campaign from Minute Maid celebrates parents with Missy Franklin. Utilizes an emotional ad, contest and sweepstakes.
August 10, 2016 1:37 pm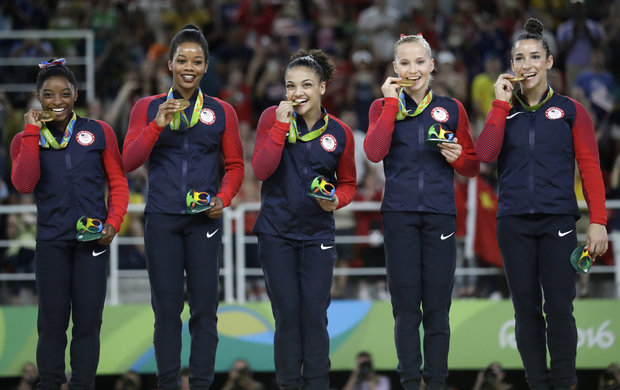 The Rio Summer Olympic Games are now into the middle of their  first week and Team USA has been amazing. Last night the U.S. women's Olympic gymnastics team had already clinched the team gold medal by the time three-time world champion Simone Biles performed her floor exercises during the final event. The U.S. posted a score of 184.897, more than eight points more then silver medalist Russia and nearly nine more than bronze medalist China! The "Final Five" Simone Biles, Aly Raisman, Gabby Douglas, Madison Kocian and Laurie Hernandez saluted their coach Martha Karolyi, who will be retiring after 15 years in the program.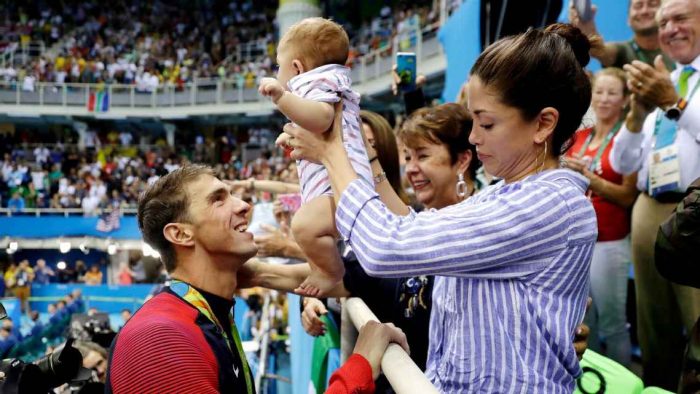 While in the pool, Micheal Phelps made up for one of the rare losses in his amazing career by winning the Gold Medal in 200-meter butterfly that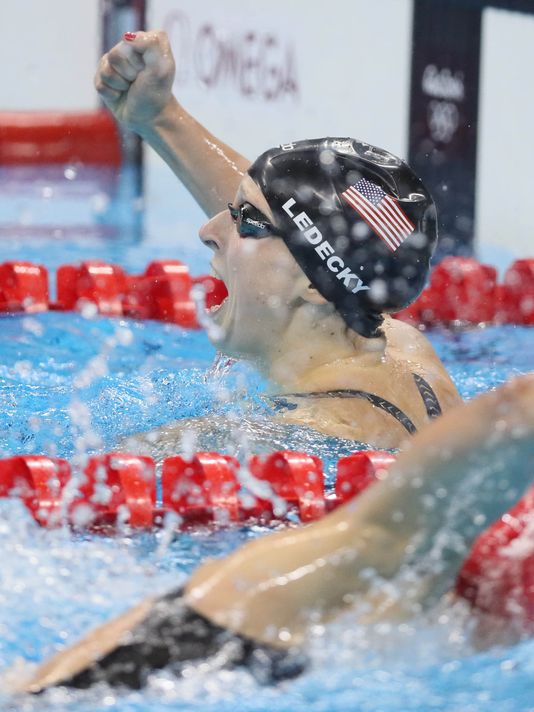 sent him climbing into the stands to kiss his 3-month-old son, Boomer. An hour later, he returned to participate in the final lap of the 4×200 freestyle relay, earning the team a Gold Medal and his 21st! Katie Ledecky, the 19-year-old superstar, won a Gold Medal in the women's 200-meter freestyle. Ledecky won in 1:53.73, just beating Sarah Sjostrom of Sweden, who finished in 1:54.08.
Last week I started writing about some of the sponsors of the 2016 Summer Olympic Games in which I highlighted Proctor & Gamble and their Olympic ad campaigns which have been trending online. This week I'm highlighting Coca-Cola, who is again a worldwide sponsor of the games. They have been promoting their Minute Maid brand and this ad, #doingood I See What U.S. Olympian Missy Franklin Has To Say, has been the #2 ad trending on YouTube for Olympic Sponsors.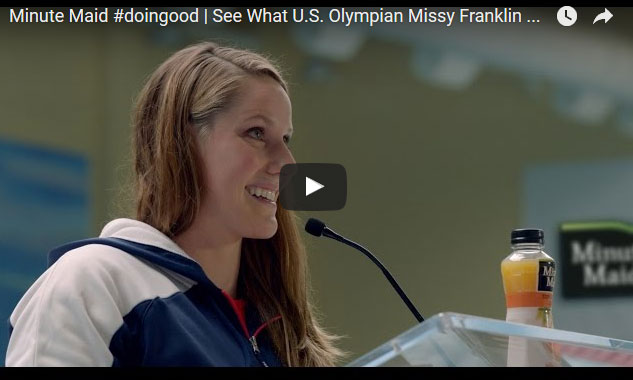 Missy Franklin teamed up with Minute Maid to deliver a moving letter to her parents, Dick and D.A., in which she thanked them for the role they have played in her success and for their dedication to their only child. In 2012, Missy won four gold medals and broke world records in the pool in London. Unfortunately, in Rio Missy failed to advance in the 200-meter freestyle at the Olympic Aquatics Stadium. She's scheduled to swim again today in the 4×200 relay, so we hope Monday's disappointing bad swim doesn't last.
The objective of Minute Maid's #doingood campaign is to remind parents of all the wonderful things they do to make a positive difference in their children's lives every day. "I wouldn't be where I am today without the love and support from my parents," Franklin said. "They continue to make sacrifices to help me achieve my dream. It is a tremendous gift that I can only hope to repay one day. Minute Maid's #doingood campaign is a remarkable opportunity for me to not only thank my own parents but recognize and honor all parents who truly have the most difficult job there is – raising great children."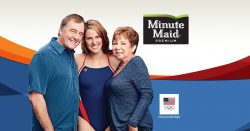 Minute Maid ran the "Breakfast with Missy" Contest inviting fans to share a positive message with a parent they know who may struggle with self-doubt. Up until May 31, fans could post a photo or video that captured how a parent in their life is #doingood at MinuteMaid.com/doingood, or on Twitter or Instagram using the hashtag #doingoodcontest. Franklin selected five winners and a guest of their choice to join her for a private breakfast event following the Rio 2016 Olympic Games. I have not seen an announcement of who those winners are.
Right now they are running the Medals of Goodness Sweepstakes inviting fans to create and submit a meme to give their parents the shout out they deserve. Participants need to upload a receipt from any Minute Maid purchase then the sweepstakes generator to create a meme to tell a parent how they're #doingood.* Each receipt and meme that is approved earns a sweepstakes entry for the chance to win $10,000!
So good luck to Missy, the entire USA Swim team  and the women USA gymnastics "Final Five". Stay tuned next week for another update on the Olympics and a sponsor. Enjoy the games!
Ready to get started?
Get Your Free Consultation