Meet the Legends Sweepstakes from Sugarlands Distilling Co.'s offers chances to attend a unique weekend event
May 20, 2015 12:11 pm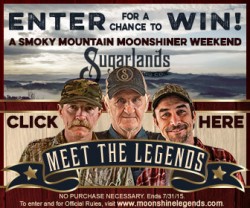 Here's a chance to "Meet the Legends"?  For the first time we're working with the Sugarlands Distilling Company, producers of craft quality moonshine and whiskey. Their distillery is located in downtown Gatlinburg, Tenn. and is a popular tourist attraction where guests are invited to taste free samples of authentic Sugarlands Shine, take a tour and purchase a variety of moonshine flavors, merchandise and apparel.
The distillery also offers live music, Appalachian storytelling, and outdoor adventure tours in the Sugarlands, an area of the Great Smoky Mountains National Park historically referred to as "moonshiners' paradise." Their famous Sugarlands Shine recipes were originally created by three different skilled moonshiners. The "Meet the Legends" Sweepstakes is offering up to 10 winners, each with a guest, to visit Gatlinburg for a fun-filled weekend to meet with Moonshine Legends, Jim Tom Hedrick, Mark Rogers, Tickle and the Sugarlands Distilling Co. gang.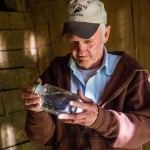 Marvin "Jim Tom" Hedrick is a legendary moonshiner, master storyteller and still maker. Nearly sixty years ago he learned to make moonshine in the Great Smoky Mountains. Over the years, Jim Tom became one of the most skilled moonshiners in Appalachia, and his original hand-crafted spirits were in high demand throughout the South.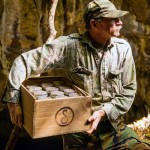 Mark Rogers is usually cloaked in camouflage, like a well hidden moonshine. He's a true American hunter, fisherman and woodsman. Rogers has been moonshining most of his life, learning the trade at the young age of 8 years old from his twelve uncles.  "Once you've had some good liquor, you'll know it," Rogers said. American Peach moonshine is the best you'll ever taste.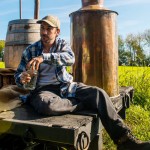 From an early age in Danville, Virginia, Steven Ray Tickle gained a wealth of distilling knowledge from older relatives. He experimented with recipes on his own ten-gallon still using a turkey fryer, jelly jars for double-thump kegs, and a shotgun condenser. Tickle often states, "It gets in your blood. I'll moonshine 'til the day I die." Tickle's Dynamite Cinnamon Moonshine is potent proof of his legendary, wildfire spirit.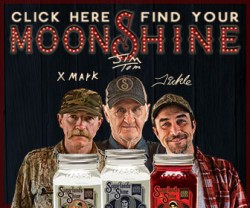 From now until July 31 participants are invited to visit the promotional website at www.moonshinelegends.com and fill out an entry form. If selected, the winner and their guest are invited to attend this special Smoky Mountain Moonshiner Weekend that will take place October 23 – 25. The travel prize package includes 2- night hotel accommodations in a hotel in Gatlinburg along with a $1,000 Prepaid Debit Card to cover travel expenses. Meals and weekend activities including a chance to "Meet the Legends" will all be provided by Sugarlands Distilling Co.
This is a great example of a sweepstakes offering an experiential prize that a person could not obtain on their own. Sugarlands Distilling has put together a unique weekend event that only the winners of the sweepstakes can attend. I'm sure that there are many fans that will be signing up for a chance to win and will be thrilled if they're selected. I know I would love to visit this beautiful area of the Smoky Mountains, especially in October, and of course taste some of those moonshine flavors!
Ready to get started?
Get Your Free Consultation