Several sweepstakes offer free groceries for a year, $25K in home renovations and more
May 13, 2015 1:10 pm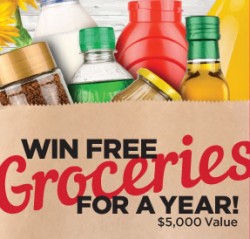 Three supermarket chains are giving away chances to win Free Groceries for a Year! We are working with Bi-Lo Holdings, the parent company of Winn-Dixie, Bi-Lo and Harvey's Supermarkets, who are sponsoring the Great Grocery Giveaway Sweepstakes which each chain launched today.
Winn-Dixie is giving away 30 $5,000 gift cards, for a total of $150,000. Bi-Lo is giving away 15 $5,000 gift cards for a total of $75,000 and Harvey's is giving away 5 $5,000 gift cards, for a total of $25,000. That's a total of $250,000 in free groceries from the parent company.
Participants are invited to visit each chain's website and register their customer rewards card in an online form to obtain one entry. Once entered, a coupon for $10 off their next $100 purchase is loaded to their card.​ If participants don't have a card they can sign up for one as well. The overall objective of the promotion is to obtain email addresses for current shopper card holders as well as obtain new card holders. Those that don't want to sign up for a card have the obtain to enter by mail providing they supply an email address. These sweepstakes run till June 16.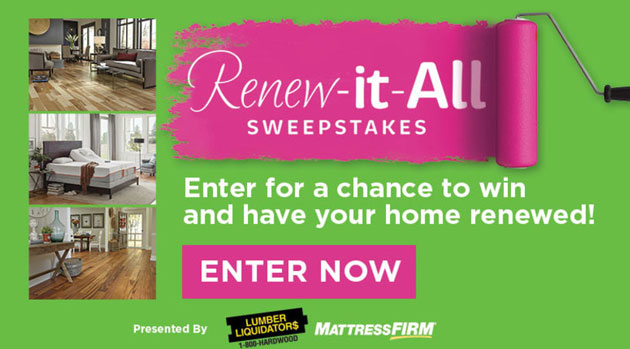 Another sweepstakes that we're working on that recently launched is for the Hallmark Channel. The ReNew-It-All Sweepstakes is offering one lucky grand prize winner a chance to receive a $25,000 ultimate home renovation plus a trip for two to Los Angeles and an opportunity for the winner to appear on the Hallmark Channel's Home and Family Show. The prize package includes $15,000 in cash along with a $5,000 Lumber Liquidators gift card and a $5,000 Mattress Firm Gift Card. The trip package includes round trip airfare for two, hotel accommodations, a rental car, one day passes to Universal Studios in Los Angeles and a $650 spending allowance for food and expenses during the trip, Total value of this grand prize is $30,000.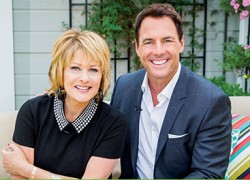 All participants need to do is enter online. This sweepstakes ran last year as well with similar prize providers. It provides the Hallmark Channel an opportunity to promote their Home and Family Show, hosted by Mark Steines and Christina Ferrare, which in now running on weekdays at 9am ET/10 am CT. This sweepstakes runs till June 12.
This is just a sampling of the many sweepstakes promotions that brands are using this spring season to engage with their customers and fans. Offering prizes like these that fit with your brand and are relevant to your customers is key to a successful promotion. If you're interested in learning more about how a sweepstakes or contest promotion may fit with your marketing objectives, please feel free to contact us.
Ready to get started?
Get Your Free Consultation