Laid-Back USA offers a chance to win a 1957 Chevy
June 21, 2018 2:51 pm
We've lately been assisting with several different sweepstakes that are giving away a car. This one recently started this month and will be running till next year.

The Twice-Baked Sweepstakes is for an online company called Laid-Back USA. They started off just as a t-shirt company and now not only sell shirts but also hats, accessories and signs, that fit into different collections from "Laid-Back Rides" to "Laid-Back" Dogs, to Fishing, to  Beach Life. All that fit the "Laid-Back lifestyle".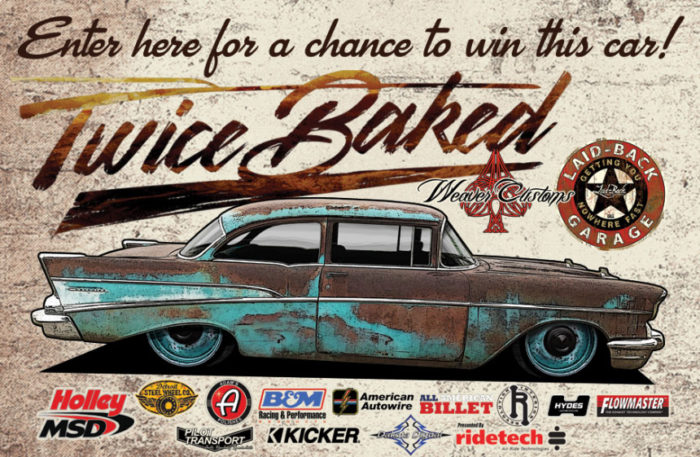 The "ride" that they will be awarding with this sweepstakes is a 1957 Chevrolet valued at $30,000. The Grand Prize winner will need to travel to either Idaho or North Carolina to pick up the car. The sponsor is offering one round trip air ticket from the winner's residence, along with one night's hotel accommodations, in order to help the winner take possession of the car.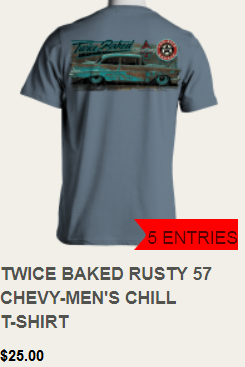 In order to enter the sweepstakes a participant will receive one entry for every $5.00 that they spend on the online store. For example this $25 Twice-Baked Rusty 57 Chevy Men's Chill T-shirt is equal to five entries. Participants may also gain entries into the sweepstakes without purchase by sending an mail-in entry to the address outlined in the Official Rules which we will be collecting. A total of 200 entries per person regardless of the method of entry will be accepted.
Obviously their goal is to direct traffic to the online store and to create sales. This $5 purchase requirement appears to be a very popular tactic right now with several different types of online retailers, many awarding a car or other big value prize. We'll have to wait a while though to see if this sweepstakes turns out successful for Laid-Back, USA. A 1957 Chevy though is a pretty cool prize you have to admit.
Ready to get started?
Get Your Free Consultation