Instagram Giveaway from CLUBMAN and barber influencer Tyrik Jackson partner up to promote new products
March 28, 2018 2:15 pm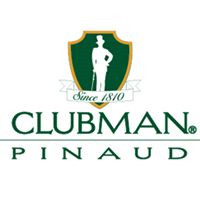 We started working last year with a company called American International Industries (AII Beauty). They are mostly known by their over 60 different beauty and skin care brands. These brands include Andrea, Ardell Beauty, Body Drench, China Glaze, CLUBMAN Pinaud, EzFlow, GiGi, Hollywood Fashion Secrets, ibd Beauty and Salon Perfect to name a few.
We've been assisting them with running many sweepstakes, or giveaways as they prefer to call them, each month for their different brands. Most of these are promoted on the Instagram pages for each brand. This year they have been partnering with different influencers to help spread the news about these giveaways and their products. Right now they launched a new giveaway yesterday that they are partnering with Tyrik Jackson for the CLUBMAN Pinaud brand.  The brand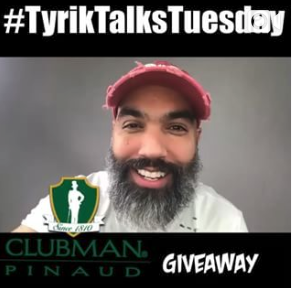 was originally founded in France in 1810, and today its CLUBMAN line of men's toiletries can be found in virtually every barber shop and men's club across the United States. These products include colognes, after shave lotions, skin and hair tonics, talcs, deodorants, hair-care products and shave creams.
Tyrik Jackson is is known as the Millionaire Barber who is a Coach, Mentor, Educator Founder and owner of Premier Barber Institute and Sharper Image Barbers. He has 36.8K followers on Instragram, @iamtyrikjackson, and offers the Tyrik Jackson app available for download in iTunes.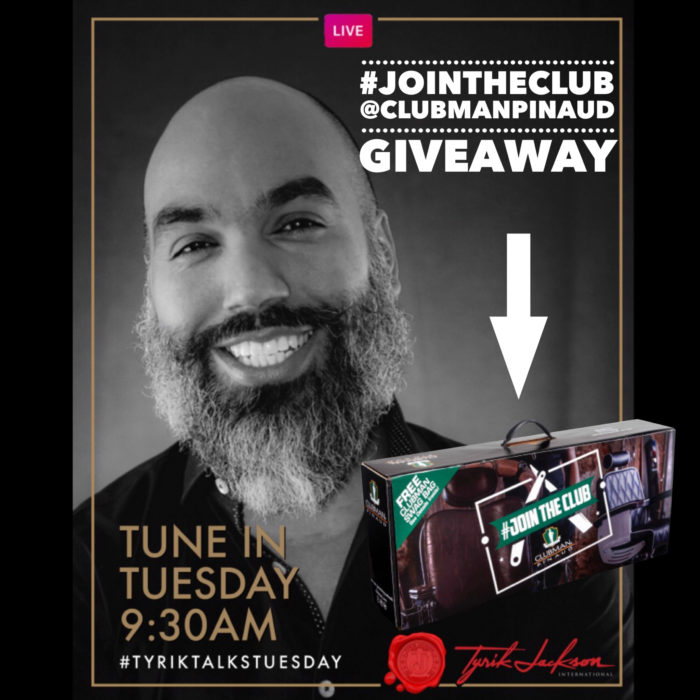 CLUBMAN is providing the prizes for this Barber Box and Aftershave Lotion Giveaway. One Grand Prize winner will receive a newly released CLUBMAN Barber Box which includes one of each of the following: Classic Clubman Aftershave, Charcoal Face Mask, Clubman Shave Oil, Molding Putty, Light Hold Pomade, Classic Barber Shave Cream, Beard & Tattoo Oil, No Bumps Gel, Head Shave Gel and Clubman Finest Powder. One First Prize winner will receive three newly released liquor inspired CLUBMAN Aftershaves, one Whiskey Woods, one Brandy Spice and one Gent's Gin.  Participants need to follow both @Clubmanpinaud and @iamtyrikjackson, then re-post the #Join the Club Giveaway photo shown here on their Instagram page and use the hashtags #ClubmanPinaud, #Clubmanbarberbox, #Tyrikclubmangiveaway and #Free99. Participants are also asked to tag three barbers in their post. By completing all requirements they receive one entry  into the sweepstakes.
Followers have up till  04/03/18 at 9:30am (ET) to submit an entry via Instagram. Winners will be announced on 04/03/18 live on #tyriktalkstuesday.
Ready to get started?
Get Your Free Consultation