Here's the Stitch Fix Stylin' Summer Sweepstakes. Happy Summer!
June 21, 2017 1:09 pm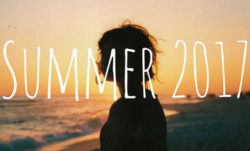 The first day of summer is finally, officially here for us to celebrate! It's the longest day of the year and today's a beautiful day in western New York. After a brief shower last night that the gardens just loved. we now have blue skies with big, white puffy clouds. It's a short season for us New Yorkers, so we definitely try and make the most of it.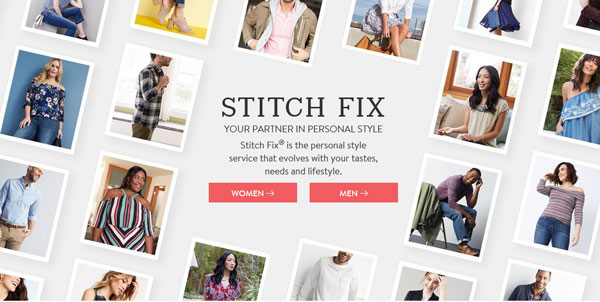 So now that summer is here, it's a good time to spruce up your summer wardrobe. I told you back in December about a fairly new company called Stitch Fix that I was introduced to then when we helped them run this promotion. I have since became a customer and have referred several of my friends and family as well. It's worked well for me since I don't enjoy shopping and I don't really keep up with the latest fashion trends.  Here's how Stitch Fix works.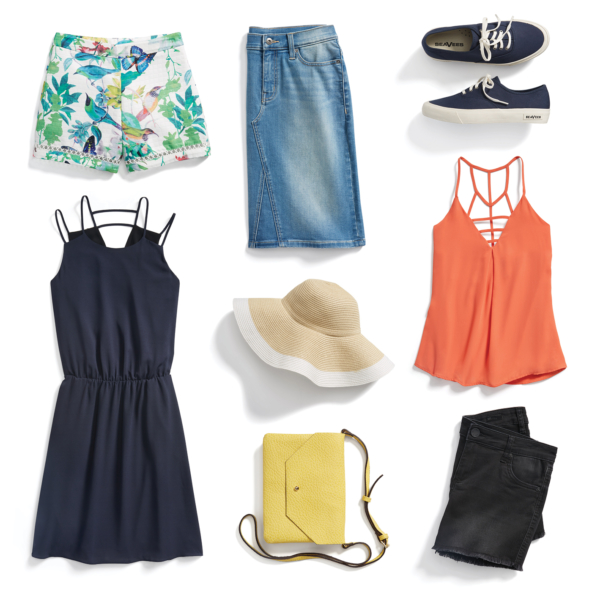 You first create an account online in which you go through a series of questions to help your "personal stylist" get to know you a little, what your style, size and price preferences are. Once that is done you request a "Fix" which is five hand-selected pieces of clothing delivered to you. You buy what you like in your Fix and you can send any items back at no charge or shipping fees. If you keep all five items you get an 25% discount off the total price which is a great way to encourage customers to keep all the items. They started out just for women, but have added men now as well.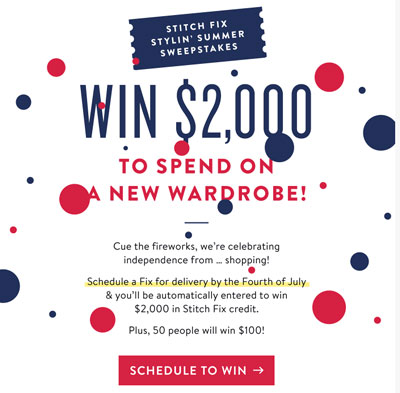 Stitch Fix is currently running their Stylin' Summer Sweepstakes which is their second promotion. They have strictly been promoting it to their current customers and inviting them to purchase their next Fix during the month of June and by the Fourth of July. All those that do will automatically earn an entry into the sweepstakes. We have to allow for "no purchase necessary", so we have a mail-in option included in the rules for those to enter without purchase.
We'll do a random drawing in July from all those that entered to determine the winners. One Grand Prize winner will receive a $2,000 Stitch Fix credit. 50 First Prize winners will each receive a $100 Stitch Fix credit. So Stitch Fix is giving away a total of $7,000 worth of merchandise.
May next Fix is scheduled for July 14. I'm not eligible to win, so there's no sense in moving mine up. They normally are scheduled every other month, but you can change the date any time and skip a month or a Fix. I received my last Fix in May, just in time for my trip to Miami to attend our daughter's graduation ceremony. I told my stylist about it and she sent me two dresses in that Fix for my trip, which I kept both.
So if anyone decides they want to try it out, here's my referral code. Just use this link to get to the website and create you're account. I'd appreciate it. Happy Summer!
Ready to get started?
Get Your Free Consultation