Grillin' with Dad Sweepstakes helps celebrate Father's Day
June 1, 2016 12:05 pm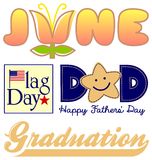 The calendar says it's June 1 today and the summer season is officially here. It's a month known in the marketing world as "Dads, Grads and Brides" when we will be celebrating Father's Day, school graduations, weddings and also the flag. It's the month where our backyards really come to life again. All the flowers and plants are in full bloom and we have our outdoor living space back again, at least those of us in the northern part of the country.
The month of June provides great opportunities for small businesses to reach out to customers with an incentive to visit their stores, restaurants or websites. According to a National Retail Federation survey, the average person will spend $117 on a gift for Dad which amounts to $12.7 billion in total spending. Wives, moms, children are all starting to think about gift giving and doing something special on June 19 for the fathers in their lives.

Taking dad out for lunch or dinner is a very popular way to celebrate. We're working with this restaurant chain from Texas to assist them with their "Grillin' with Dad" Sweepstakes. The Cotton Patch Cafe is inviting people from now till Father's Day to visit one of their restaurants, located across Texas and in Oklahoma and New Mexico, with the father figure in their life. Once there, they need to take a photo of themselves with their dad and post it on Instagram or Twitter or upload to the CottonPatch Cafe Facebook page and use the hashtags #CottonPatch and #Grill4DadSweepstakes. They also have the option of including a comment explaining their dad's/father figure's best grilling tip.
One Grand Prize winner will receive a Weber Performer® 22" Grill valued at $400 and four First Prize winners will each receive a grilling essentials kit. We are again utilizing the SEEN hashtag campaign management platform for this sweepstakes since it has a hashtag only as a means of entry on Instagram and Twitter. The platform pulls in all the posts from Twitter and Instagram that use the promotion-specific hashtags and allows for those posts to be shown in the gallery page as you see here. This platform allows the sponsor the option to moderate the posts so that they may approve or disapprove them before they are posted to the gallery. Since the sweepstakes just started, we don't see any posts on the gallery page as of yet. This ease of entry method is one of the biggest benefits of using a hashtag only entry and it also provides additional social sharing that can help increase the reach of the promotion.
This is just a good example of how a business can tie in their marketing to the current season with a promotion and social media as well. If you would like to share any promotions that you are doing related to the summer, I would be glad to feature them here as well.
So enjoy the summer and happy Father's Day to all you dads.
Ready to get started?
Get Your Free Consultation