Facebook page promotion thanks 1 million fans of Experience Kissimmee
July 22, 2015 1:44 pm
Experience Kissimmee is getting ready to hit the one million mark. At the time of this post they currently have 947,903 fans who have liked their Facebook page. So in anticipation of this memorable event they will be running their "Thanks a Million" Sweepstakes on their Facebook page.

Starting next week and running through the rest of the summer till September 4, Experience Kissimmee will invite fans to visit their page to see a weekly promotional post. These weekly posts by the Sponsor will ask fans to comment on the promotional post by sharing a photo along with a personal thank you note. By doing so the person will  be entered into the sweepstakes.
At the end of each week Experience Kissimmee will  select two of these thank you notes to feature on their Facebook page. Those two people will be the weekly winners who will  each receive a Kissimmee "Thanks A Million" Vacation Essentials set that includes an Apple iPod Nano, a tote bag, sunglasses, sunscreen, Chapstick, a pool towel, a Bluetooth speaker, a drink koozie and a 16″ beach ball. They will also receive an entry into the grand prize drawing to be held at the end of the sweepstakes, right around the time Experience Kissimmee expects to hit it's one millionth fan!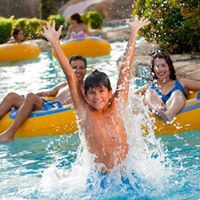 That grand prize winner will of course win a Kissimmee getaway package for them and up to 3 guests. The package includes round trip airfare and a week's vacation rental provided by Jeeve's Holiday Homes. Also included are lots of passes to area attractions including Walt Disney World and Universal Orlando. The grand prize package is valued at $11,154 which makes it the highest value prize that Experience Kissimmee has offered in our history of working with them.
Now we all know that building a fanbase isn't easy. It takes time to get people to like you on your Facebook page. So we have to congratulate the team at Experience Kissimmee for all their hard work that they have put into this page. It now is hopefully starting to pay off for them. However, they still need to work hard though in order to keep these fans.
Running these types of sweepstakes promotions are great ways to engage with fans. This promotion in particular is asking fans to share both a photo and a message. In doing so, two people a week will have their posts featured for all to see. While most of the sweepstakes that we administer on Facebook are done through a 3rd party app on a tab page, this one is a great example of running it on the page itself. While the Sponsor will not be collecting person data on the participants (email addresses, full names, etc), they will instead gain many valuable insights into their brand from the posts people will share. That will hopefully be worth the huge investment that they have made.
Congratulations again to Experience Kissimmee. We'll be checking your Facebook page throughout the period to read some of the posts.
Ready to get started?
Get Your Free Consultation