Contests, Games, Hashtags and Videos promote the 2014 World Cup
June 18, 2014 6:01 pm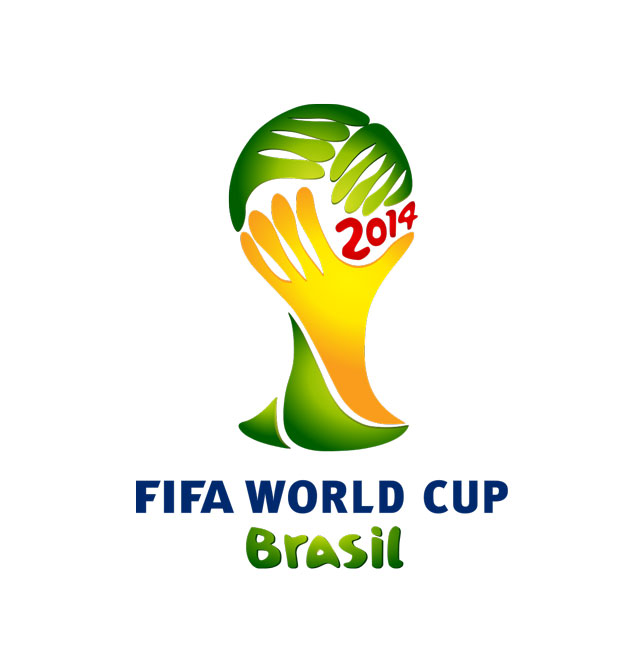 Everywhere you look right now it seems you see and read something related to the 2014 World Cup. I recently came across some stats that compared the number of people worldwide that watched the 2014 Super Bowl vs. the final match of the last World Cup in 2010 and it was 111.5 million vs. 909.6 million. This did surprise me on how big a difference there really is. So since I normally dedicate quite a few weeks of blog posts to the Super Bowl, I thought I should at least write one on the World Cup.
It's not just TV viewers that are bigger either. According to Adobe Social they came up with this interesting infographic and claim that the 2014 FIFA World Cup in Brazil will be the most social sporting event ever. It will most likey tally more social media mentions than the 2014 Winter Olympic Games or Super Bowl XLVIII. Adobe Social studied more than 69 million social mentions from Facebook, Google Plus, Reddit, Twitter, Dailymotion, Flickr, Instagram, Tumblr, vKontakte, Disqus, Foursquare, Metacafe, WordPress, YouTube, and blogs to determine this.
Twitter has published an entire article explaining how to follow the #WorldCup action online. It also created this short video posted on YouTube called #WorldCup on Twitter: Love every second.
eMarketer just released these stats in which Facebook tied with SMS for the top way US smartphone users following the FIFA World Cup planned to communicate with others about the games while watching.
The major World Cup Sponsors appear to all be big into hashtags this year. Visa is a worldwide partner or the World Cup Brazil. They have launched a huge integrated campaign which includes television, print, digital, social, mobile and local tournament elements. Kevin Burke, global chief marketing officer for Visa says. "It underscores our brand platform of 'Everywhere you want to be. We know people want to be at the World Cup, and we want to help them get there."
Visa has created a portal, www.worldcup.visa.com, where fans can engage in various content. The site shows off 90-second sharable films (which employ the same format and soundtrack) created by 32 filmmakers showing off how their country celebrates the World Cup. It also includes a "tele-transporter" through which fans can insert their faces into a series of World Cup-themed videos that can then be shared across social networks.
Mondelez, maker of snacks including Oreo cookies and Ritz crackers, set up a the #PassTheLove website. It includes an instant win game for chances for fans to win 1,500 prizes that consist of "Soccer in Box" kits containing commemorative soccer balls, goals, and Mondelēz Snacks. After a fan plays the Instant Win Game, they can follow the links and instructions to participate in the Pass the Love Contest. Fans were invited to submit a photo and an essay (not to exceed 140 characters) that describe what they love about soccer. The photo could be uploaded from Facebook, Flickr, Instagram or directly from a computer desktop, or submitted through Instagram or Twitter with the hashtag #passthelove.
The contest submission period has ended and the judges are now determining the top 10 finalists. Once determined, those finalists will be contacted and each will be sent a camcorder Finalist prize. Each Finalist will then be required to use the camcorder to create a short video that describes how he/she experiences the sport of soccer.
Beginning on July 16 through July 31, the public will be invited to vote for their favorite video. The Finalist whose video receives the most votes will be deemed the Grand Prize winner and receive a soccer game experience hosted in their community. The Grand Prize winner will be the MVP at that event which includes transportation, an autographed jersey, $10,00 in spending cash and $5,500 to cover taxes. Total value of the prize is $24,000. The nine other Finalists will each receive a $10,000 cash prize.
Now that team USA has won it's first match against Guana, the US fans appear to be very excited about the games. This should help to make sure this is the most social sporting event ever. John Brooks has become a star overnight and his #daretodream has become a reality. Go U-S-A!
Ready to get started?
Get Your Free Consultation