Text-to-Win Mobile Sweepstakes ties in with Summer Concerts
June 25, 2014 3:03 pm
Many artists and bands on now on their summer concert tours hitting local venues across the country. One of our clients who is a Boston-based local company has decided to take advantage of this and invest some of their marketing budget towards reaching these fans. They decided to become a sponsor of all the Live Nation concerts taking place in the Boston area this summer season.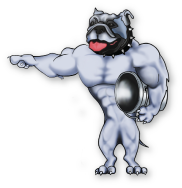 Basement Technologies is that company. They have been providing basement waterproofing and foundation repairs for over 45 years. They go by the name of 1-800-Busy-Dog and promote their toll free number at all the events that they attend. You could find them in the past at Red Sox Games at Fenway Park or Celtic Games at the TD Garden. This summer music season you can find at the the Xfinity Center (formerly Comcast Center) in Mansfield, MA and the Blue Hills Bank Pavilion in Boston, MA at various concerts happening up till early September.
They wanted to make their Live Nation sponsorship really pay off, so we are assisting them with running a mobile marketing campaign. The 1-800-Busy-Dog Summer Souvenir Sweepstakes invites attendees of these events to text the keyword, BusyDog, to a shortcode for a chance to win a prize package consisting of merchandise item(s) related to that Event's performing artist(s) or venue. There is also a mobile optimized entry form that they can enter instead if they choose not to use the text entry method.
We are working again with our mobile partner, Signal Engage,  and utilizing their platform to run each of these sweepstakes promotions. The platform is scheduled to start a new sweepstakes on each day of an Event and end it by 8:30 pm that evening. It automatically draws a winner at that time and notifies the winner by sending them a text message back to the mobile phone number they used to enter. The winner at that event then needs to visit the 1-800-Busy-Dog tent in the venue by 9 pm, show their winner message on their phone, and receive their prize.
All of the people that enter each of the sweepstakes are also being opted in to a 1-800 Busy Dog SMS list in which they agree to receive up to 2 text messages maximum per month from Busy Dog. All entrants can unsubscribe at any time. Busy Dog would like to send out messages to them during times of heavy rain to remind people of the services they offer.
The platform we are using from Signal Engage not only allows for text and online entry, but also may include a Sponsor's Facebook page as well. We've run some other promotions for clients with this platform that have included all three methods of entry. The company Signal recently was acquired by another Chicago-based firm call BrightTag. They just recently announced that BrightTag is adopting the Signal name and the Signal product is now called Signal Engage.
We're glad to have been one of the early customers of Signal and have helped them get their business to this stage. I look forward to our continued business relationship and introducing many more of our clients to their products. So far the folks at 1-800-Busy Dog have been happy with the results of the program and by the end of the summer they should be able to communicate via text message with a good number of local homeowners.
Ready to get started?
Get Your Free Consultation