BAA's 37th Marketing Law Conference: Walking the Line Between Innovation & Regulation
October 21, 2015 12:34 pm

In a few weeks I'll be headed back to Chicago to attend the Annual BAA/PMA Marketing Law Conference which takes place each November, always in Chicago since I can remember. This year's conference is titled "Walking the Line: Between Innovation and Regulation" which runs November 9-11. This is the industry's most important marketing and advertising law conference which this year includes over 60 sessions and 125 different speakers from some of the nation's leading brands and law firms.

Here are some of the topics that will be discussed at this year's conference:
• Expanded coverage of social and digital media, with many social media companies speaking
• New sessions on alcohol and marijuana regulation
• First ever session to covering the Internet of Things
• More in-depth discussion of litigation issues from the FTC, NAD, and state attorneys general
• A virtual mini-conference on pertinent privacy issues
• A focus on rapidly expanding technologies and their relationship with current laws
• New coverage on sports and event marketing, SAG-AFTRA, and entertainment marketing
• Major sessions on retail marketing legal issues, cross-device tracking, and gaming
Plus all attendees can earn major CLE credits, abundant networking opportunities, and a 2,000-page conference book which is provided both digitally and in print.
The conference kicks off on Monday, Nov. 9th, at the Downtown Chicago Marriott right on Michigan Ave. There are some special sessions that afternoon to be followed by the annual welcome networking reception which is not to be missed.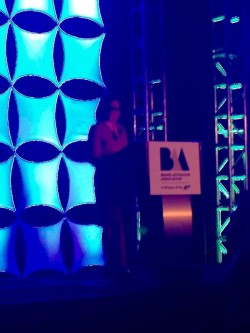 The main attraction for me always is the first general session of the conference that will again feature Linda Goldstein from Manatt, Phelps & Phillips, LLP, on Tuesday morning. Linda always has a very thorough and entertaining presentation which this year is titled: Marketing/Advertising Law Review: Sweepstakes, Contests, Privacy, Disclosure & Digital/Social Media. You can see the whole agenda here.
Right after Linda's session will be another that I'm really looking forward to which is titled "Major Technologies and the Law Today and Tomorrow". This session will include Nathan Wildermann, Advertising Counsel for Facebook. The group will review the most important trends and developments in technologies in the marketing and advertising arena.
There is a video that the BAA created which is featured on their website that includes some footage from last year's conference and features some words from Linda Goldstein. Just scroll down to the bottom of the home page to take a look.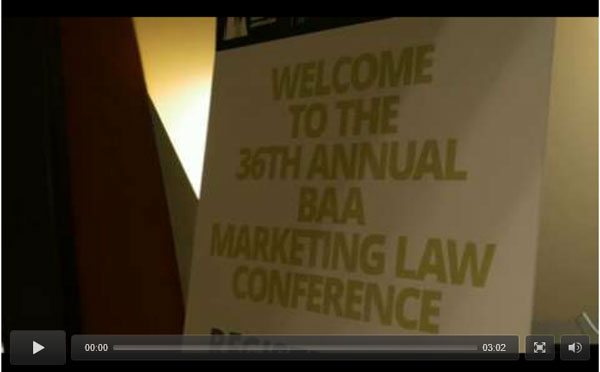 We'll all be right on Michigan Ave. at the Marriott till Wed., Nov. 11, so hope to hope to see some of you in Chicago. You can register here. I'm hoping to have time again this year to make my annual shopping visit to the Nordstrom shoe department which is right next door!
Ready to get started?
Get Your Free Consultation