Two sweepstakes from Sugarlands Distilling offers fans of Cole Swindell and NASCAR® chances to win
May 1, 2019 2:37 pm

Sugarlands Distilling Company is again working with us on a couple of sweepstakes. They run a distillery in downtown Gatlinburg, Tenn, which is a popular tourist attraction.  Guests are invited to taste free samples of authentic Sugarlands Shine, take a tour and purchase a variety of moonshine flavors, merchandise and apparel. We originally helped them with  their "Meet the Legends" Sweepstakes which offered up to 10 winners, each with a guest, to visit Gatlinburg for a fun-filled weekend to meet with Moonshine Legends, Jim Tom Hedrick, Mark Rogers, Tickle and the Sugarlands Distilling Co. gang.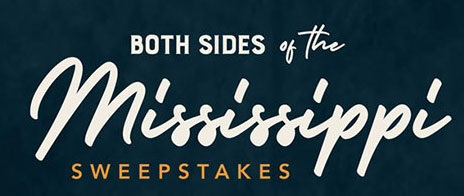 They are now running two different Sweepstakes. First is the "Both Sides of the Mississippi" Sweepstakes which started April 1 and runs till June 3. This sweeps offers participants a chance to be one of nine weekly winners that each receive  a Cole Swindell and Sugarlands Shine merchandise package valued at $50.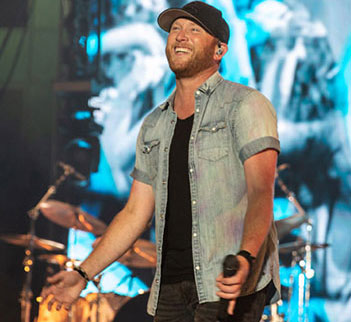 The one Grand Prize winner drawn at the end of the sweepstakes will receive a beach vacation and an evening at the Sunset Repeat Tour with Cole Swindell. The winner will be able to choose from either attending the concert in Orange Beach, Alabama on July 19 or in Mountain View, California on August 24, 2019. The prize package includes round trip airfare for two, hotel accommodations for two nights, tickets to the tour, a meet and greet with Cole Swindell, a $200 food allowance and the Cole Swindell and Sugarlands Shine merchandise package as well. Total value of the trip prize is $1,650.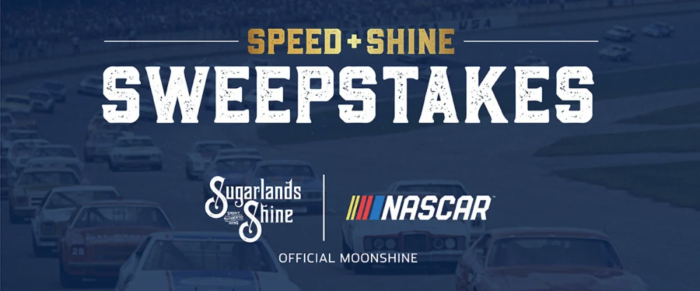 The second is the Sugarlands "Speed & Shine" Sweepstakes  which started April 19 and runs till August 16. Sugarlands is the official "Moonshine" sponsor of NASCAR®, so this sweeps is offering one Grand Prize winner a VIP experience weekend at the Talladega Superspeedway to help celebrate their 50th anniversary plus a VIP weekend getaway to Gatlinburg, Tenn. Each trip package includes round trip airfare for two, hotel accommodations for two nights at both locations, two tickets to the Fall NASCAR® race taking place at Talladega Superspeedway, a tour of the distillery in Gatlinburg along with tickets to some Gatlinburg attractions. The total grand prize package is valued at $4,199. There will also be 16 weekly first prize winners who will each receive an official licensed NASCAR® and Sugarlands Shine merchandise package.
People can enter either sweepstakes by visiting Sugarlands.com/cole or Sugarlands.com/nascar/speedandshine/and filling out and submitting either sweepstakes entry form. They can earn up to five bonus entries as well for each sweepstakes by performing different actions such as visiting Sugarlands on Facebook and Instagram, by subscribing to their YouTube channel and by referring friends.
Both sweepstakes are great examples of offering experiential prizes that a person could not obtain on their own. Plus, Sugarlands Distilling is doing a great job of utilizing their sponsorship of NASCAR®. I'm sure that there are many fans of both Cole Swindell and NASCAR® that will be signing up for a chance to win and thrilled if they do.
Ready to get started?
Get Your Free Consultation