The 'Ultimate EB PUP STAR' Sweepstakes promotes Air Bud Entertainment's newest film with help from Eggland's Best
August 31, 2016 11:34 am
Eggland's Best, one of our new clients, has recently teamed up with Air Bud Entertainment to launch the 'Ultimate EB PUP STAR' sweepstakes. This promotion helps to promote Air Bud Entertainment's newest family film, PUP STAR, which opens in select theaters this week.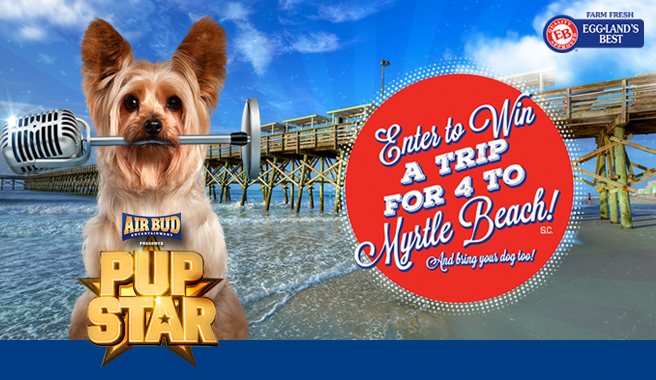 From the creators of Air Bud and Air Buddies, this all-new family movie includes 13 original songs and a huge cast of talking and singing dogs. The movie follows the adventure of an adorable Yorkie pup, named Tiny, who finds herself on an action-packed, cross-country journey to compete in the ultimate singing competition for dogs, Pup Star. Finally a movie about a singing competition that has gone totally to the dogs!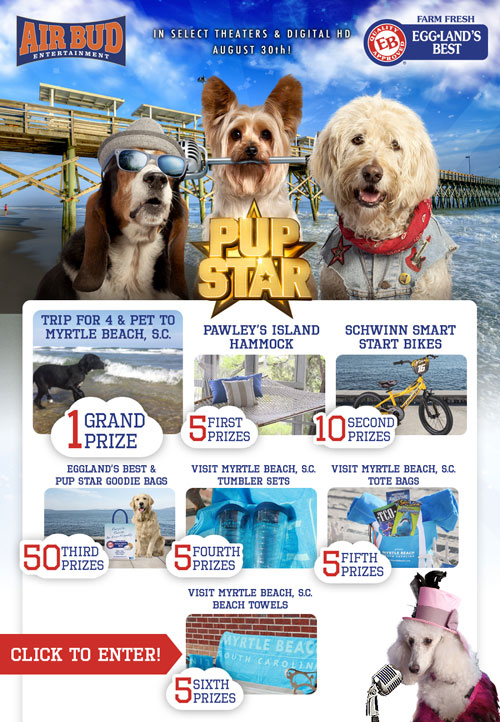 Now through September 18th participant's can visit Eggland's promotional webpage and click on the link to enter for the chance to win numerous prizes that human and pet members of their family can enjoy together.
Once of the sweepstakes page participant's will be given the choice of 15 different ways that they can get an entry into the sweepstakes.  Some of these ways to enter include watching the EB/Pup Star YouTube video, subscribing to Air Bud TV, visiting Air Bud's website, signing up for the EB newsletter, visiting Eggland's Best on their Instagram, Facebook and/or Twitter page and visiting the Myrtle Beach website and/or Facebook page. By entering more than one way, entrants will increase their chances of winning a prize.
One Grand Prize winner will win a pet-friendly family vacation for up to four people to Myrtle Beach, South Carolina that includes round-trip airfare, hotel accommodations and a $100 gift card. A total of 81 prizes will be awarded that also include EB Pup Star Prize Packs, Schwinn SmartStart Bicycles and Pawley's Island Hammocks. "Partnering with Air Bud Entertainment in support of PUP STAR is a natural fit for Eggland's Best," said Charlie Lanktree, President and CEO of Eggland's Best. "Air Bud Entertainment has provided many high-quality, family-friendly films over the years. We prides ourselves in offering customers the highest quality and freshest eggs with better taste and nutrition than ordinary eggs. We do this to help bring the whole family together for delicious meals that everyone will enjoy – even their pets."
Click on the image below to view the Pup Star Trailer. It's hard to resist.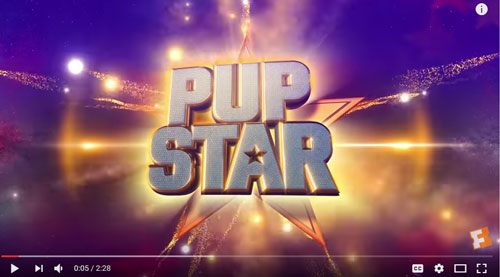 Ready to get started?
Get Your Free Consultation