Text-to-win sweepstakes have been successful for Deschutes Brewery
April 26, 2017 1:17 pm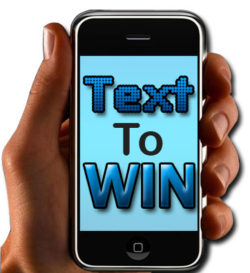 Text-to-win sweepstakes promotions are now being utilized by more and more companies in their marketing mix. It's an easy way for consumers to enter, especially when they are at an event or at a store location. When they do this you gain their mobile phone number and they are then automatically subscribed to your text messaging list (which they can opt-out at any time).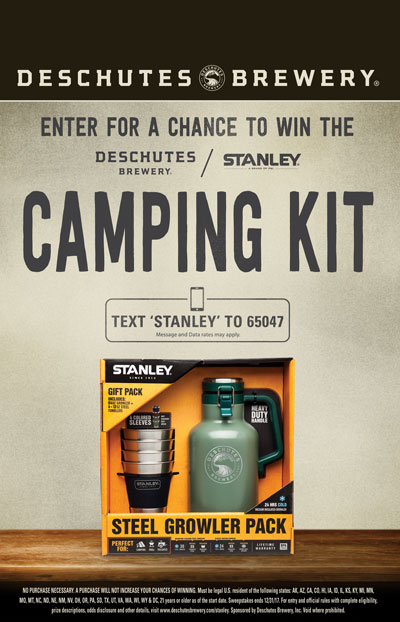 One of our clients that has been using this promotional method is Deschutes Brewery, a craft beer company headquartered in Oregon. Their beer is available in 29 states throughout the U.S. and in D.C. They had different text-to-win sweepstakes running for 11 months last year, and that is the plan for this year as well.
The way these sweepstakes work is that the participant texts a different keyword for each sweepstakes to the shortcode that we provide. They then receive a message back with a link to a brief, mobile-friendly entry form that they need to fill out and submit to receive an entry into the sweepstakes. So in the case, Deschutes Brewery not only collects their mobile phone number, but their name and email address, and in some cases their mailing address, which makes it easy to ship out the prizes directly to the winners.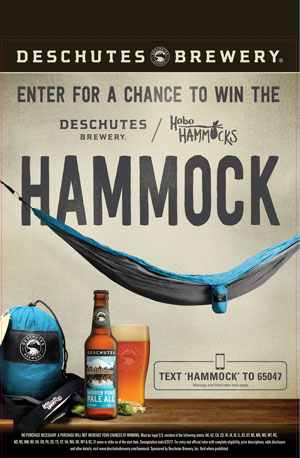 We helped them kick off the Stanley Sweepstakes in February that will be running till the end of the year. Participants text "stanley" to the shortcode 65047 for a chance to win one of the 10 Stanley camping kits that they are giving away each month. The camping kit includes a steel growler pack and is valued at $60. Each month we draw the 10 winners for them and participants are welcome to come back and enter daily, although they can only win once.
Now this month we helped them launch the Hobo Hammock Sweepstakes that runs now till the end of August. Participants text "hammock" to 65047 for a chance to win one of 10 Hobo Hammocks each month. We will also draw the 10 winners at the end of each month for this sweepstakes and, as in the Stanley Sweepstakes, participants can enter daily.
Besides the ease of entry for consumers, Deschutes Brewery receives extra awareness at the retail and bar locations. In fact many alcohol beverage brands are now utilizing text to win and other types of sweepstakes promotions in order to gain the extra display and point of sale that promote the sweepstakes. I wrote this post last week about a couple of sweepstakes we helped Rutherford Ranch run that has gained them this extra awareness for two of their brands. We have a few spirit brands that we're also assisting them with that will be running during the next few months.
Ready to get started?
Get Your Free Consultation