The Sky's the Limit Open Road Sweepstakes from Montana
April 27, 2016 1:06 pm
A new tourism campaign recently launched by The Montana Office of Tourism and Business Development focuses on telling Montana Big Sky Country stories to draw in visitors. Their short film series features ordinary people who are chasing their own brand of adventure. Open Road, the first episode in the Sky's The Limit series, was used to launch the Sky's the Limit Open Road Sweepstakes.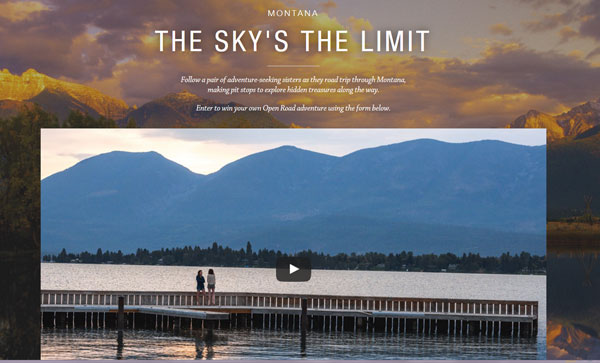 Visitors are invited to follow adventure-seeking twin sisters Gale and Laura Straub as they road trip through Montana, making pit stops to explore hidden treasures along the way. Gale and Laura had been dreaming of a Montana road trip since skirting the state on a cross-country journey when they were 16 years old. "We always had it in the back of our heads to go back to Montana, but, as the story always goes, life got in the way," says Gale.
Their journey begins with hot springs in mind, as Laura had never seen one (or swam in any natural body of water, for that matter). But the pair soon found themselves immersed in the richness and variety of Montana's less-traveled roads and charming small towns.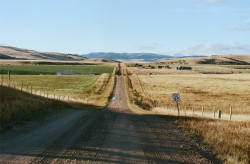 "We hiked, swam, soaked in hot springs, camped, sat by the fire. We relaxed. We drove down empty roads and kicked up dust. I rolled a fragrant hop growing wild on the side of the road in my hands until it fell apart. We saw wild animals, mountain ranges, families of flowers, dozens of landscapes at every time of day. We talked. We were together," said Laura.
The sweepstakes offers a chance to win a similar Open Road adventure as the twins experienced. A four-day suggested itinerary includes the following: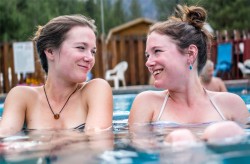 Day 1
Arrive in Bozeman, MT where you will pick up your rental car to start off your Hot Springs Roadtrip. Before you head to your first location, stop and grab a bite to eat at Western Cafe in downtown Bozeman. Then make your way to Chico Hot Springs Resort and Day Spa, just a short drive from Bozeman. Check in, relax and take a dip in one of Chico's natural hot spring pools and then finish the day with dinner in the resort dining room.
Day 2
Wake up feeling refreshed and renewed with a bed and breakfast meal. Head over to The Chico Horse Barn and take part in a half day horseback ride along the Yellowstone River. Arrive back at Chico ready to relax again and enjoy a filling dinner.
Day 3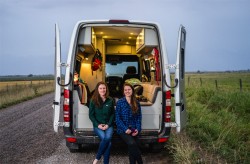 Check out of Chico Hot Springs Resort and Day Spa because it's time to move out to your next spot. Your drive to Fairmont Hot Springs Resort will take you back through Bozeman where you can stop for lunch and browse around shopping downtown. After a scenic drive, arrive at Fairmont Hot Springs Resort where you can relax on property and enjoy dinner at the Mile High Dining Room.
Day 4
Prepare to be pampered on your last full day in Montana at Fairmont's Whispering Willow Spa.Spend the rest of the day relaxing and exploring Fairmont's property and one of a kind amenities.
The sweepstakes grand prize consists of vouchers and certificates with a total value of $3,000 that the winner can use at their own leisure. The sweepstakes runs till May 18. There are also 5 instant winners who will each receive a Mystery Ranch brand backpacking backpack.
The Picnic is the next film in the series which chronicles a group of adventurers who hike, swim, and bike their way up a mountain and back in a single day outside Bozeman, Montana. Other episodes spanning the state and all four seasons will follow, and all can be found at VisitMT.com.
Jenny Pelej, Montana Office of Tourism marketing chief, described the Sky's the Limit Campaign stating "This campaign is all about personal connection, connection with the environment, connection with others and connection with our magical state".
Ready to get started?
Get Your Free Consultation