Sandals is awarding travel agents a Million Dollars in prize money!
October 11, 2018 4:10 pm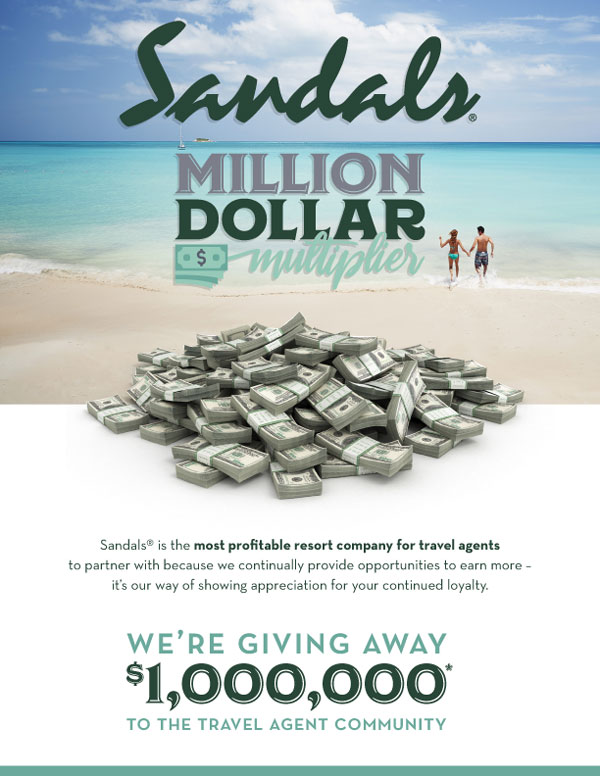 We have been working with Sandals Resorts now for many years assisting them with sweepstakes. Most of their sweepstakes have been targeted to consumers giving away stays to both couples and families at their various resorts. However, right now they just recently launched their biggest ever sweepstakes targeted to travel agents called the Million Dollar Multiplier Sweepstakes.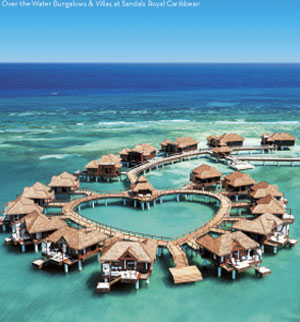 During the next twelve months eligible travel agents can enter the Sweepstakes by completing a booking with a client to any Sandals or Beaches Resort. Travel Agents have to visit the Sandals online TA Portal to first register for the sweepstakes and then every eligible booking that the agent makes will earn them an entry into that month's drawing. Each booking must be a minimum of a three-night stay.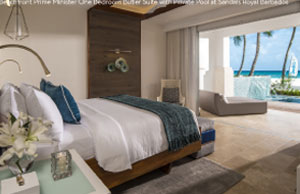 There are a total of 50-$1,500 Grand Prizes, 100-$1,000 First Prizes, and 1,450-$50 Second Prizes that will be awarded throughout the Sweepstakes Period totaling $900,000 in prizes! Each month either 133 or 134 winners will be drawn from all the eligible entries.
They are also running a similar sweepstakes just for travel agents in Canada which is awarding $100,000 in prizes. So the total of both sweepstakes equals One Million Dollars to the travel agent community!
Ready to get started?
Get Your Free Consultation