Just BARE Chicken Pick 6 Instagram Sweepstakes
December 4, 2019 1:16 pm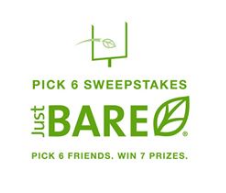 Sweepstakes giveaways on Instagram have been very popular this past year and will most likely continue to be in 2020 as well. We've assisted with a few of them recently for a brand called Just BARE Chicken which is owned by a company called Pilgrim's Pride located in Colorado. Their brand's mission is to provide people with safe, wholesome, high-quality products from chickens that are raised with care. They are constantly providing healthy and delicious chicken recipes to help make putting dinner on the table easy, fun and nutritious.
As a tie-in to the football fall season they recently launched the Just BARE Chicken Pick 6 Sweepstakes on their Instagram page @justbarechicken. People are invited to visit the page and look for one of the sweepstakes promotion posts and then comment on the post by tagging up to six of their friends. The original participant and the friends that they tag must also all be following @justbarechicken on Instagram.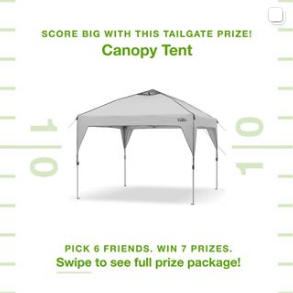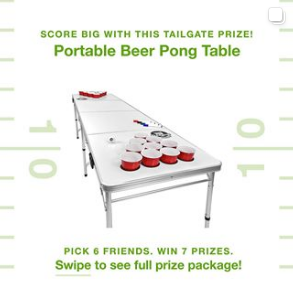 Each week during the sweepstakes period, for five weeks, there is a new post that features a football tail-gate related prize package that changes slightly. This week's prize package features a canopy tent and last's weeks featured this portable beer pong table.  Each prize package includes the main weekly prize plus a reclining lawn chair, a 2-piece grill set, a ring toss hat, a football helmet grill, a JBL speaker and a Sidekick cooler for a total of seven items. By swiping the weekly prize post on Instagram people can see photos of all the other items included in the package. Each winner is encouraged to share the prize package with the friends that they tagged in their post.
There are three more weeks to go now in this sweepstakes which will each feature more tail-gate related prizes such as a Margarita Machine, a Putterball and a MonsterMeshPod. Each prize package has a value of approximately $430 each. So it's a nice total prize package.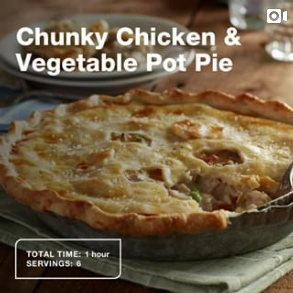 We've been working through the brand's agency, OsbornBarr, out of their St. Louis office. As the Sweepstakes Administrator we review their proposed social media posts and draft the official rules for each sweepstakes making sure each one is compliant. The agency has been notifying the winners directly on Instagram each week.
Hope everyone had a great Thanksgiving Holiday. Perhaps you've had enough turkey by now and are ready to go back to some chicken recipes. There's a nice chicken and vegetable pot pie recipe on their Instagram page right now to check out.
Ready to get started?
Get Your Free Consultation