Here's a TikToc Holiday contest from Kool-Aid featuring Lil Jon
December 18, 2019 2:18 pm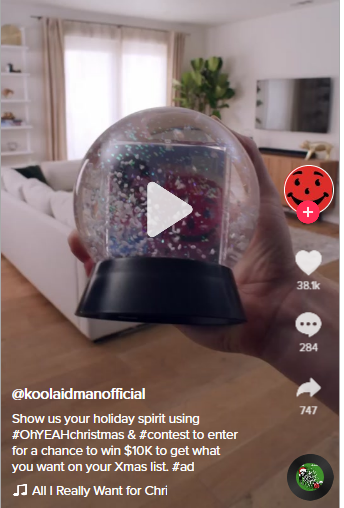 Lately I've been hearing more and more about TikToc, a fairly new video-sharing social networking service that is mostly used to create short lip-sync, comedy, and talent videos. The app was launched in 2017 for markets outside of China where ByteDance, the company that owns the app, is located. I have not personally downloaded this app yet, but I have seen a few videos that have been posted on it. TikToc was mentioned a couple of times at the annual Marketing Law conference this past November that I attended in San Diego. Now I just read about a new promotion that a major brand has launched on the app.
The Kool-Aid #OhYeahChristmas Contest started on December 3 and has ended already on the 12th. It featured three holiday-themed videos with the Kool-Aid Man mascot and rapper Lil Jon at the @koolaidmanofficial account on TikTok. The videos included soundtracks that TikToc users could add to their own videos so not to encourage the infringement of any copyrighted music. Once they posted their video they must also include the hashtags #OhYeahChristmas and #contest in the comment section to gain an entry. The user whose video gets the most views on TikToc will win the grand prize, which will be awarded six to eight weeks after the contest ends.
In two of the videos, Lil Jon sings "All I Really Want for Christmas," a song that was in Kool-Aid's holiday campaign on YouTube last year which you can view here.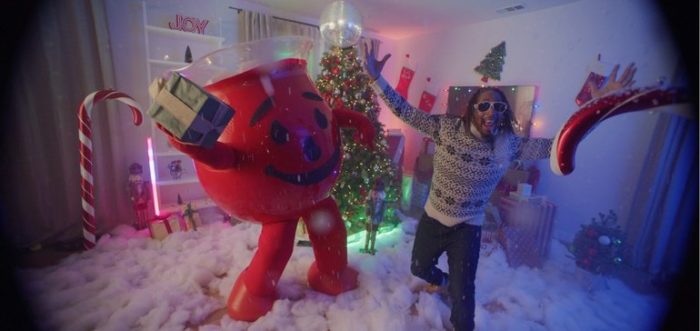 Kool-Aid's holiday campaign appears to be targeted to a younger audience which TikTok skews toward. The contest is open to all those in the U.S. 13 years of age or older. TikTok has now surpassed 1.5 billion downloads globally across Apple's App Store and Google Play, according to a November estimate from Sensor Tower. Other brands including Chipotle, American Eagle and the NFL have also created campaigns that urge people to develop and interact with user-generated content (UGC).
Since I'm not on TikToc yet I can't tell you if they announced a winner or not. But if you are perhaps you can take a look and let me know. I'll probably have to download the app soon since it appears it may be the trend for 2020. Well See!
Next week at this time, I'll be gathering with my family and celebrating Christmas. I would like to wish everyone a very Merry Christmas and a Happy New Year and thanks for your time and interest this past year.
Ready to get started?
Get Your Free Consultation